August 16, 2022 3:41 pm
Here's how metaverse is marrying real with virtual
Marriage, divorce, legal issues, work, education moving to the metaverse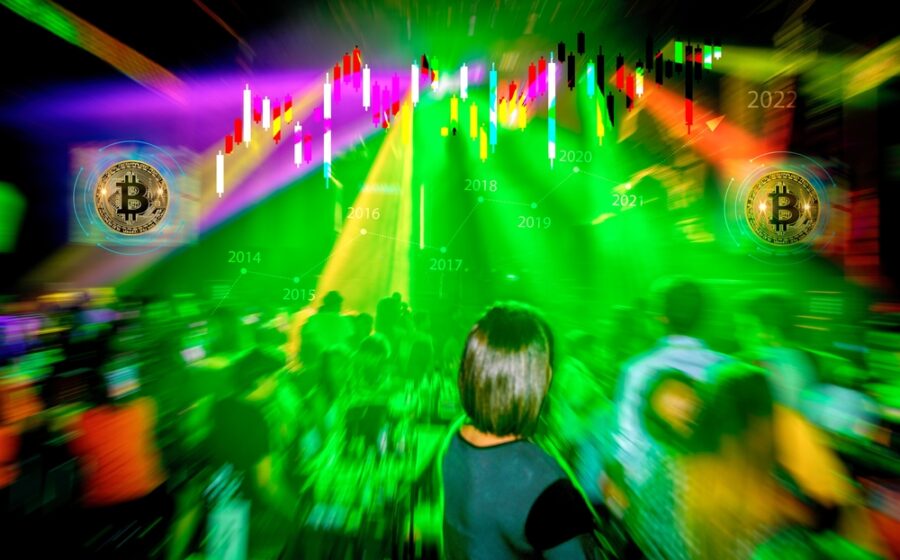 Metaverse celebrations
The metaverse is already on its way to replacing communication and face-to-face meetings, concert going, sports events, and business and tourism travel.
But now, a whole new realm of services is making its way to the Metaverse, including weddings. Zoom did it during the pandemic and many today livestream their marriages.
And while still hybrid, Metaverse marriages, including one held in the UAE, are taking virtual to a whole new dimension.
Will you marry me, virtually?
Florian Ughetto and Liz Nunez became the first couple in the UAE to marry in the Metaverse. The ceremony happened on Decentraland in attendance of relatives and friends, near and far.
The event very much resembled an actual wedding with a tailored suit for the groom and a $100 NFT virtual white gown for the bride, down a private aisle. The couple's parents went hybrid and joined the celebration over Zoom, while the in-person ceremony was on actual grounds, in a friend's backyard.
The event successfully gathered both the couple's families in virtually one location.
It's not the first time this happened. The first Metaverse Wedding took place in the United States, in 2021. Traci, 52, and Dave Gagnon, 60, who met virtually at an office function 6 years earlier celebrated that encounter with a lavish $30k virtual customized wedding on the metaverse.
And in India, over 3,000 people attended the country's first Metaverse wedding reception celebration in February 2022, by a couple who were Coronavirus wary. Dinesh SP, 24, and his girlfriend Janaganandhini Ramaswamy, 23, married in a traditional ceremony but hosted a reception in the virtual world because the number of guests was limited to 100.
Metaverse divorces
Meta Productions, a vertically integrated NFT-based metaverse company, announced that its subsidiary, LawCity.Com became the first legal district in the metaverse, by signing a virtual land lease agreement with Petrelli Previtera, LLC, a fast-growing divorce law firm in the US.
This tenant is located at 37, -58 in Decentraland, and is the first divorce firm in the metaverse.
Richard Grungo, Jr., a founder of LawCity.com said people could feel more comfortable educating themselves "anonymously as avatars in the metaverse about sensitive legal topics."
LawCity.Com is a 'legal town square' where lawyers, law firms, and law-related companies can connect with their current and prospective clients.

Dispute resolution
Singapore's Second Minister for Law, Edwin Tong, argued last February that "It would not be unthinkable that, besides registration of marriages, other government services can soon be accessed online via the Metaverse."
"The pandemic has already shown us that even dispute resolution — once seen to be a physical, high-touch process […] can also be held almost entirely online."
Tong explained that a legal dispute involving an accident on a construction site could be viewed in three dimensions via a "single virtual platform" using augmented reality (AR) technology.
Eduverse
Vriti Saraf, founder and CEO of k20 Educators, a global social learning community. He said Facebook has plans to invest $150 million in learning experiences in the metaverse, while Roblox already offers ISTE-aligned lesson plans for a variety of subjects and age groups and where K–12 students do not have to wait for a complete build-out to participate.
Calling it the "eduverse," educators are using Labster (virtual labs and science simulations platform) and the VR platforms ENGAGE and Mozilla Hubs (which support virtual collaboration by simulating being in the same space) to promote virtual education.
On the metaverse, learning about the human body goes beyond the textbook, to actually visiting, as avatars, the body itself, from brains, to bones and internal organs, and actually make an adventure from it as a learning experience.
We metaWork
Instead of Zoom meetings, collaboration software such as Meta's Horizon Workrooms and Microsoft Mesh, allow colleagues to meet as avatars in the metaverse or even take part in a real-world meeting as holograms!
VR versions of office spaces can promote networking via chance encounters and corridor chats.
Korean PropTech company Zigbang has already opened a 30-floor VR office called Metapolis. After choosing an Avatar, staff workers are pointed to elevators and corridors and assigned working desks. Avatar are designed with webcams and mics to allow for face-to-face conversations.
Exclusives