June 21, 2022 10:33 am
Inter Emirates Motors and the incredible growth of MG
The famous British marque taking the automotive industry by storm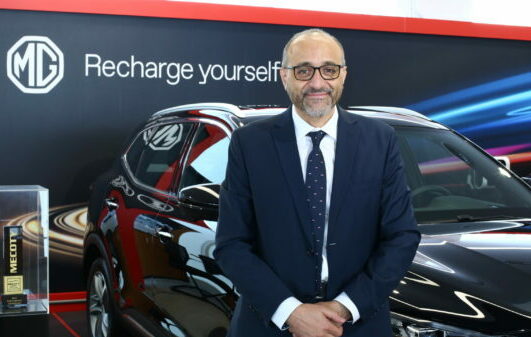 Hisham Elsahn, General Manager, Inter Emirates Motors
Owning an MG in the UK has always ranked high up on the list of quintessentially British traits. Locally however the marque hasn't enjoyed the same sort of popularity. That is until Inter Emirates Motors (IEM), the local distributor, got involved. A subsidiary of Ali & Sons Holding LLC, IEM has managed to secure a strong foothold with a 2.8% market share in just over a year and continues to grow the business.
Economy Middle East spoke to Hisham Elsahn, General Manager of IEM about the impressive trajectory and the future of the MG brand. 
Inter Emirates Motors has had a very successful year in terms of sales. Could you share some numbers and key points of success?
The past year for Inter Emirates Motors has been quite exceptional. Since the launch of our first MG Motor (MG) showroom in April 2021 we exceeded all expectations that were set by both MG and us. We developed a very strategic and comprehensive plan to enter the market, and this was complemented by a strong team of individuals that bring in decades worth of experience from the automotive industry. All this enabled us to execute our plans efficiently. Furthermore, the support we received from the Ali & Sons Holding Group – our parent company – is what fueled our growth even more and generated the momentum we needed to succeed.
For 2021, we had two goals. The first was to cement and launch Inter Emirates Motors (IEM) and carry on the legacy of Ali & Sons Holding Group. The second was to achieve a market share of 2.5 percent by March 2022. However, having the right plan, team and support enabled us to reach a market share of 2.8 percent by December 2021. Furthermore, when we launched, MG was positioned 15 in the automotive market. Within nine months of operations, we climbed eight positions and ranked seven.
I see that fleet sales are an important part. what competitive advantages do you have over other brands when it comes to that?
Fleet sales are extremely important to any automotive business. As a rule of thumb for sales within our industry, the ideal ratio is to have 60 percent retail and 40 percent fleet. For MG, our current ratio is 59 percent retail and 41 percent fleet.
There are two elements that have provided us with a competitive advantage that are both economic and strategic.
The first (economic) is our value-for-money offering. IEM and MG believe in putting the customer first and ensuring that the quality of products and services offered by MG is quite high. MG automobiles are engineered with materials and technology where the perceived value is typically high. However, our vehicles are priced to be extremely competitive in their respective class. This combined with an unprecedented six-year, 200,000-kilometer warranty makes MG a significant brand to consider when customers are choosing to invest in a vehicle for their personal or professional needs.
The second (strategic) is our connection to the Ali & Sons Group. Being part of an organization that has been in the automotive industry for over 35 years and with such a rich heritage across a variety of industries is what has strengthened our credibility and provided us with more opportunities in the UAE. Their support has helped to set a strong foundation for both IEM and MG in the UAE and we are always working together to seek new opportunities where we can maximize efforts, accelerate potential and reach milestones both now and in the years to come.
What are the challenges of managing a marque that has gone through re-branding and change of ownership?
MG is a brand that only a few people knew about. These consisted of automotive purists – the ones that have a passion and interest in the history for motoring and racing. When we re-introduced MG to the UAE market, our objective was to showcase the brand as being modern, affordable and convenient. Another objective was to get a better understanding of our customers and prospective buyers. What we found was quite interesting. It wasn't just the automotive purists that were interested in MG automobiles. It also consisted of people who: prioritized fuel economy; had large families; sought better after-sales service; wanted to add another car to their garage or fleet and in general appreciated value-for-money products.
Having realized this, we wanted to be where our customers were and bring MG closer to them. Our solution was to invest in opening showrooms and service centers across the emirates fairly quickly. We also invested in a fully functional call center to address all customer inquiries at a click of a button and launched our e-commerce section to provide more convenience to their buying processes.
Today IEM operates six showrooms – in Dubai, Al Ain, Sharjah, Abu Dhabi, Ras Al Khaimah and very soon in Fujairah. Furthermore, we recently received five-star ESMA certificates for all aftersales services in the country. The certification is awarded by the Ministry of Industry and Advanced Technology and indicates a five-star rating for car servicing and maintenance which includes engine repairs with diagnosis, tire service, brakes, electronic systems, and more.
We understand that the sale is not the end of our journey with our customers. The mentality of MG and IEM is to be reliable partners for our customers as they embark on their respective journey. Having said that, providing them with peace of mind in owning MG is not only a priority for us but a responsibility as well. This approach has also motivated us to establish a centralized warehouse so that in the future – and if needed – replacement parts will be available almost immediately or within 24 hours of inquiry.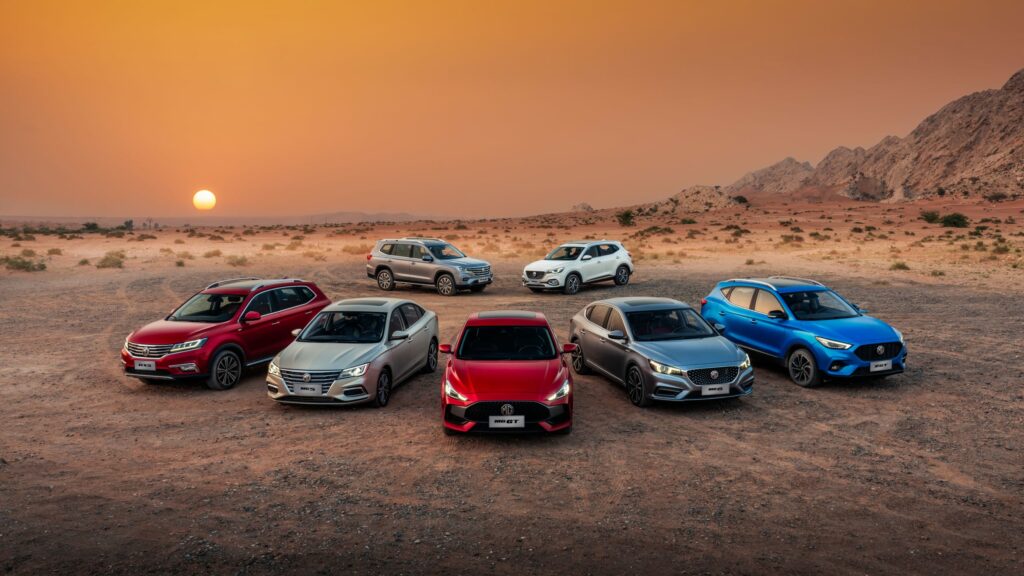 Does the MG as a brand keep a tight check on dealer activities and what sort of support do they provide?
MG's support has been quite instrumental in our success in the UAE. We have a very close and collaborative relationship with the automaker. We both understand that we can add significant value to each other and continue to learn from each other – MG from a best practice perspective due to learnings from international markets and IEM from a local intelligence and execution perspective.
What are some of the most popular models in the UAE market?
Our entire range has proven to be quite popular amongst people in the UAE. This is because we offer something for everyone.
Having said that, three models in particular have generated significant interest amongst the general public. These are the MG GT (sports sedan), MG ZS (crossover) and MG RX8 (SUV). For their respective categories, they have proven to be very efficient due to their engine size and fuel consumption. Each model also comes packed with technology, comfort and an overall great driving experience while being carefully priced for our customer's benefit.
Looking at 2023 and the next five years, what are some key milestone goals you would like to achieve?
For 2023 and years to come, our focus will always be on our customers and providing them with exceptional value at every touch point. This is built into our DNA from our parent company and from MG itself. We plan to continue to open showrooms and service centers across the UAE as part of our national commitment to the people of the UAE. In addition, we also will invest in enhancing our talent by hiring more people and providing them with the right trainings to ensure that our customers are taken care of throughout their journey with MG.
Over the next five years, we want to continue to strengthen our presence and cement the legacy of MG and IEM in the region. Our goal is to be top of mind for customers when they are considering their next automotive investment. We believe that we have the right product at the right time for the right customer.
Furthermore, we understand that the world has already started its journey towards a digital-first future which motivates us to constantly explore the potential of digital projects to keep pace and perhaps even exceed market trends and customer expectations. The EV category is also quite important to us and we look forward to introducing a range of EVs that meet the unique requirements of every type of customer now and in the foreseeable future.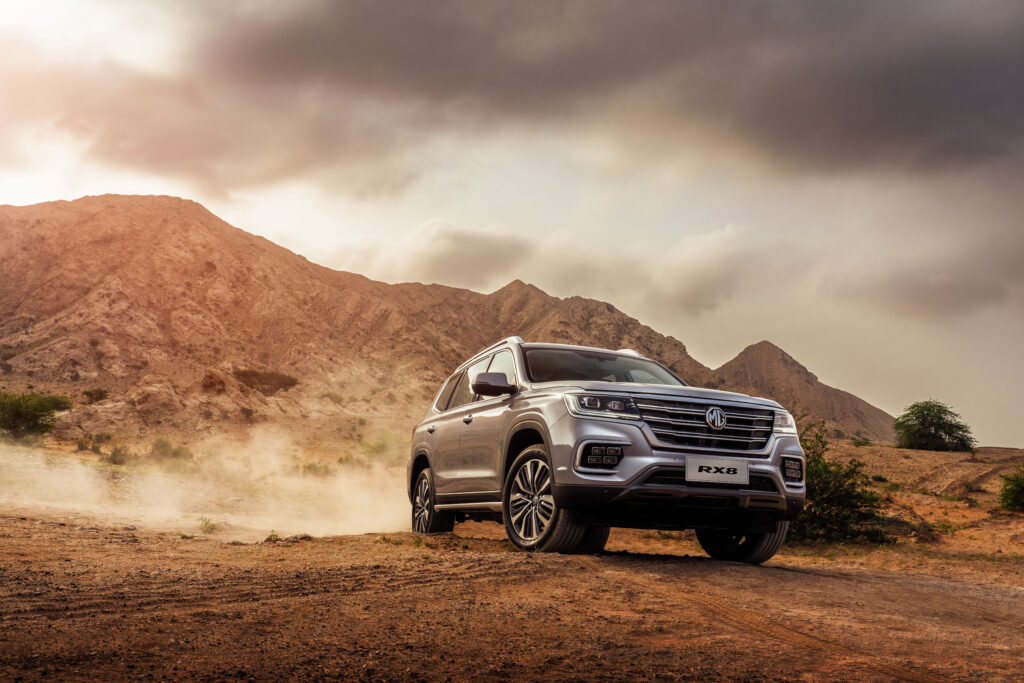 Exclusives