In 2022, the global tire market size reached 2,321.3 million units, with numerous brands from around the world. While some brands are more recognizable than others, Michelin, the 134-year-old French company, continues to lead the industry as the global leader, thanks to technological advancements such as automation, effective use of data, AI, and employee engagement schemes. Michelin's tire business operates across 67 production facilities that manufactured around 200 million tires in 2022. At the group level, Michelin has a presence in 175 countries and employs 132,000 individuals. 
Michelin places sustainability at the core of its operations and continues to emphasize its environmental commitment. It has set an ambitious target of achieving 100% sustainable materials in its tires by 2050. In addition to tire production, the company offers its clients digital services, maps, high-tech materials, 3D printing, and the renowned culinary Michelin guides. The global headquarters are situated in Clermont-Ferrand, France. 
In April, Economy Middle East visited Michelin's largest industrial facility in Western Europe, located in the charming town of Cuneo, Italy. The magazine spoke to CEO Florent Menegaux about the rise of EVs, evolving customer preferences, and Michelin's endeavors beyond tire manufacturing.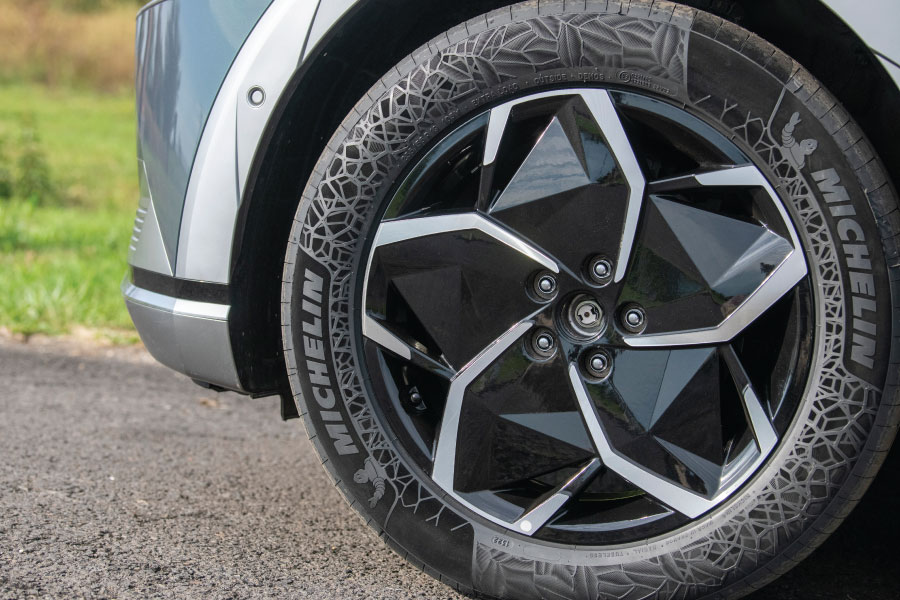 Shifting consumers trends in the tire industry
The rapidly changing automotive market has caused significant shifts in consumer behavior, which in turn has influenced manufacturers' responses to current demands. The increasing popularity of electric vehicles (EVs) has created a greater need for larger tire sizes due to their heavier weight and higher torque.  
Modern tires must also be more durable, which unfortunately leads to increased CO2 emissions during production. However, Michelin has leveraged its technology to create more efficient tires with reduced rolling resistance and increased longevity, making them more environmentally friendly. Additionally, the EV market demands tires that can handle high torque and produce less noise, as up to 70% of the sound generated by an EV comes from driving rather than the engine. Michelin is working to develop the ideal tires that meet these market demands. 
Read: Lamborghini's Revuelto: Power meets eco-friendliness
During our visit to Michelin's facility, the company unveiled two groundbreaking tire models, one for road cars and another for buses, made with 45% and 58% sustainable materials, respectively. Michelin aims to begin mass-producing these tires by 2025. In our interview with CEO Florent Menegaux, we asked about the significance of the GCC region and what EVs mean for Michelin, as well as the company's collaborative efforts with its main competitors.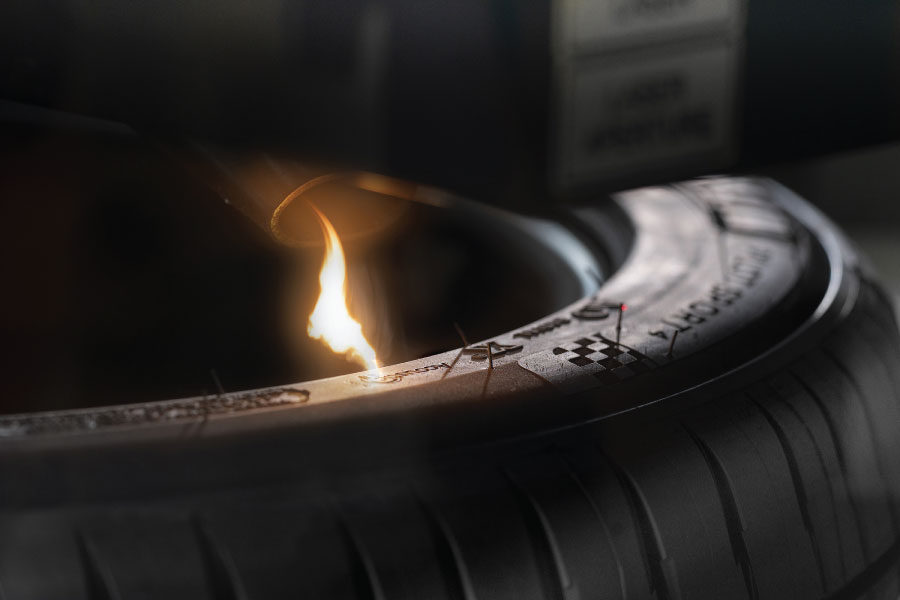 Acoustic logo printing
Menegaux emphasized the importance of the GCC region, stating that it is crucial to Michelin's operations. "We have a good commercial presence there and continue to develop that market. When it comes to electric vehicles, we see a clear impact in demand for Michelin tires that suit EVs and we are happy to say we have a product portfolio for this. While we currently have a strong market share in the region, moving forward we hope to grab more of it," he said. 
Regarding the sort of collaborative efforts Michelin has embarked on with some of its closest competitors, Menegaux said, "I'll give you the example of Bridgestone, our biggest competitor in the tire business. They are involved in everything from passenger cars, aircraft, and even earthmovers, with good production technology. I do have to say they innovate less than us, but they watch what we do and replicate very fast, and they are pretty good at it." 
During the interview, Menegaux recalled a frank conversation he had with Mr. Ishibashi, CEO of Bridgestone, saying although the two companies are in fierce competition, there are common areas where they continuously invest. They both recognize that they are essentially doing the same thing, and collaborating in certain areas will not change the way they compete. He told Ishibashi, "Logistics, recycling, and getting access to the feedstock of used tires, are areas where we work together. It's the same feedstock, why should you have to send your truck to capture your brand and me my truck to capture mine? Why don't we send one truck to capture all the brands?"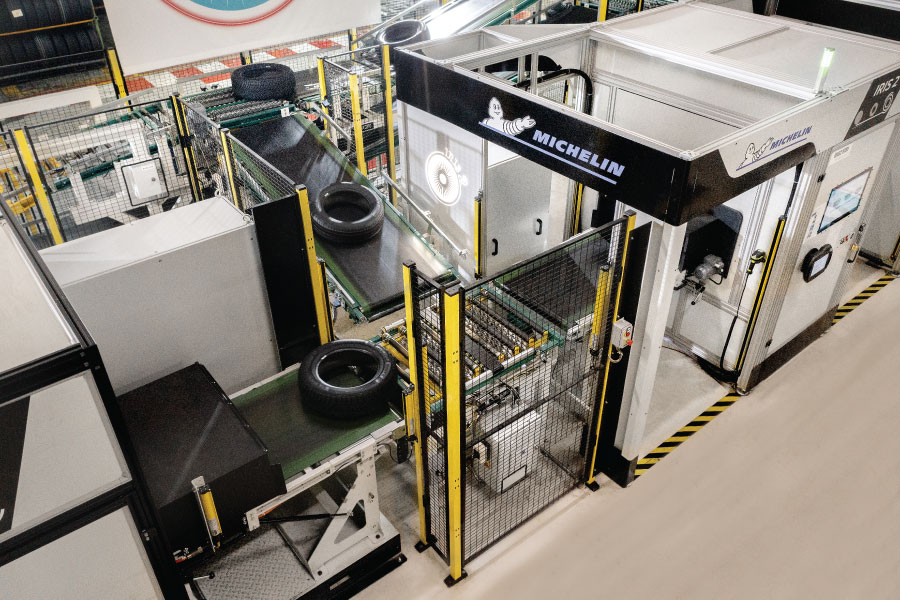 "There are many areas where we built the infrastructure to be able to share resources on recycling, for example. My vision of the world is that you can be a supplier, a customer, a partner, and a competitor at the same time. As long as it serves the greater good," Menegaux said. 
One aspect that sets Michelin apart from its competitors is what they call the Triple Revolution at their production sites. The first revolution is the Human Revolution, where a decentralized leadership model has been implemented for the past 15 years. This approach empowers employees by giving them more autonomy to make daily decisions without micromanagement, which increases engagement and productivity. The average career of a Michelin employee exceeds 20 years, and it's not uncommon to see several generations of the same family working side-by-side. 
The second pillar is the Technological Revolution, where data and digital technologies, including artificial intelligence, are effectively and innovatively utilized to create state-of-the-art facilities known as factory 4.0. These facilities combine robots and AI to work on a continuous improvement model that minimizes faults and improves production efficiency. 
The third and equally important revolution is the Environmental Revolution. Sustainable development is at the heart of Michelin, and the company has reduced the environmental impact of its factories by an impressive 50 percent between 2005 and 2019. Their goal is to achieve zero net emissions by 2050 and reduce water consumption by over 30 percent before the end of the decade. 
While Michelin is known for its tires, Menegaux highlighted their involvement in the Michelin Guide, which was recently introduced to Dubai and Abu Dhabi. He explained that they don't want to be present in markets that can't offer good, better, and best food options. However, with the significant improvement in food quality in the UAE, the Michelin Guide was introduced to help people select the best food options in every market. The guide also helps develop tourism, and the GCC region is actively diversifying from just producing oil, making it a smart move for Michelin to support the region's growth. 
For more on cars and boats, click here.