Miral, the prominent developer of captivating destinations and experiences in Abu Dhabi, has unveiled plans for a significant expansion of Yas Waterworld on Yas Island. Spanning an area of 16,900 square meters, the expansion is a response to the immense popularity of the water park among both local and international visitors. Anticipated to be completed in 2025, the expansion project will introduce 3.3 kilometers of new slide sections, along with 18 exciting rides and attractions, resulting in a 20 percent increase in guest capacity. This expansion will elevate the total number of rides and experiences in the park to over 60, offering visitors an even more thrilling and immersive experience.
Read more: Miral launches robust group corporate social responsibility strategy
Upon its opening, the park will feature the tallest slide in the UAE, along with the GCC's inaugural amusement ride integrated within a water park, forming part of a waterslide complex. This thrilling attraction guarantees an unmatched adventure, with a 15-meter vertical drop designed to accommodate up to 20 guests simultaneously. It offers an adrenaline-pumping experience for water park enthusiasts seeking a shared exhilaration.
Mohamed Abdalla Al Zaabi, Group CEO commented: "This expansion marks another addition to our world-class attractions and experiences on Yas Island, and a testament to achieving our vision of positioning it as a top global destination for entertainment and leisure. We are proud to be contributing to the development of Abu Dhabi's ecosystem and economic diversification, while further enhancing its global appeal as a tourism hub."
Exciting attractions
Over the past ten years, Yas Waterworld has been captivating visitors with its narrative, known as 'The Legend of the Lost Pearl,' which pays homage to the UAE's vibrant pearl-diving legacy. By seamlessly integrating exhilarating rides, exciting attractions, and a variety of shopping and dining choices, this acclaimed theme park provides the ultimate water-based adventure for guests.
New chapter to the story
Yas Waterworld is set to unveil an exciting addition to its narrative with the introduction of the 'Lost City' adventure. Guests will be invited to embark on a thrilling journey, delving into hidden treasures and uncovering secret passages, all while enjoying a range of engaging attractions. This expansion seamlessly integrates with the park's existing architectural style, rockwork features, and beloved characters, transporting visitors to a captivating new realm.
Features
The new expansion boasts an array of exciting features, including a swim-up bar, a thrilling boat ride, exhilarating racing and tube slides, and enjoyable family raft rides. Additionally, there's a dueling master blaster that promises an adrenaline-pumping experience. The expansion also caters to young thrill-seekers with scaled-down versions of Yas Waterworld's most iconic rides. Among these is the mini-Dawwama, the region's sole kids' mini blaster fusion ride, featuring two blaster sections and an exhilarating rattler end section. Furthermore, there's a mini-Boomerango, offering little guests the sensation of a big ride without the fear, along with a fantastic hero-shot photo opportunity.
World-class attractions
Yas Waterworld is just one of the exceptional attractions that form part of the diverse offerings on Yas Island. This renowned destination includes world-class experiences such as Ferrari World Yas Island, Abu Dhabi, Warner Bros. World™ Abu Dhabi, CLYMB Abu Dhabi, Yas Bay Waterfront (which houses the UAE's largest indoor multi-purpose venue, Etihad Arena), the world's first-ever Warner Bros. themed hotel, and the recently opened SeaWorld Yas Island, Abu Dhabi. These internationally acclaimed offerings solidify Yas Island's standing as a premier global destination for entertainment and leisure.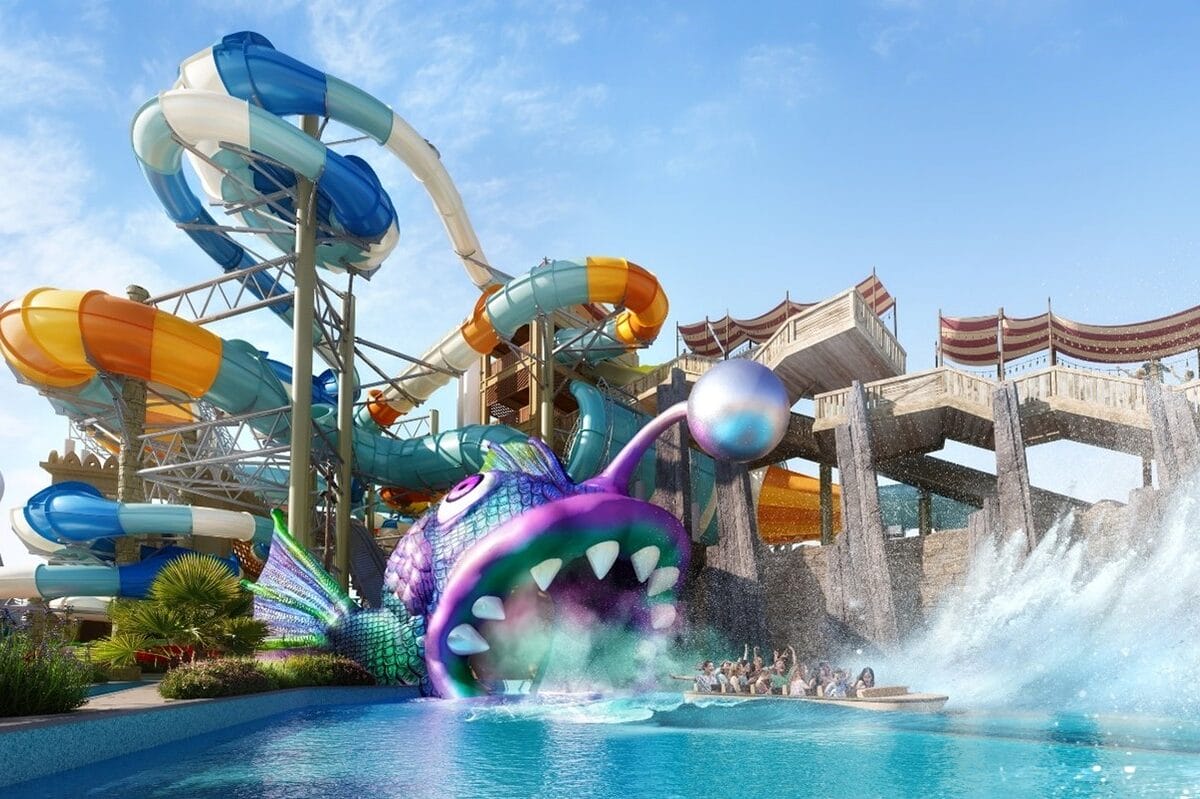 Successful destination
Driven by its commitment to being a customer-focused, forward-thinking, and efficient organization, Miral will persist in expanding and enhancing Yas Island as a thriving destination. Additionally, Miral will undertake the development of new leisure and entertainment destinations and ventures that not only generate sustainable value but also contribute to the diversification of Abu Dhabi's economy. Through these endeavors, Miral aims to ensure the ongoing success of Yas Island while fostering economic growth and diversification for the city of Abu Dhabi.
For more news on hospitality and tourism, click here.