October 13, 2022 12:58 pm
New UAE crypto wallet unlocks potential of blockchain for young adults
All-in-one solution for teens looking for exploring digital assets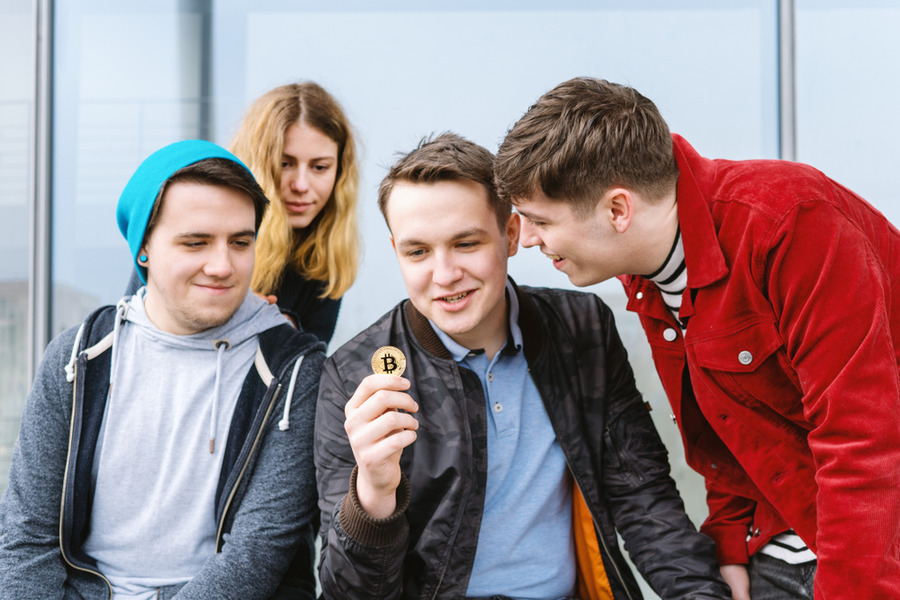 Young man showing bitcoin coin to his group of friends
Doshi, the first educational crypto wallet designed specifically for teens and their guardians, has officially launched in the UAE, creating a unique community and platform where young adults can safely custody their digital assets, learn about blockchain technology, and access the growing Web3 ecosystem.
The UAE is emerging as a global cryptocurrency hub, according to a Gemini survey, the UAE is the third biggest country in the world in terms of crypto adoption with 35% already owning some form of cryptocurrency. 
The app serves as the all-in-one solution for teens and young adults who are looking to explore digital assets, but are unsure where to start. The majority of those under 18 currently cannot access the digital asset ecosystem because of age limitations on exchanges, and confusing UI/UX for their guardians. 
With Doshi, young adults can access crypto through easy-to-set-up sponsored accounts by parents or legal guardians who go through Know Your Client (KYC) for them. 
Doshi not only provides the ability to invest in cryptocurrencies and collect NFTs but also offers comprehensive educational courses designed by industry experts to introduce beginners to the world of crypto – equipping them with the knowledge they need to safely explore this new internet paradigm.
Noteworthy that Doshi collaborated with Polygon Studios, the Ethereum Layer-2 scaling solution, to bring this first crypto and NFT learning platform for teens to market. 
Exclusives