June 1, 2022 9:40 pm
New workspace solutions D/Quarters launches in Dubai 
The company aims to drive entrepreneurship and innovation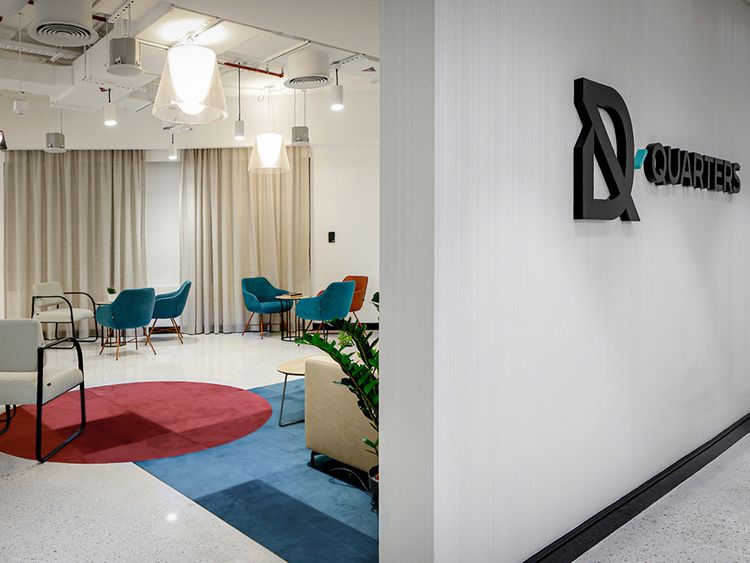 D/Quarters
Dubai-based telecom operator Tecom Group has launched a co-working space that will see members benefit from multiple value-added services such as flexible event spaces, cafes, restaurants, and retailers within walking distance.
The D/Quarters project will be an adaptive facility for individual freelancers and corporations alike.
D/Quarters will place its members at the heart of two of the emirate's most vibrant business districts, Dubai Internet City and Dubai Media City.
Abdulla Belhoul, Chief Commercial Officer of Tecom Group, said: "D/Quarters will further reinforce Dubai's status as a global hub for business, entrepreneurship, and investment. It presents our city with the unique opportunity to define how individuals can continue to produce, collaborate and inspire in an increasingly globalized world. D/Quarters caters to future-focused businesses, whether they are ambitious freelancers or large corporations expanding to the region, providing a high-tech ecosystem that accommodates their growth and connects them to an eclectic community of talent."
Tecom Group is Home to more than 7,800 companies and over 100,000 professionals, from leading corporations to entrepreneurs and freelancers.
A calendar of networking sessions, insightful talks, and community events will allow members to engage with others in the industry, including the thousands of professionals, entrepreneurs, and students driving collaboration and innovation in the greater business districts.
D/Quarters supports Dubai's unique program launched last year that enables overseas remote working professionals to live in the city while continuing to serve their employers in their home country. Open 24/7, the workspace accommodates innovators and entrepreneurs who need to be globally connected.
Exclusives