November 23, 2022 10:42 am
Oman Cables offers its employees inclusive share ownership plan
Plan will serve as a core driver to improve employee engagement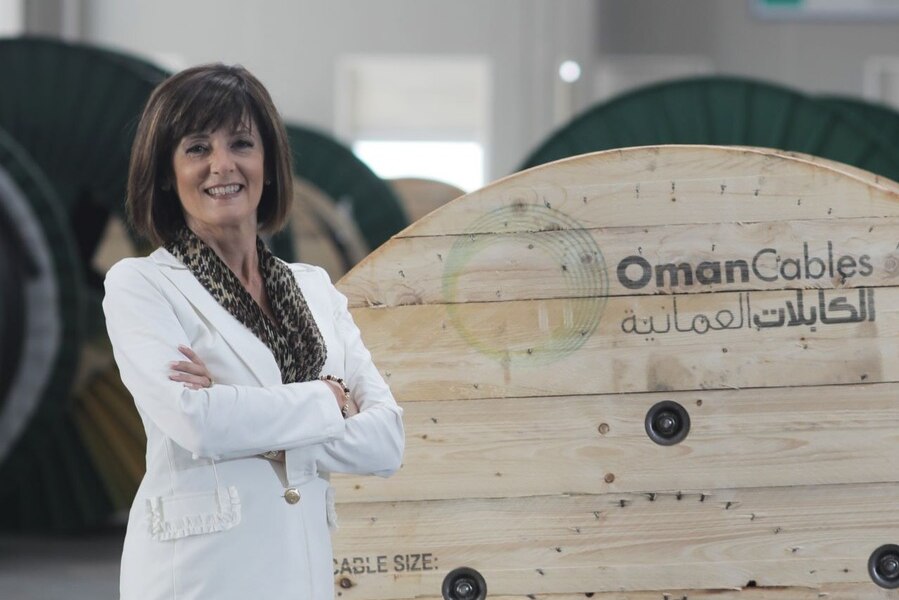 Cinzia Farisè, CEO of Oman Cables (Image credit: Oman Cables)
Oman's manufacturer of energy cables and service provider Oman Cables Industry (OCI) celebrated the 52nd Oman National Day demonstrating a renewed commitment to employees by rolling out a company share-based variable remuneration and profit-sharing plan. This scheme is rolled out by Prysmian Group – the strategic partner of OCI – and is based on an on/off condition in achieving the specific local and regional targets, awarding the employees with receiving Prysmian Group shares.
Targeting a wide employee base with a focus on blue-collar workers, OCI's share-based plan will serve as a core driver to improve employee engagement, foster a sense of belonging, encourage employees to excel in their roles, and maintain alignment with Prysmian Group's framework for future success while promoting stability. The plan is part of OCI's 'Empowerment, Innovation and Excellence' vision, which extends from its products and services to the opportunities available to its workforce.
Read more: Oman Cables races ahead toward sustainability targets
Cinzia Farisè, CEO of Oman Cables, said: "The launch of our people-centric, profit-sharing plan comes in recognition of our employee's commitment to OCI and its culture, as we find new ways to reward our most integral asset through corporate diversity and inclusive value creation. We are confident that, by ensuring the involvement of all calibers in incentive-based initiatives, we can sustain innovation and safeguard the interests of all stakeholders, from employees to shareholders." 
Created in line with Prysmian Group's Social Ambition 2030 goal of having 50% of employees as shareholders, OCI's newest stock ownership plan will see eligible employees opt to convert some, or all, their monetary or production bonuses in company shares, incentivizing participation and reinforcing increased engagement in the Group's performance. Enrolled OCI employees will receive a percentage of their monetary entitlement, a predetermined, counter value equal to shares calculated on an annual and individual basis in accordance with bonus amounts.
Guided by a vision of 'Empowerment, Innovation, and Excellence', OCI has also recently launched SHE STEMS in support of Omani women. The manufacturer welcomed 20 female students for the program, which aims to build the capabilities of Omani women within STEM (Science, Technology, Engineering, and Mathematics) sectors. Created in collaboration with the Oman Ministry of Higher Education (MOHE) and the Ministry of Labour (MOL), SHE STEMS seeks to create more opportunities for Omani women to pursue careers in the industrial sector, helping build a diversified economy in line with Oman Vision 2040. 
OCI has achieved an Omanisation rate of 50% in Q3 2022 ahead of the target date. To mark Oman National Day, the company celebrated this special day with its employees through a gathering with traditional activities at the regional headquarters, showcasing Omani culture and the Sultanate's rich heritage and abundant traditions.
Exclusives