January 23, 2023 11:19 am
Oman gets on IPO bandwagon with 49% of OQ shares
Investment Authority plans to raise over $1.3 billion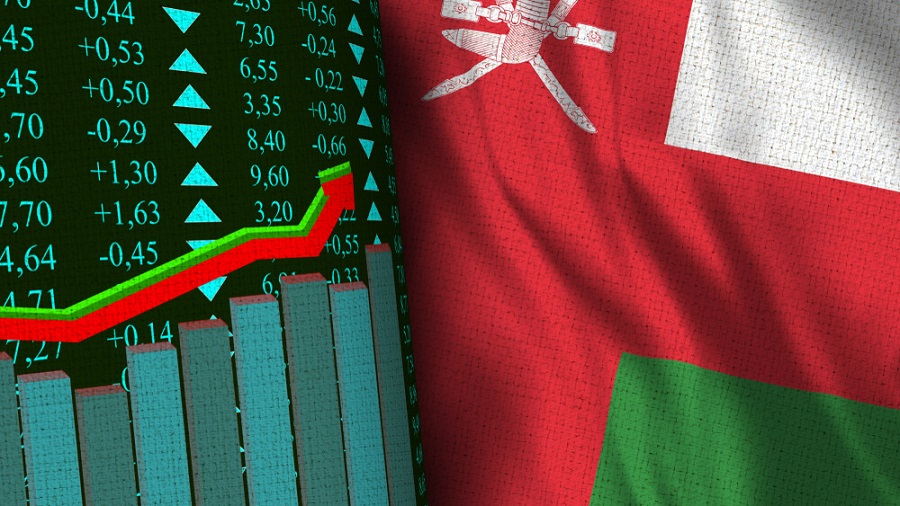 Oman stock exchange
Oman Energy Company OQ plans to offer 49 percent of its shares in its subsidiary, Abraaj Energy Services, in an initial public (IPO) offering on the Muscat Stock Exchange (MSE).
The IPO is part of an exit strategy announced by the Oman Investment Authority last December when it said it plans to raise more than $1.3 billion by exiting from investments in eight sectors in 2023, as Gulf states increasingly rely on state assets to boost their finances.
The Oman News Agency also reported at the time that the state-run wealth fund planned to exit three companies in the energy sector. It also seeks to get rid of companies operating in the aviation, tourism, communications, and information technology sectors.
Oil exploration company Abraaj Energy Services said in a statement published on its website on Sunday that the aim of the IPO is to "strengthen Oman's financial markets, raise the private sector's contribution to GDP, attract foreign direct investment, and expand the investor base."
Read: Will the GCC IPO boom continue in 2023?
Established in 2006, Abraaj engages in onshore oil and gas drilling and maintenance services in Oman and is wholly owned indirectly by Oman's OQ Group. Following the completion of the IPO, OQ will retain at least a 51 percent stake in Abraaj indirectly, the statement said.
OQ, the selling shareholder, is wholly owned by the Oman Investment Authority.
According to the IPO schedule, the IPO period is expected to commence in February and the company is to be listed on the Muscat Stock Exchange in March 2023. Bloomberg reported in September that the IPO could raise up to $500 million.
Ahli Bank of Oman, EFG Hermes UAE, and National Bank of Oman will be global coordinators for the IPO, which will be available to investors in Oman and to international investors outside the United States.
According to the statement, Abraaj Energy plans to distribute dividends of 85% of the profits for 2022, during the current year.
Oman looks forward to IPOs
Across the energy-rich Gulf region, governments are preparing plans to sell assets to finance the diversification of their economies, attract international investors and increase trading volumes.
Saudi Arabia and the UAE are in the midst of such programs, which have fueled a boom in initial public offerings in 2022.
Today, Oman joins its Gulf neighbors in selling assets in an effort to finance the diversification of its economies. The sultanate has not had a major IPO since 2010 when telecommunications company Nawras, now known as Ooredoo Oman, raised $475 million.
Oman and Bahrain are the only two GCC countries that MSCI has not classified as emerging markets. The market capitalization of the Muscat Stock Exchange is about $22 billion, according to data compiled by Bloomberg.
In March, Muscat Stock Exchange CEO Haitham Salmi said Oman plans to list 35 state-owned companies over the next five years, with one or two oil companies likely to be listed this year.
OQ said in June it was considering IPOs of two units of the state energy company and a manufacturing company.
Oman pumps about one million barrels of oil a day. Although it is not a member of OPEC, it is part of the broader OPEC+ alliance. The finance ministry said in December it estimated the country would boost oil production by more than 10 percent this year to 1.175 million barrels per day.
Oman's economy is expected to grow by 5.5 percent in 2023 compared to an estimated growth of 5 percent in 2022. This is mainly due to increased oil and gas production, according to estimates from the Ministry of Finance.
The IMF expects Oman to run fiscal and external surpluses in the medium term due to rising oil revenues, fiscal discipline, and the imposition of VAT.
At the beginning of January, Oman's sultan, Haitham bin Tariq, approved the 2023 budget with a deficit of 1.3 billion Omani riyals ($3.38 billion), or 3 percent of GDP.
Total revenues approved in the budget for 2023 are expected to be around RO 10.50 billion, down 5 percent from the 2022 budget.
The volume of public spending for the fiscal year 2023 was estimated at RO 11.350 billion, down 6.4 percent compared to the public spending approved in the 2022 budget.
Last November, Standard & Poor's upgraded Oman's credit rating to BB from BB- due to improved financial performance and lower global debt, predicting that the country's public debt ratio as a percentage of GDP will decline from 61 percent in 2021 to 44 percent in 2022.
For more on Oman, click here.
Exclusives