December 5, 2022 1:37 pm
Oman to build a $3 bn green steel production plant
To provide steel for the automotive sector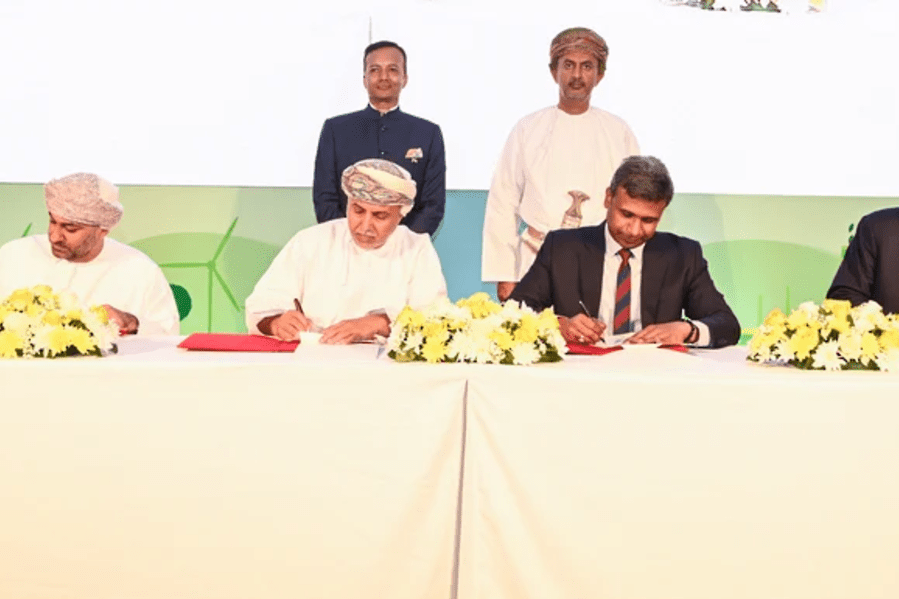 Part of the signing agreement (Photo credit: Oman News Agency)
Oman's Public Authority for Special Economic Zones and Free Zones and Jindal Shadeed Group signed memoranda of understanding (MoU) for a $3 billion investment in Duqm to build the largest green steel production plant.
According to Oman's News Agency, the factory will be established in the Special Economic Zone at Duqm and will provide steel for the automotive sector as well as durable consumer goods.
Read more: Oman Cables races ahead toward sustainability targets
The agency added that the Jindal Shadeed Group signed an agreement with the Duqm Port Company to reserve two square kilometers of land for the green steel production plant, as well as an MoU with the Central Services Company 'Marafiq' to provide a number of project requirements.
Lately, UAE's ADQ Holding met with the Omani Investment Authority (OIA), Oman's sovereign fund, to discuss promising investment opportunities in a variety of sectors that contribute to increased economic and trade cooperation between the two countries.
According to the Emirates News Agency (WAM), ADQ and OIA announced a partnership agreement worth 10 billion dirhams, through which the two parties hope to enable investments in sectors of priority and common interest between the UAE and the Sultanate.
New projects in Oman's targeted sectors, such as hydrogen, solar, and wind energy generation, aluminum and green steel, transmission lines, and water and electricity production, offer numerous investment opportunities. ADQ also intends to make investments in food, health, and medicine, transportation, services, in addition to Oman's key logistical and technological infrastructure.
Exclusives