August 11, 2022 5:44 pm
OPEC lowers its forecast for oil demand growth in 2022
This is due to war, inflation, and plans to contain Corona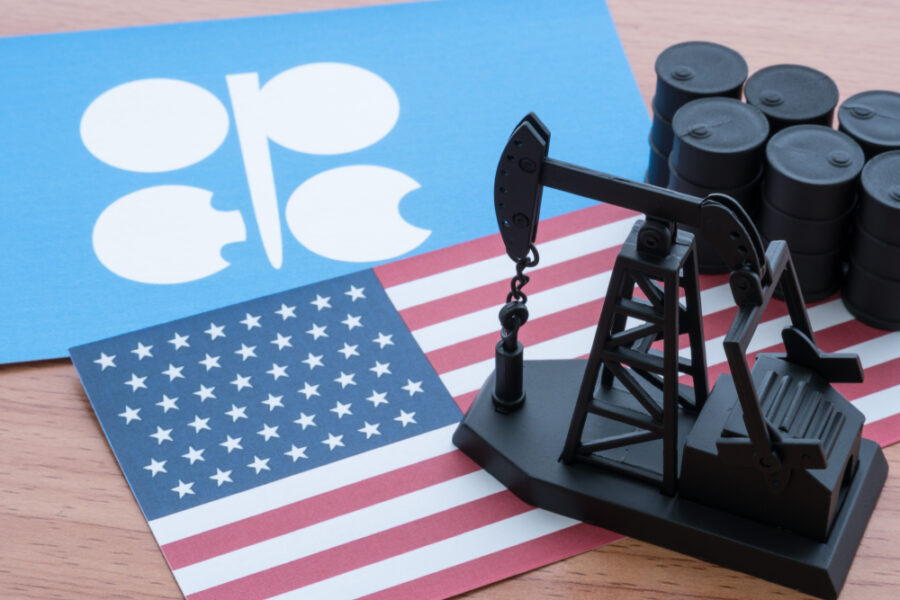 OPEC
The Organization of Petroleum Exporting Countries (OPEC) has reduced its forecast for demand for its oil by 300,000 barrels per day during the current and next year, compared to its forecast issued last month.
It is the third time since April that OPEC has lowered its forecast, attributing this to the economic impact of the Russian attack on Ukraine, rising inflation and ongoing efforts to contain the Coronavirus pandemic.
In its monthly report, OPEC lowered its estimate of demand growth in 2022 to 3.1 million barrels per day from a previous forecast of 3.4 million barrels per day.
OPEC described the outlook as still good, given total oil demand is expected to average around 100 million barrels per day in 2022.
And "OPEC" raised its estimates of oil demand in the first half of 2022, but this was more than offset by the reduction of expectations for the second half. It left its forecast for global oil demand growth in 2023 unchanged at 2.7 million barrels per day, with total oil demand averaging 102.7 million barrels per day.
OPEC's assessment contrasts with the monthly report from the Paris-based International Energy Agency (IEA)earlier today, which boosted demand expectations.
The IEA said summer heatwaves in Europe and a shortage of natural gas in the region as Russia scaled back shipments had prompted some energy consumers to switch from gas to oil.
The IEA raised its estimate for demand growth by 380,000 barrels per day this year to 2.1 million barrels per day. It also raised its forecast for total oil demand in 2022 and 2023 by 500,000 barrels per day each, to 99.7 million barrels per day and 101.8 million barrels per day, respectively.
Exclusives