June 17, 2022 9:07 am
Could PayPal's crypto embrace help the market come out of its slumber?
Investors are grasping at straws for positive news, and this is as big as any.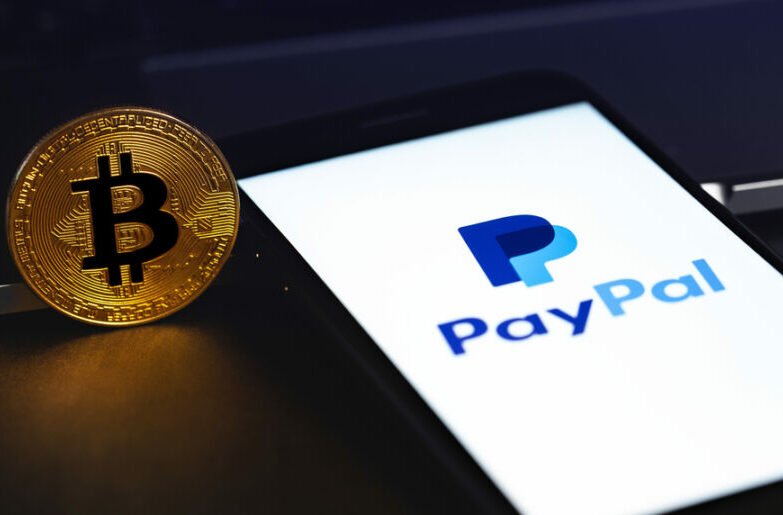 Paypal crypto
The mayhem on the cryptocurrency markets seems to have eased up today, with buyers outpacing the sellers, resulting in most cryptocurrencies returning green returns in the last 24 hours.
Amongst all the doom and gloom, major news that could have a long-term impact on cryptos went largely unnoticed. Last week, PayPal, which operates one of the largest online payments systems in the world, announced that users of its platform can now transfer cryptos from PayPal's wallets to their own.
"We will instantaneously take your crypto and translate it into fiat, and you will be able to use that in any one of our 35 million merchant accounts, so we are trying to add functionality," said PayPal CEO Dan Schulman at CoinDesk's Consensus 2022 event in Austin, Texas. "But what we just did with transfers is kind of like the opening step as you might think about us moving from a fiat-orientated world to a digital currency one."
PayPal enabled its users to buy, sell, and hold cryptos in their PayPal accounts back in October 2020. However, the ability to move these cryptos outside helps turn this walled garden into an open system.
In all fairness though, this is something that other fintech players in the crypto space, such as Robinhood, have already pioneered. However, none of them can boast of PayPal's vast network that's made up of millions of users and merchants.
It is the pervasiveness of PayPal's network that makes this announcement worth sitting up and taking note of. PayPal isn't playing down the significance of the move as well. It believes the move is an important one that'll help boost the transition from a fiat-orientated world toward digital currency.
In a statement, Walter Hessert, head of strategy at Paxos, an infrastructure provider to PayPal hailed the move as "a monumental step in the mainstream adoption of digital assets and Web3."
Could the news of cryptos finding more utility in the real world, help end the volatility in the markets? Historically speaking, when PayPal embraced cryptos back in October 2020, the bulls took over the markets with a vengeance and helped rally Bitcoin from about $11,000 on 20 October 2020 to over $40,000 by 10 January 2021.
While a lot has changed around the global economies in the last couple of years, the markets can surely use some of that bull action right about now.
Exclusives