July 22, 2022 9:47 am
Poll: Gulf economies will grow faster this year than previously thought
Inflationary pressures in the GCC countries lower than rest of the world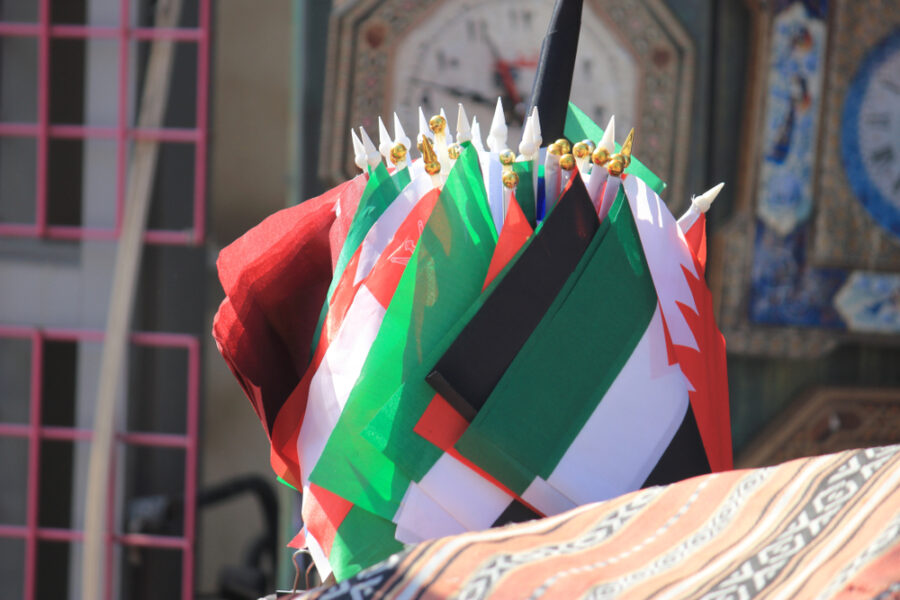 GCC flags
A Reuters poll taking the views of economists showed that the economies of the Gulf Cooperation Council will grow faster this year than previously thought thanks to abundant oil production, and the average overall growth of the six countries expected to reach 6.2 percent this year.
Crude oil prices, the main catalyst for Gulf economies, have jumped more than 35 percent this year. Despite expectations that it will remain high, the average price is likely to be below $100 a barrel next year.
Gulf Arab states are running budget surpluses, some for the first time in a decade.
A Reuters poll from July 6-20 forecast overall growth in the GCC  would average 6.2 percent this year, up from the 5.9 percent expected in the April poll.
This rise will be the fastest in nearly a decade.
But growth is expected to slow rapidly, to nearly half that pace, at 3.8 percent in 2023. This is slightly higher than the previous survey.
Saudi Arabia, the region's largest economy and the world's main exporter of crude oil, was expected to grow at the fastest pace in more than a decade, at 7.6 percent this year.
About 80 percent of the participating shareholders, 15 out of 19, raised their growth expectations for the Kingdom, while three of them kept their expectations unchanged, with only one reduction. Growth is expected to decline to 3.3 percent next year and 2.8 percent in 2024.
Among other GCC economies, growth is expected in Kuwait at 7 percent this year, and in the UAE at 5.7 percent, the fastest in nearly a decade.
Growth in Qatar and Oman is expected to reach 4.5 percent, the fastest in five years. While Bahrain's growth rate is 3.5 percent, the fastest since 2017.
Inflation
Another savings advantage for the Gulf states is that inflationary pressures are lower than in the rest of the world despite the continuing Russian-Ukrainian war and economic slowdown in China.
As for inflation expectations in the region, they are modest but mixed. The rate is expected to hover around 4 percent, with the lowest rate in Saudi at 2.5 percent and the highest in Kuwait at 4.8 percent.
These figures are modest compared to advanced economies, approaching more than ten percent.
Exclusives