November 24, 2022 12:04 pm
Premium properties unveiled at Cityscape Dubai
"Azizi" plans to spend $15 bn on building projects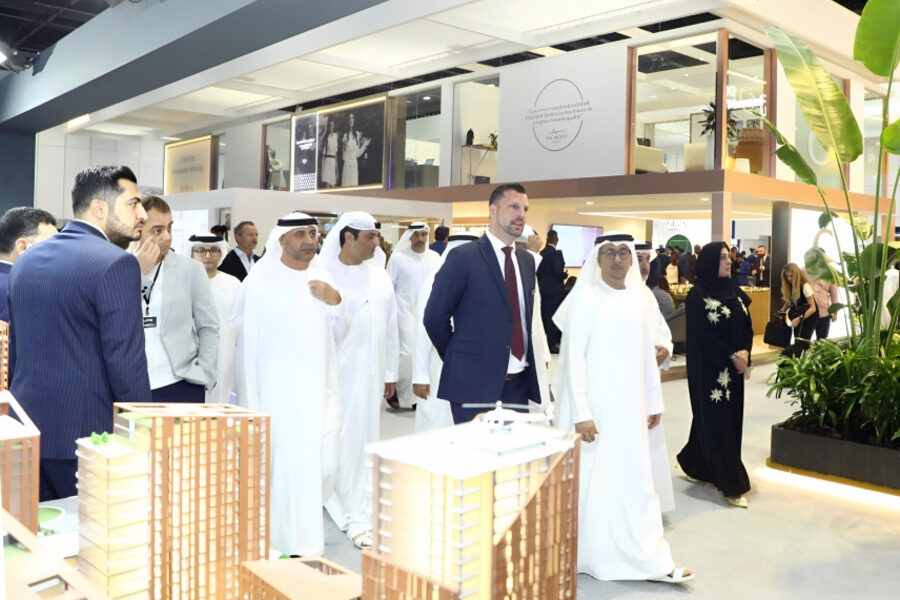 Director General of Dubai Municipality Dawood Abdulrahman AlHajri inaugurating Cityscape Dubai (Image credit: Dubai Municipality)
In the midst of skyrocketing real estate prices in Dubai and robust performances in the sector throughout the UAE, the largest property event Cityscape Dubai opened its doors on Monday, unveiling premium properties.
The event this year has a stronger global influence.
In addition to regional developers like Azizi, Sobha Realty, Damac, and Arada, more than 60 percent of the exhibitors came from outside the UAE.
The occasion has hosted project announcements in previous years.
The event this year displays more conventional villa developments and apartment buildings, indicating a more mature market where buyers are more attracted to returns on investment amid rising rents and prices.
The UAE's real estate market experienced a significant uptick in 2021 as it recovered from the coronavirus-induced slowdown, and the pattern has continued this year as the nation's economy continues to grow rapidly.
Read more: Dubai ranked as the world leader for branded residences
Azizi Developments plans to spend $15 billion in the next three years on building projects, as well as launching the second-tallest tower in Dubai next year, as it looks to capitalize on booming demand in the UAE's property market.
Additionally, one of the UAE-based developers to make a statement was Arada, whose Jouri Hills project in Dubai, valued at 2 billion dirhams ($544 million), was unveiled. It will include the construction of 294 opulent villas and townhouses in the Jumeirah Golf Estates.
This is the first project for the Sharjah-based developer in Dubai.
This year's edition of Cityscape Dubai, which drew sizable crowds to the Dubai World Trade Center, emphasizes sustainability.
Moreover, in an effort to preserve the ocean ecosystem, Dubai-based developer and contractor Inspire Home Contracting is planning a floating villa project on Dubai's World Islands.
Meanwhile, in Fujairah, Rawasi Real Estate said its Naseem AlBahar Villas are completed and on sale in what is the emirate's first sustainable residential project with a 2 Pearl Estidama rating.
Exclusives