March 6, 2023 11:50 am
Presight AI plans listing on ADX via IPO
The offer period is scheduled to commence on 13 March 2023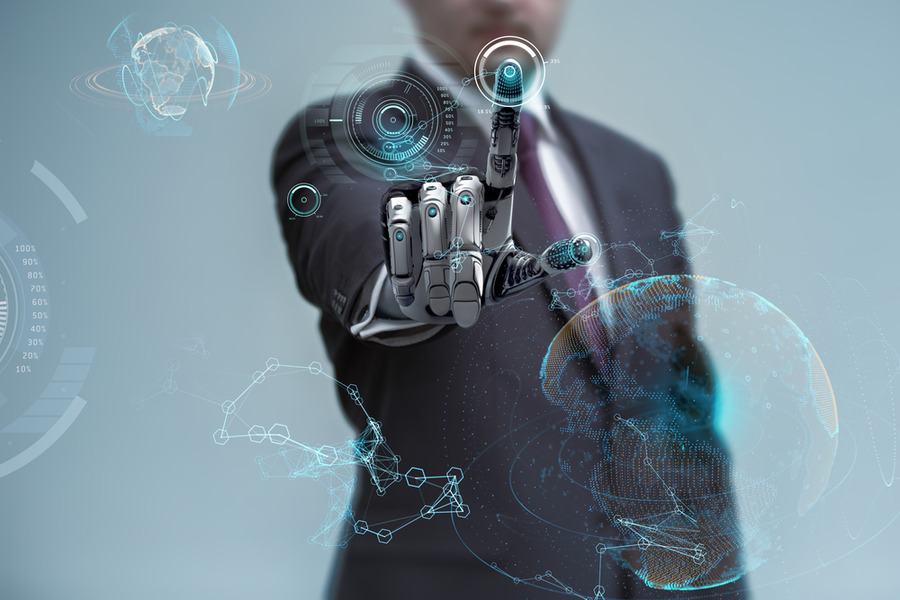 AI concept
Presight AI Holding PLC (Presight), a G42 company and a regional international big data analytics company powered by artificial intelligence (AI), announced its intention to carry out an initial public offering (IPO) and subsequently list its shares on the Abu Dhabi Securities Exchange's (ADX) first market.
On 3 March 2023, the UAE Securities and Commodities Authority approved the Company's application for the IPO.
Read more: Will the GCC IPO boom continue in 2023?
Presight, a public company limited by shares, incorporated in the Abu Dhabi Global Market, supports public services and commercial businesses of all magnitudes by unlocking positive societal impact with omni analytics and AI to deliver insight-driven decision-making across every sector at scale. The Company's solutions are deployed across three core sectors with significant potential for impact and innovative market growth; public services, finance, and sports. Presight continues to accelerate into priority sectors at pace, channeling the use of advanced data analytics to predict environmental impact, enable efficient infrastructure use, and transform educational outcomes.
The Company's proprietary Transformative Analytics Quotient (TAQ) platform has enabled Presight to deliver unmatched digital transformation for its customers across the globe. TAQ integrates all-source data into adaptive AI algorithms to deliver actionable insights across the sectors in which Presight operates. The platform enables clients to understand historical performance effectively, forecast more accurately, and make timely decisions in the best interests of customers and the public at large.
Presight has entered into a cornerstone investment agreement with International Holding Company, through which IHC has committed to invest in the planned IPO. This cornerstone investment agreement demonstrates the confidence IHC has in Presight's growth trajectory and paves the way for further collaboration and growth opportunities regionally and globally.
The offer period is scheduled to commence on 13 March 2023 and end on 17 March 2023.
Presight shares are expected to start trading on the ADX first market on or around 27 March 2023.
168,396,368 shares, representing 12.385% of the total Offer Shares, will be allocated to Retail Investors (as defined in the Offering prospectus of the Company (Prospectus), and 1,191,283,632 shares representing 87.615% of the total Offer Shares will be allocated to Professional Investors (as defined in the Prospectus).
Mansoor Al Mansoori, Chairman of Presight, said: "Through our proprietary Transformative Analytics Quotient platform, Presight is enabling insight-driven decision-making to unlock positive societal impact with omni-analytics and AI."
Thomas Pramotedham, CEO of Presight, said: "We have ambitious plans that leverage our solid historical growth and a healthy pipeline of order bookings."
He added: "Through our long-term committed contracts, we are well positioned to deliver strong returns to shareholders and stakeholders throughout the business."
For more on AI, click here.
Exclusives