May 24, 2022 4:05 pm
Property Finder tells us who, what's driving UAE real estate buys
Names like Ronaldo, The Beckhams, Armani, made Dubai their 2nd home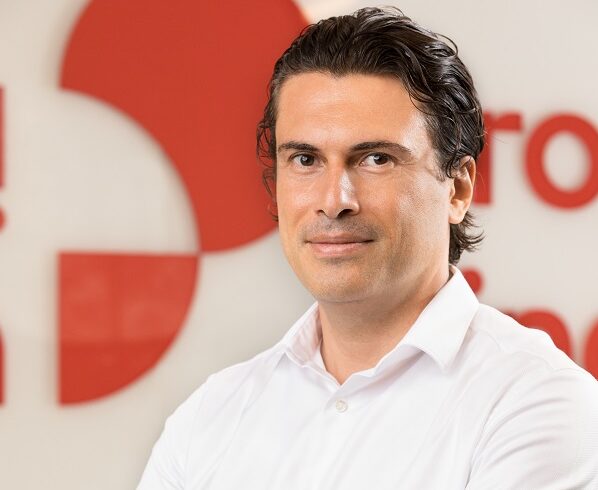 Dubai real estate
Property Finder is a leading real estate portal covering the sales and rental marketplace with operations across Egypt, KSA, UAE, Bahrain, and Qatar.
In a Q&A with Ari Kesisoglu, President of Property Finder, we sought his knowledge about the UAE property market, trends governing sales of properties, the luxury sector, best places to invest, and more. We asked: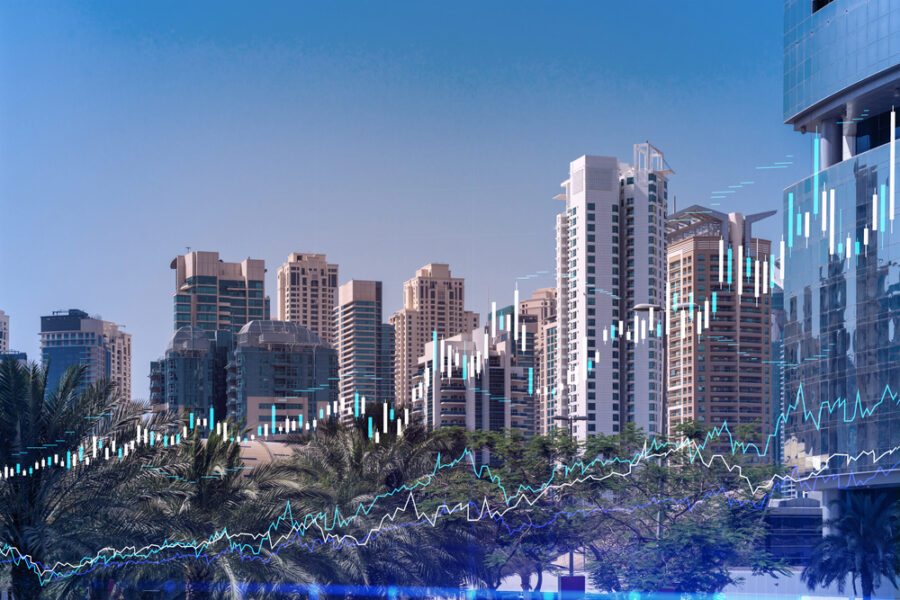 Can you describe how UAE's property landscape changed over the past 3-5 years?
The UAE is a remarkable place to live. Thanks to continuous initiatives over the past few years and under the direction of the country's visionary leadership, the UAE's real estate sector has evolved over time while maintaining accelerated growth. This has contributed to an enhanced investor and consumer trust in the sector.
This can be seen in the data we study and analyze at Property Finder. The first quarter of this year witnessed a strong start with the highest number of real estate transactions since 2010 registered in a single quarter over a total of 25,972 transactions. To break it down, 20,524 of the sales transactions in the first quarter were worth AED 55.5 billion.
The property landscape has also seen some interesting changes in consumer dynamics in the last few years. As a company, we are working hard to empower people in their home search journeys, whatever the dynamics. Our 'homes' have always mattered, but with the pandemic and post-pandemic era, the role of a home in our lives is being redefined and has become even more important. According to our recent consumer research conducted in partnership with YouGov in the UAE, we found that the highest reason for moving amongst renters was a 'need for a bigger home' (37%).
This and some other changes in demand, like a desire to have more outdoor space, have created an environment where more people want change. Following changes in lifestyle with preferences like these, Covid-19 certainly triggered a lot of property-related decisions and therefore led to new transactions in the property market.
Property Finder has witnessed an increased interest in properties that sit further away from the city centers – areas such as The Valley, Akoya, Dubai Hills Estate, Town Square, and Dubai Land are gaining popularity, owing to their ability to offer large homes at competitive prices.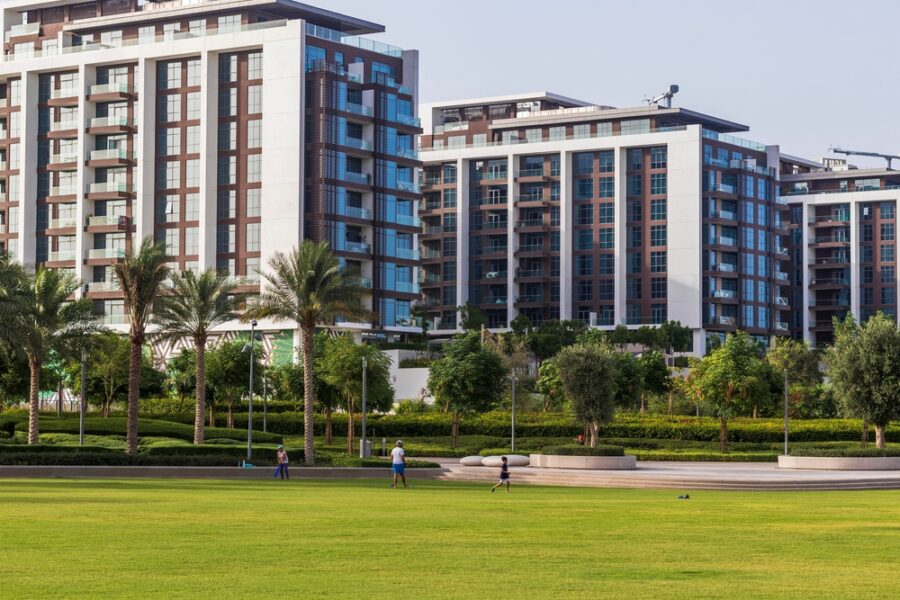 What are the current trends governing the promotion and sales of new property sales in the UAE, for both luxury developments (Homes, villas) and mid-range housing (homes, apartments)?


The UAE, and Dubai specifically, have made incredible strides in how it handled and recovered from the pandemic. This, complemented by its impeccable infrastructure and development of global attractions including the Museum of The Future, Ain Dubai, and Expo 2020, have all helped the city, country, and even wider region to make its mark as an attractive market for tourism and investment. Moreover, the latest expansion on the Golden Visa, introduced by the UAE Cabinet is a game-changer that will continuously attract major investment into the real estate sector moving forward.
We have been seeing a lot of celebrities from around the world taking an interest in luxury homes in the local market, with renowned names such as Cristiano Ronaldo, The Beckhams, Giorgio Armani, and Madonna calling Dubai their second home.
It looks like all these factors had an impact on the luxury segment as the appetite for luxury real estate rapidly gained traction within the city: there have been 27 transactions valued at $10million+, and 7 transactions that crossed the $20M+ mark in the month of April 2022 alone. Key areas for luxury real estate include Palm Jumeirah, Downtown Dubai, Dubai Marina, and Dubai Hills Estate.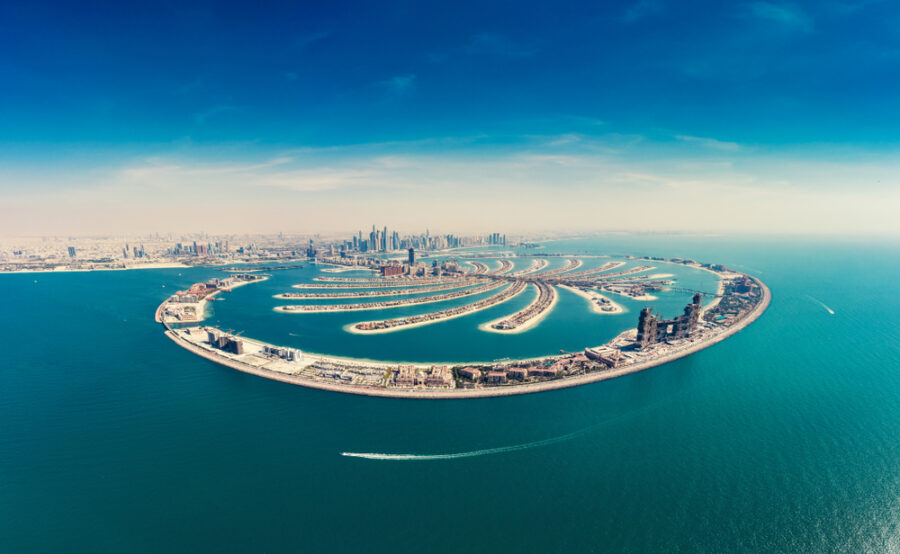 How important and developed is proptech for digitally-oriented property seekers and when financing them?
At Property Finder, we are working hard to empower people in their home search journey. People use Property Finder to make two of the most important decisions in their lives: first – where they live. This is an important decision because where we live frequently defines a lot of aspects of our lives. Our social life, our neighbors, our kids' schools, and the time we spend commuting, among many.
The second important decision people use Property Finder for is what property they buy. Simply put, for the overwhelming majority of people, the property they buy is the largest financial investment of their lives. An even minor mistake in this decision can have life-changing consequences. We believe both of these decisions can be made more efficiently with data, and that's what we are working very hard to offer to people who use our services.
In line with our goal of creating a better home search experience in these key decisions in life, we acquired a start-up named Home Value. Their team has built very creative and data-driven proptech AI-led solutions for real estate professionals. Our bold aim is to make all these professional tools accessible to literally everyone so that we can empower them in their property-related decisions with cutting-edge data and technology.
What are the top 3 areas currently gaining appeal among expat residents due to a combination of price, location, maintenance, amenities, community services, leisure activities, and entertainment?
According to our data, Dubai Marina, Downtown Dubai, and Jumeirah Village Circle were amongst the top searched areas for apartment rentals and sales. On the other hand, the top areas searched for villa/townhouses were Dubai Hills Estate, Palm Jumeirah, Arabian Ranches, DAMAC Hills (Akoya by DAMAC), and The Springs.
Did Expo2020 play a big role in the sale and purchase of new or existing property? Can we quantify it?
Expo 2020 was undoubtedly a milestone moment for the region and we continue to see its positive impacts to this very day. Millions of people had the opportunity to visit Dubai for the first time and experienced first-hand what the city can offer them.
The six-month Expo 2020 global fair, which started in October 2021 and ended in March 2022, also coincided with a surge in real estate transactions. During this time, the market has seen 38,397 real estate sales transactions worth AED 102.089 billion. This includes 21,933 secondary market transactions worth AED 69.160 billion and 16,464 off-plan sales transactions worth AED 32.92 billion. Q4 2021 saw the highest volume and value the Dubai real estate market has transacted during a quarter in over eight years while Q1 2022 highest number of real estate transactions since 2010 registered in a single quarter.
This data demonstrates a big correlation between a surge in transaction numbers towards new records and the timings of this global event. In other words, both the surge in transaction numbers and Expo timings coincide. Can we say that Expo 2020 actually caused this surge? While it's safe to assume that Expo must have had some impact, there were also other factors like low-interest rates and the UAE's continued successful handling of the COVID crisis among many others. So, whether Expo was the main cause or not is best left to the reader's judgment.
Exclusives