September 5, 2022 2:00 pm
Why, what, and where to buy in Dubai's booming property market
A buyer market means getting good deals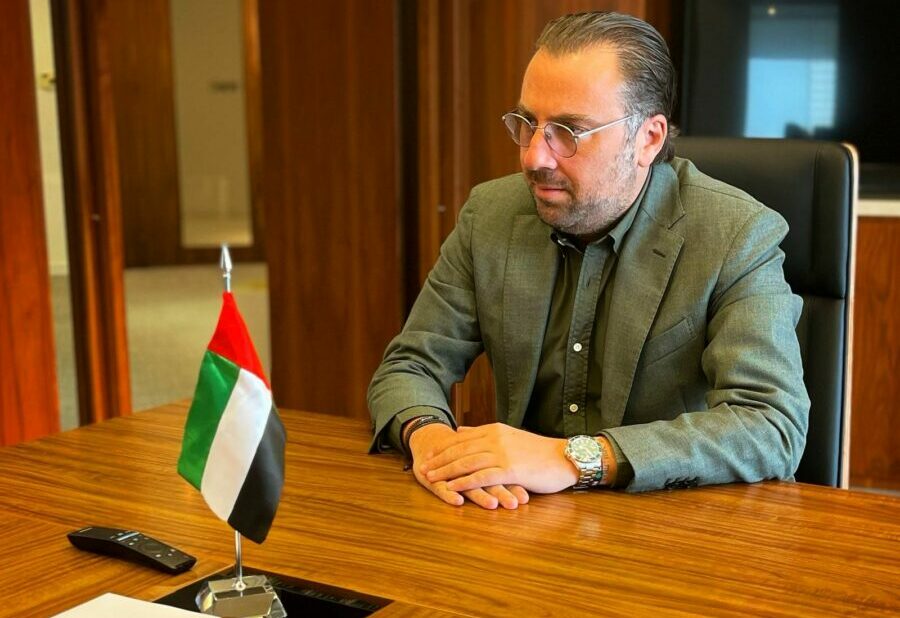 Dory J. Sakr, Legal & Real Estate consultant
While the Dubai property market is poised for profitable investments, getting the right advice is key to capitalizing on opportunities and avoiding pitfalls.
In this Economy Middle East (EME) exclusive, Dory J. Sakr, Legal & Real Estate consultant who worked with various types of investors, including royal families and corporate groups & funds, analyses the markets and points investors on where and what to look for.
Sakr enjoys extensive knowledge of the real estate market in the GCC & Europe, having closed major deals in top cities including Dubai, Qatar, Portugal, Cyprus, France, and Lebanon.
EME asked: 
1- The UAE real estate market was expected to stabilize or even decline following Expo2020.  Why didn't this happen?
Dubai's real estate is lucrative, more so than other prestigious cities, and still generating impressive returns. Yields in excess of 6% are not uncommon here, generating one of the highest returns compared to other popular regions around the world.
The city offers higher rental yields than many other mature real estate markets. On average, investors can achieve gross rental yields of between 5-9%. Property prices per square foot are lower than many other cities globally, making Dubai an affordable location where to own prime real estate, especially in comparison to Europe.
The UAE residential real estate market is poised to grow at a CAGR of 12.36% by 2026.
Average property prices in Dubai increased by nearly 17 percent during 2021, an annual growth rate not seen since 2014.
The ValuStrat Price Index witnessed monthly capital growth for villas in Dubai of 2.5 percent, with apartments registering a growth of just below 1 percent.
Dubai is a recognized business center in the GCC which is spurring the property boom and the UAE's residency program has also attracted many new nationalities, positively impacting the real estate market.
The real estate industry will maintain its growth during the coming 2-3 years, and lessons learned from the 2009-2010 property crisis will help the government, banks and key industry players avoid a similar event again.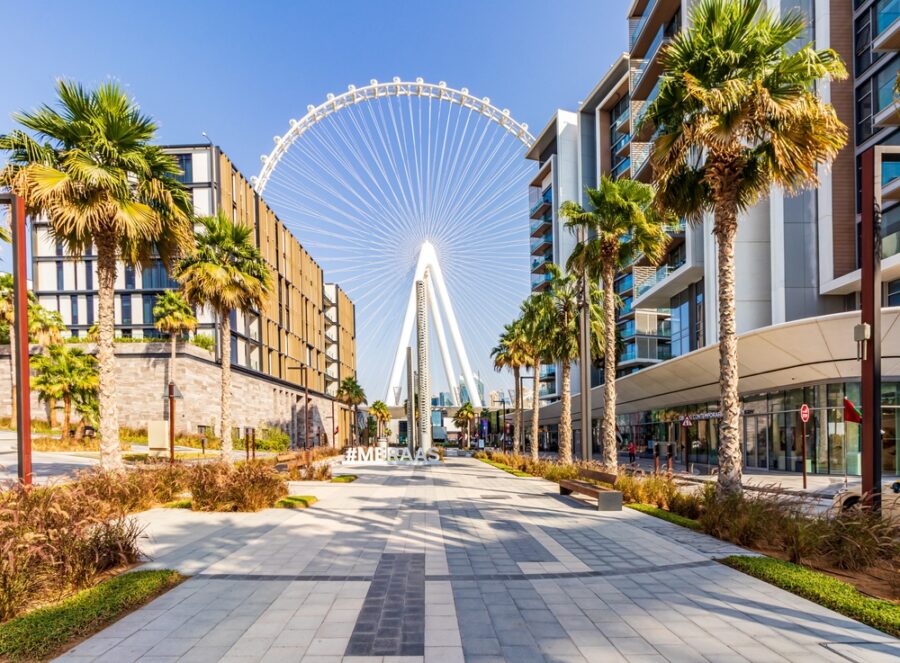 2- Which sectors are booming the most?
Small apartments (Studios & 1-bedroom apartments) are in high demand from investors. Villas & Townhouses are highly sought after by expats in top executive positions like directors, general managers, and CEOs. Luxury developments are targeted by Russians. Commercial properties and warehouses are pursued by businesses covering the F&B industries.
Off-plan projects are grabbing a prominent share of the market and depending on the location, developer credibility, and payment plans.
Having expert consultancy will allow investors to choose the right property and maximize profits.
3- Is investing in Dubai today still a good opportunity for buyers?
These are real estate industry's golden days, but the real question to ask is if Dubai today is considered a buyer market or seller market.
2022 is a favorable time to purchase properties in Dubai as prices will continue to increase in 2023 and beyond. Good Offers and opportunities abound as some homeowners and investors exited the market during the pandemic when the market struggled, leaving behind them housing loans, debts, and credit card loans.
Today, as market sentiment has dramatically changed, many nationalities are investing aggressively like Russians, Indians, and Europeans as well.
Today, Dubai is a buyer market, and sellers are benefiting from opportunities to cash in quickly giving buyers strong property deals have an edge in negotiations with sellers.
4- Where is the UAE property market headed in the coming 5 years?
The UAE real estate market is surely on the up and up in the coming 5 years, but one has to also keep an eye on the Saudi market which is raising the bar of competition very high.
The Ruler of Dubai HH Cheikh Mohammed Bin Rashid Al Maktoum has always believed that the sky is not the limit, and having such a visionary leader capable of turning a desert environment into a global city provides all the confidence one needs.
The residency program in Dubai is successfully attracting more foreigners who are willing to relocate to avoid paying high taxes, network with top global investors, enjoy banking stability, and lead a luxurious lifestyle that this leading, modern cosmopolitan city offers.
In the coming 5 years, all sectors of the UAE economy will flourish and real estate stands to benefit from that, with off-plan properties high on the agenda of developers.
Commercial real estate will grab a major market share with  Dubai being a hub for tourists attracting top F&B outlets, multinational clubs, and high-end restaurant brands.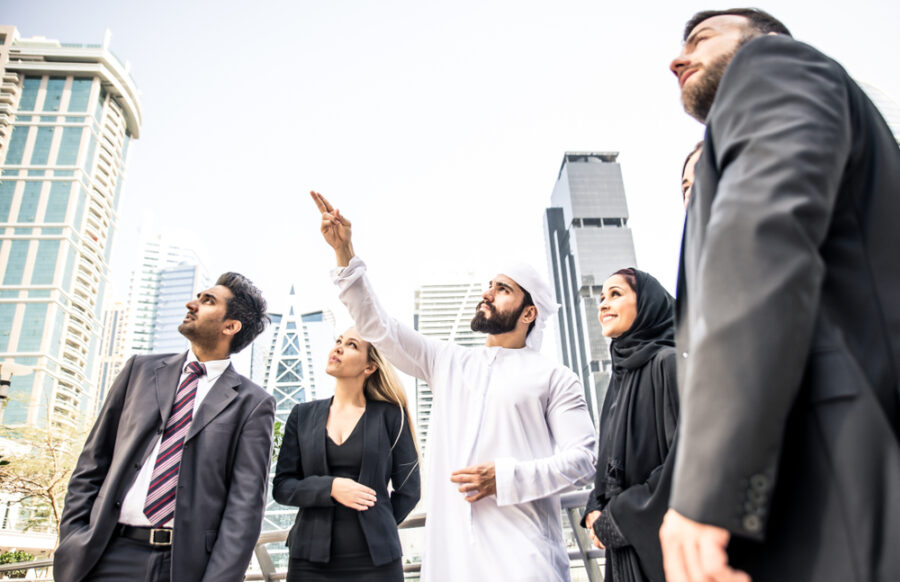 5-Where is the demand concentrated now for both rentals and purchases?
When talking about location, just as in any country, investors aim to be near the downtown or the hub of business activity. Investors are attracted more to Dubai Downtown, Business Bay, and neighboring areas.
During and following the pandemic, residents tended to move from small downtown apartments to townhouses & villas so they can benefit from more square footage, especially since most companies gave their employees the option to work from home. Most homes became working spaces and employees, from CEOs and down the management echelons chose space over centralized locations which created a higher demand for strategic locations in the Dubai suburbs.
Regarding rentals, studios and 1-bedrooms are in high demand and getting the highest ROI.
Apartment and villa rental rates continued to record a notable upward trajectory in Q3 2022, with quarterly increases of 3% and 6%, respectively.
The annual rental growth in the villa market was particularly significant at 19%, whilst average apartment rental rates rose marginally by 3%.
Villas were the predominant focus of demand and the limited number of new handovers translated into higher rental and occupancy rates.
Surprisingly, office rental rates grew by 2% on average over the last three months, although net effective rents may have been influenced by additional incentives.
6- Can you tell us more about the program of investment vs. golden visa or residency
Following a difficult time during the previous property crisis and COVID-19, the residency program & golden visa worked beautifully to attract different nationalities such as Russians, Ukrainian, Indian, Lebanese and Scandinavian nationalities to move to Dubai and take advantage of the opportunities, lifestyle, and business exposure the city provides.
The minimum value to get the UAE property residency is 750,000 Dirhams.
In case the property is mortgaged, at least 750,000 dirhams are to be paid to the bank. A NOC letter in Arabic along with a mortgage bank statement will be required to proceed with the visa application. In such a case, the residency process is fast and smooth.
In case of an investment exceeding 2 million dirhams, investors will get the golden visa but the process will require more time and documentation.
This program encouraged investors, especially the ones in need to have an alternative residency to relocate and invest in Dubai.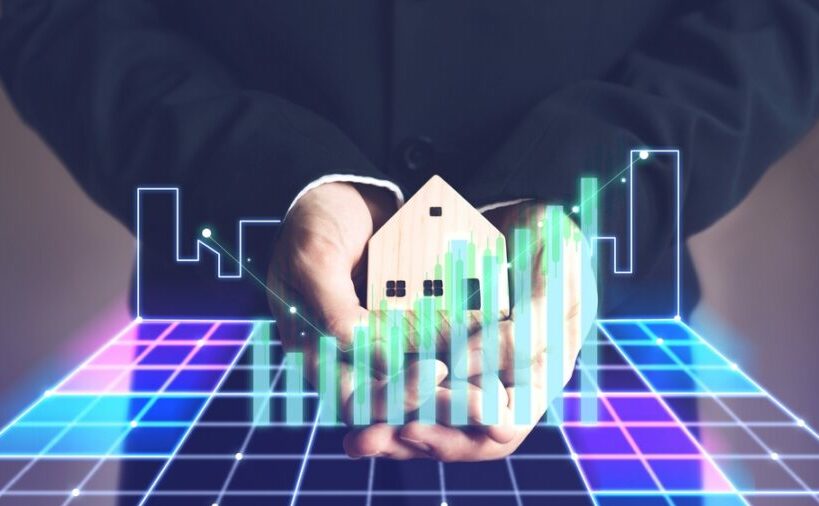 7- What is the role that cryptos can play in the real estate market?
Cryptos, bitcoins, and other virtual currencies are still in early development as a new method of payment, but I believe they will one day replace the traditional monetary systems.
Being an advanced open, some developers are collecting payments in all types of currencies including Bitcoins, however, this is still not regulated by the UAE Central Bank (UAECB), and as such is still a grey area.
The Metaverse is still new and unfriendly for some classical types of investors, as they cannot trust something they cannot touch or live in. Even real estate advisors lack proper understanding and data to adequately invest in the metaverse when it comes to buying digital property.
Physical properties will always maintain a growth pattern, and I believe that it's a bit early to invest in the metaverse before having better knowledge about that world.
8- How can an investor maximize his returns from this boom in the UAE market?
Investing in UAE's real estate today is an ideal investment for high returns, and the sector has the biggest share of the investment market.
Purchasing a flat, villa, or townhouse is profitable because once you buy, you will immediately have the ability to sell at a higher price, subject to the product characteristics and location.
If you invest in a development project, i.e. buy land and develop it, this can lead to high returns while selling the units off-plan.
The investor in Dubai will maximize returns by creating a solid portfolio of investments, ideally buying small apartments and renting them as short-term or longer-term holiday homes, as this will secure around 8-10% ROI, considered among the highest returns in real estate.
New residential supply slowed significantly in Q3 2021 compared to the previous quarter as a result of continued COVID-19 -inked restrictions and delays. The villa market, in particular, recorded the delivery of only 100 units, whilst the number of completed apartments stood at approximately 3,600 properties. There were no notable new office space handovers over the last few months.
Based on recent construction progress and developer announcements, real estate strategist expects another 9,300 apartments and villas will be ready for handover by year's end, with the majority of this supply being attributed to property development projects.
Exclusives