December 19, 2022 11:17 am
Property selling has gone virtual, personal, and global in real-time
Instant gratification for both buyers and sellers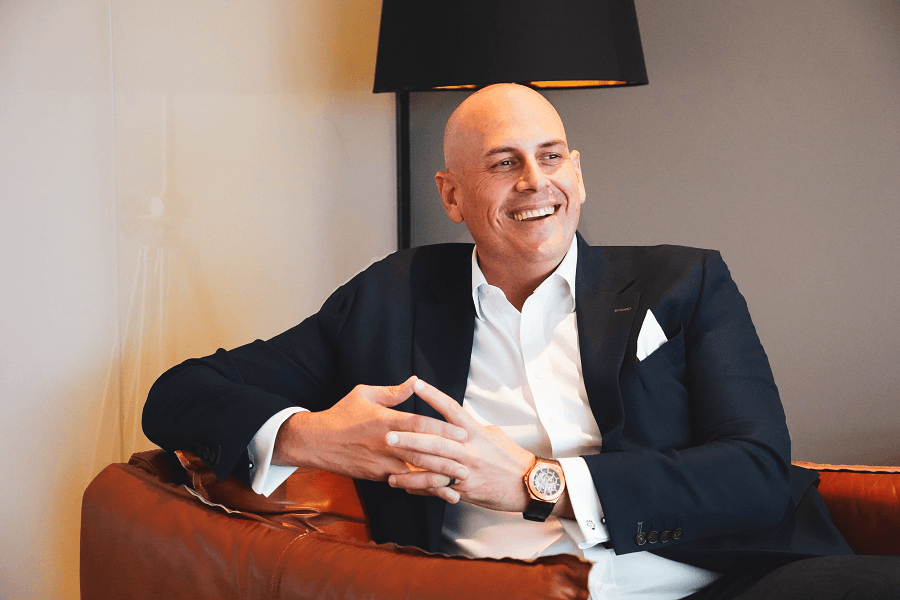 Sean McCauley, CEO of The Devmark Group
If in 2010 I said to you 'Hey, let's check out the 3D viewing of this property', you would be impressed. That year, the movie Avatar was launched with 3D glasses, propelling a technology that today allows us to virtually tour, among other things, properties in 3D, if not visit them personally on the metaverse via, what else, your avatar.  
But hang on. Let's keep that metaverse thought for later. This 3D virtual tour in real estate has made technological leaps and grown a new dimension: Real-time (t). So, in essence, think 4D. 
Economy Middle East recently caught up with Sean McCauley, CEO of The Devmark Group which specializes in project sales and marketing in MENA real estate property developments, with a focus on the 'Journey to Sale.'
With over 20 years of experience, Sean is a recipient of the 'Entrepreneur of the Year' in Real Estate Award in 2015, as well as the 'CEO of the Year' Award in 2021.
"The majority of Dubai property buyers come from a multitude of countries, from all around the world, and by the pure virtue of the large geographical distances that separate these buyers from Dubai, it naturally creates the inability for them to be present to view properties at any given time."
"Developers in the region are interested in reaching a wider, global audience and interacting with these buyers in a more engaging way," Sean said.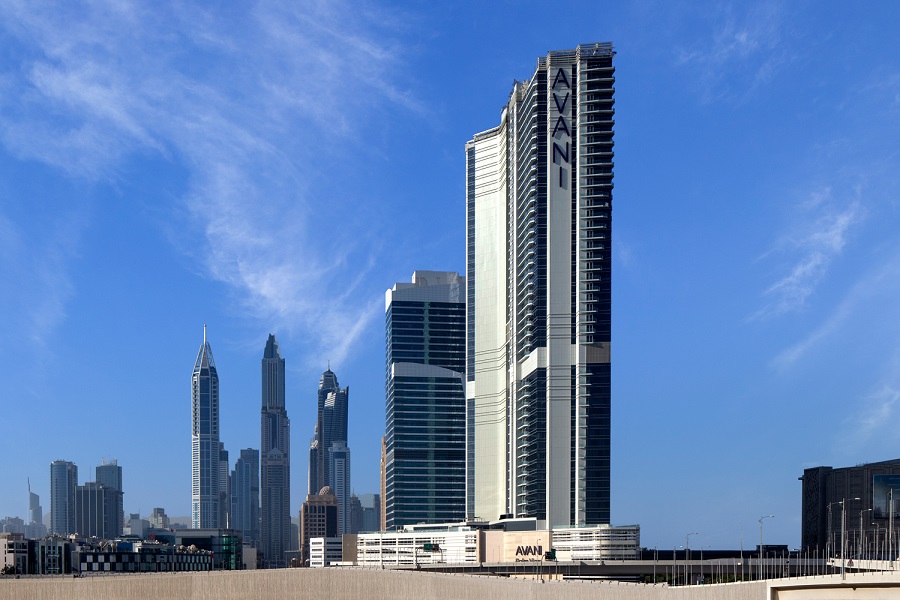 The Devmark Group 
The Devmark Group is a niche company that provides developers with project sales and marketing services. It operates a model very much centered around results and success-based fees. 
"We build all the marketing tools, brochures, websites, videos, VR tools, and more; everything you need to market and launch your real estate project. Step one is preparing a strategic positioning plan for developers, that provides recommendations on the unit mix, amenities, and facilities that should be part of the offering as well as what the commercial offering should entail – pricing, payment plans, and broker compensation. Step two is taking that strategic positioning and bringing it to life through marketing materials and a communication framework. Step three is executing sales, putting a dedicated project team on the ground, and leveraging thousands of brokers to accelerate sales and achieve successful sell-outs for developers," Sean explained.
"We can bring our expertise to all segments of the market, from super-luxury to midscale projects. In our portfolio, we have projects under 1 million dirhams per unit, and others, like Signature Mansions in Jumeirah Gulf Estates, go for 20, 30, or 40 million dirhams."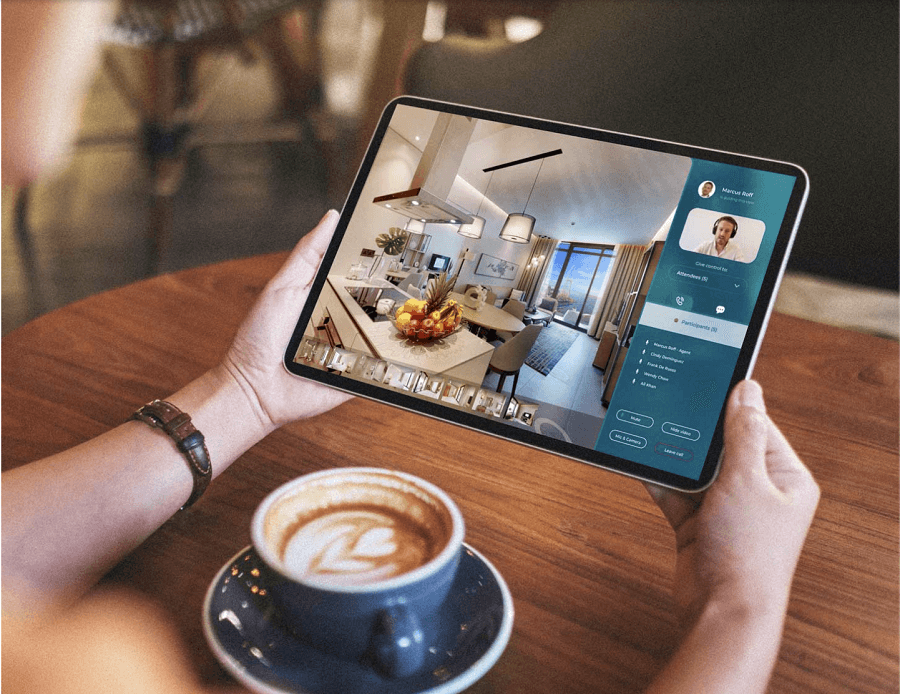 B2C perspectives: Agent View
With its business centered around doing sales and marketing strategies for property developers, the Group applies a number of B2B and B2C strategies.
Agent View is a B2C example of a bilingual English and Arabic Devmark product that allows agents to do live virtual viewing with clients. 
"Let's take a villa in the Springs. We would go and film it virtually and then an agent can actually do a live virtual viewing of the property and walk a client through it, describing living quarters, views, and the smallest details like choice of wall or floor finish," Sean said.  
"What's new about this is that, firstly, it's now integrated with live video calling, and secondly, the client's computer or smart device is automatically synched with that of the agent. Essentially, the agent's computer would tell the client's computer to look at the same viewing angles on the server, making both screens live, at very high resolution, offering a crisp customer experience."  
To get a wider perspective of a project where that villa or apartment is, Devmark has introduced another product.
"It's a virtual tour that has been shot in film with rendered images, which is what we did with The Address Beach Resort in Dubai. It's an opportunity to showcase the entire project, including amenities. The 3D rendering designer places a computer-generated image (CGI) next to a real one," Sean described. 
"We could reach a buyer sitting in their home in Germany, for example, and conduct a viewing of a property in a way that highlights the benefits while stopping to examine certain areas. It's part of the whole customer journey."
Read: Dubai real estate developer partners with CoinMENA
The Eiight System
The Devmark Group also has a proprietary engagement tool, called Eiight, which allows connecting with thousands of brokers instantly, who can engage with a project live 24/7 from any device, anywhere in the world.
"The Eiight system provides live availability, floor plans, pricing, and opportunity for a virtual tour where applicable. It also allows channel partners to generate a sales offer in multiple currencies. Brokers or buyers will be able to review the payment plan, and details of when, where, and to whom payments need to be made. All of this can be facilitated online without losing personalization." Sean indicated. 
"So, in terms of the buyer, and perhaps even the agent, we achieve instant gratification."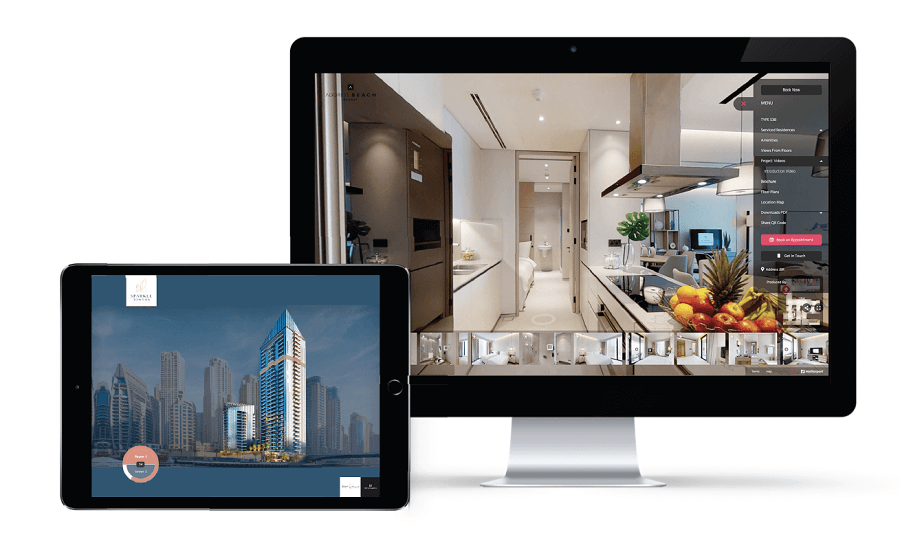 B2B perspective: Brokers
Through Eiight, brokers can browse all our ongoing projects. They can access live availability, download brochures, and floor plans, and generate sales offers in real time. 
"So, this is a complete B2B platform where a broker could be sitting at Starbucks with an online client, and they wouldn't need to call us. They can simply show the brochure, the project video, the asking price, and it is fully WhatsApp-able," Sean said. 
B2B perspective: Developers
The Devmark Group Eiight App provides developers access to real-time data including the number of units sold, which unit types are most popular, total sales value, the average rate per square foot, average transaction value, percentage of property sold, and much more. 
"It's all done in granular detail, even allowing developers to look at the buyer and lead nationality, available to them on their phones with a click of an app. They are also instantly notified when a sale has been completed. They know when they hear that ping, they are one unit closer to a sell-out success" Sean described. 
"What we do is use that data to change our strategies, and pricing, and boost sales in areas that may be struggling,"  
Sean added that if developers try to reach their target buyers through digital lead generation, it will be very costly to find that buyer. As such, part of the Group's job is to engage in some client profiling. 
"In terms of data, what becomes very interesting is profiling who your buyer is, his/her persona, location, age and income bracket, investments, tax-hedging incentives, and others," Sean said. 
"The richer the data is in terms of who the buyer is the fewer developers will spend on digital marketing, and when they do spend money with Facebook and Google, they know exactly where to go."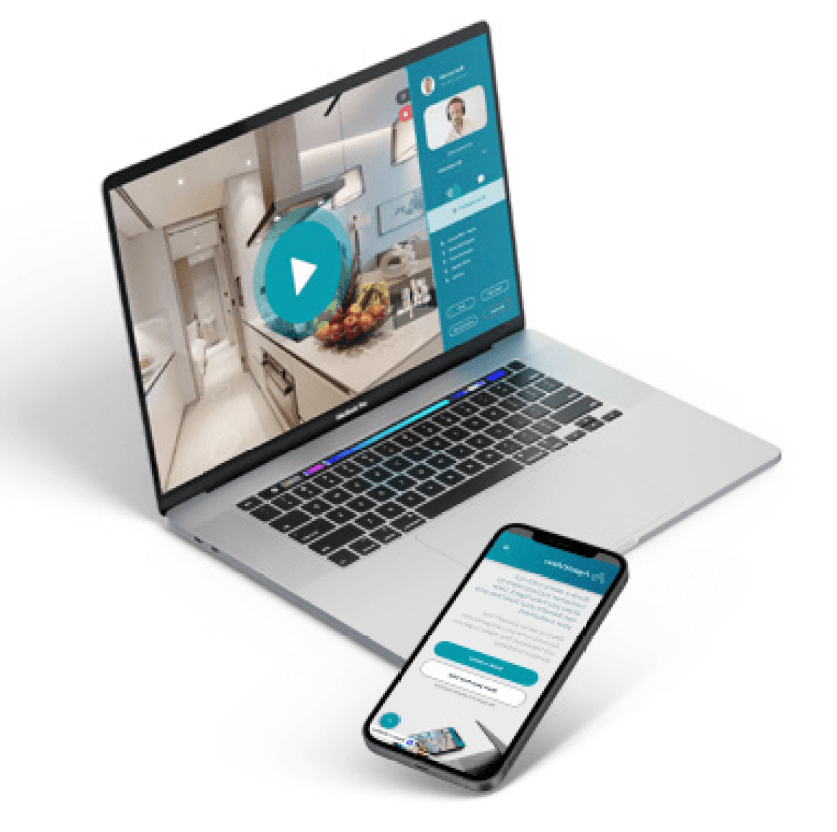 A metaverse future
Going back to the avatar scenario, and while it sounds plausible and interesting to view properties virtually on a metaverse, Sean believes these are very early days for that.
"I think Goldman Sachs has invested in the Sandbox metaverse and UAE's DAMAC properties, as well, have expanded offerings into the metaverse realm. But I think, for now, the stumbling block is that a lot of your conventional real estate buyers are not the tech-savvy people, and they are potentially averse to new things," Sean opined. 
"We tried to sell a project with VR goggles. It was an incredible solution, but buyers didn't want to put these goggles on and walk around in a virtual augmented reality. They wanted to look at the actual model. I think it will grow with time but we definitely see merit in building digital twins," Sean concluded.
For more on real estate, click here.
Exclusives