August 11, 2022 3:52 pm
PSX rises nearly 400 pts on expected UAE investment, IMF support
Pakistan moving closer to the resumption of the IMF program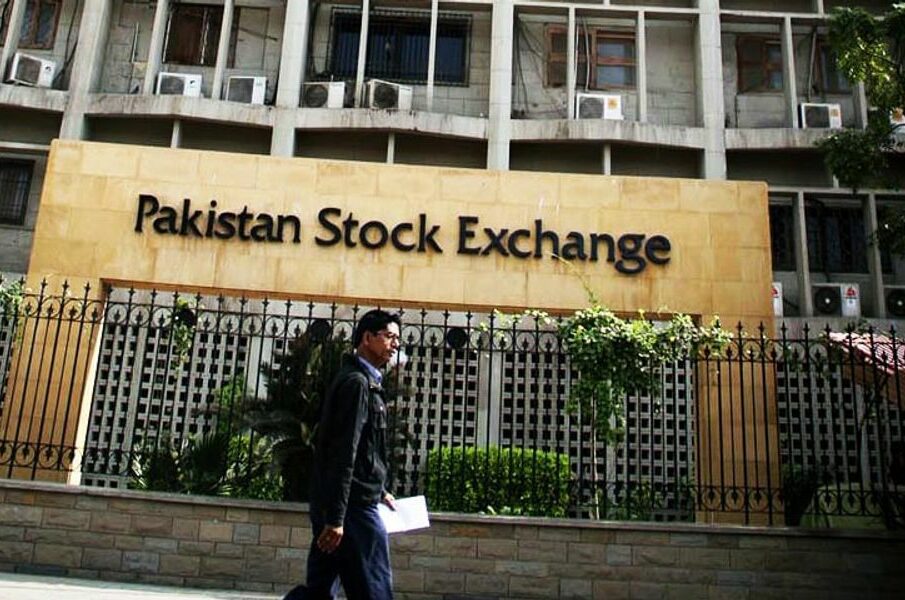 A man walks past the Pakistan Stock Exchange
The Pakistan Stock Exchange (PSX) continued its positive momentum on Wednesday, gaining nearly 400 points.
According to the PSX website, the benchmark KSE-100 index closed at 42,494.85 points, up 398.61 points or 0.95 percent.
It saw an intraday high of 42,776.47 points around 10:40 am.
Head of Research at Intermarket Securities, Raza Jafri, attributed the stock market's rise to expected investment from the United Arab Emirates and the country moving closer to the resumption of the International Monetary Fund (IMF) program.
Jafri said the economy was stabilizing as Pakistan moves closer to the IMF program's resumption. "This is turning attention to corporate profits and the cheap valuations on offer.
Exclusives