May 26, 2022 7:17 pm
Qatar to invest $12.5 billion in UK
"We hope this will bring many opportunities to the UK, Qatar in the future"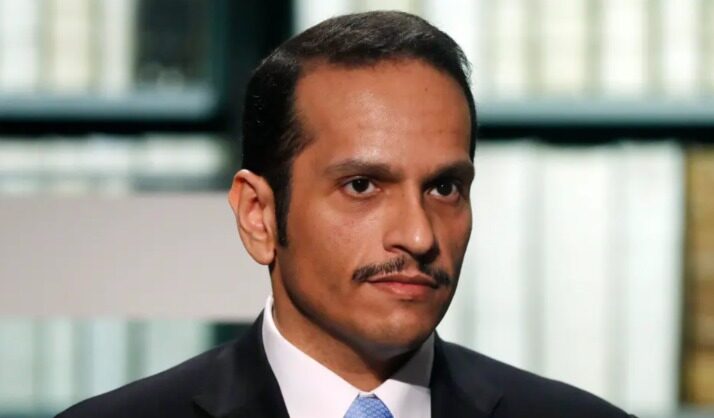 Sheikh Mohammed bin Abdulrahman Al-Thani
Qatar and the UK signed a new Strategic Investment Partnership (SIP) which will see Qatar invest up to 10 billion pounds ($12.5 billion) over the next five years in key sectors of the UK economy, including fintech, zero emissions vehicles, life sciences, and cyber security. The investment is expected to create high-quality jobs in new industries across the country.
UK's Prime Minister Boris Johnson welcomed the Emir of Qatar, Sheikh Tamim bin Hamad al Thani, to Downing Street for discussions on driving economic growth and addressing global challenges together.
The two parties also discussed the upcoming 2022 Qatar World Cup this winter, and the UK's commitment to providing support for the safe running of the event. 
On this occasion, Johnson said: "Today's announcement of up to 10 billion pounds in new investment from our Qatari friends is another vote of confidence in the UK's brilliant businesses and cutting-edge industry. The new UK-Qatar Strategic Investment Partnership will create quality job opportunities across the country in key sectors, delivering on our vision of economic growth through trade and investment."
He added that Qatar is a valued partner for the UK, supported by Sheikh Tamim bin Hamad's leadership.  "We had a rich discussion on the issues that matter to both of our countries, including boosting the economy, ensuring regional stability, and improving energy security following Russia's appalling invasion of Ukraine."
Sheikh Mohammed bin Abdulrahman Al-Thani told the Financial Times that the funds would be channeled through the Qatar Investment Authority over the next five years.
"We hope this will bring a big deal of opportunities to the UK and Qatar in the near future," he noted.  
UK-Qatar trade was worth 4.8 billion pounds last year and Qatari investment in the UK economy is already estimated to be worth over £40 billion, supporting jobs and growth across the country.
Moreover, during the ceremony, business Secretary Kwasi Kwarteng also signed a memorandum of understanding (MoU) on energy cooperation with Qatar's Minister of State for Energy Affairs at Downing Street.
Qatar is a major energy supplier for the UK, providing 40 percent of our liquefied natural gas – the new MoU commits us to work together to boost innovation and collaboration, supporting the security of global energy supplies.
Exclusives