December 26, 2022 9:31 am
Cruise tourism is worth over a billion dirhams a year in the GCC
Qatar hits the ground running for the upcoming cruise season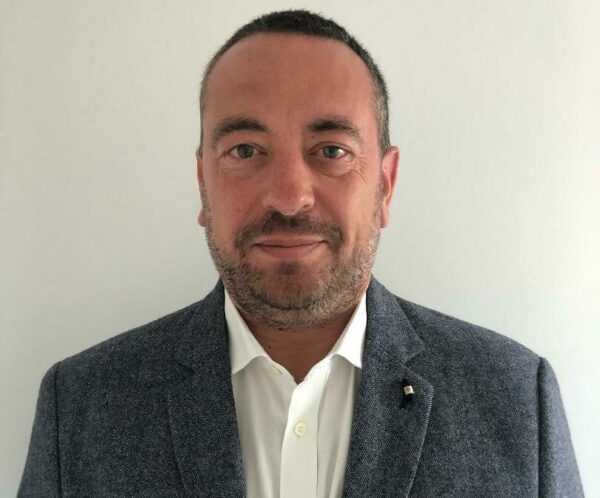 Craig Upshall, Tourism Marketing and Promotion Sector
Before COVID-19, the cruise tourism market was worth over AED 1.1 billion in the GCC. Abu Dhabi, Dubai, Muscat, and Bahrain have long been popular ports of call in the Gulf.
With the introduction of Doha Port, Qatar is the newest player in a market and has huge potential. The port of Doha adds a unique stop for the region's already attractive ports. During the 2021/2022 season, the total number of cruise arrivals added up to 100,500 visitors at the port, while the total cruise ship calls in 2021/2022 reached 34.
The Top 10 nationalities in the season included tourists from Italy, Russia, the UK, Belgium, Germany, Brazil, Spain, India, France, and Kazakhstan.
Economy Middle East spoke to Craig Upshall from the Tourism Marketing and Promotion Sector at Qatar Port.
How important is Cruise tourism for Qatar's tourism sector and the overall economy?
Cruise tourism has a history of less than a decade in Qatar, yet the sector has shown tremendous growth and support from diverse partners and stakeholders across the public and private sectors. Qatar has grown to be a preferred destination not only for regular cruise calls but also for cruises with turnaround calls. We believe that cruise tourism will have a strong role to play in supporting our overall goals to welcome 6 million visitors a year to Qatar by 2030, and for the tourism sector to contribute 12% of the country's GDP by 2030.
Cruises have a positive impact on the overall economy, considering the close proximity of some of Qatar's key attractions which benefit from increased revenue from cruise passengers. For instance, visitors can easily access nearby destinations such as Souq Waqif, Qatar's traditional market offering a host of delights from the culinary to the cultural. In addition, passengers can head to Msheireb Downtown Doha, which is also nearby, and enjoy the four heritage museums that can be found there. Visitors can also support local, up and coming artists at the Doha Design District, and dine at one of the many of the restaurants that line the shaded and pedestrianised streets.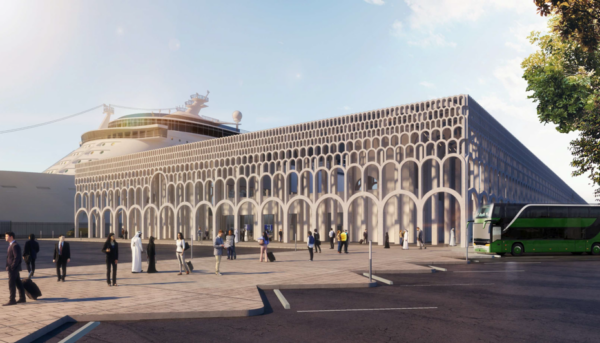 Could you share some key forecasts in terms of growth of the cruise sector?
Between 2016 and 2020, we saw steady growth in the number of ships, peaking at 46 transit calls in 2019/20, with a total of 208,000 cruise passengers. The events of the global pandemic slowed growth, and we are currently witnessing a revival in our figures as the global industry recovers.
This year saw an exciting first for cruises in Qatar, as one of the mega cruise ships hosting football fans was inaugurated just days before the beginning of the FIFA World Cup Qatar 2022TM. It will then go on its maiden voyage from Doha (homeport), circling the Arabian Gulf on 7-night itineraries through to the end of March 2023.
Looking forward, we expect more than a 100% increase in cruise calls over the coming two seasons, which will boost the number of passengers and visitor figures to Qatar, overall. The cruise season will start on January 15, 2023, shortly after the conclusion of the FIFA World Cup Qatar 2022TM. 
How does Doha Port compete on a global scale with the many impressive ports that can be found around the world?
The Port will be home to the Grand Cruise Terminal, a pioneering infrastructure that will support the expected growth in the number of cruise lines coming through Qatar, including MSC Cruises & TUI Mein Schiff. The terminal's stunning design has already garnered it the title of one of the world's eight most beautiful ports by Forbes. With its strategic location in the heart of the capital, two berths capable of handling up to 12,000 passengers a day, an art gallery, an aquarium, and a wide range of services, cruise passengers can look forward to an exciting experience from the moment they dock in Doha.
In addition, Doha Port is undergoing significant developments which will transform it into a world-class attraction and a year-long destination for events and performances. Located at the newly renovated Doha Port will be the Mina District, a prominent tourist attraction offering a myriad of world-class services from hotels, to retail shops, restaurants, cafes, and walking paths for those who wish to go for a stroll while enjoying the fresh breeze and magnificent views of Doha's skyline.
Doha Port has the unique advantage of allowing cruise passengers to quickly jump into their sightseeing activities, with some of Doha's key landmarks only a short walk away. For instance, the Museum of Islamic Art (MIA), designed by I M Pei, is a work of art in itself and located within close proximity. In addition to the incredible collections found inside the museum, visitors can rest at the adjacent MIA park and take in the incredible views of the city's skyline. For a look at Qatar's rich history and culture, cruise passengers can traverse the Doha Corniche and head to the National Museum of Qatar. The striking architecture is hard to miss.
To further strengthen Qatar's position as a leading cruise destination, three MSC ships (MSC Poesia, MSC Opera, and MSC Europa) docked at the new terminal in Doha Port during the FIFA World Cup Qatar 2022TM, offering fans a unique accommodation option that is close to some of Qatar's key landmarks.
Qatar also sees new cruise lines operating from Doha in 2023. Could you give us a sneak peek into one of them, Emerald Cruises' Emerald Azzurra cruise that will sail next January?
Emerald Azzurra will offer a seven-night, eight-day itinerary from Doha, with stops at Sir Bani Yas Island in Abu Dhabi; Khasab in Oman; Fujairah in the UAE, Zighy Bay in Oman, and Dubai. The superyacht, Emerald Azzurra, can accommodate 100 guests, having an impressive 110 meters in length. Guests can enjoy a Sky Bar, observation deck and lounge, and wellness area, while the infinity pool and marina platform will offer a host of leisure equipment including sea bobs and paddleboards. This will provide an excellent opportunity for passengers to experience the region holistically and gain insight into a part of the world they may never have visited before.
What sort of passengers will be attracted to Emerald Cruises?
Our cruise passengers come from across the globe. In the first three months of the current cruise season, the top nationalities to arrive at Doha Port have been nationals from Belgium, Brazil, France, India, Italy, Germany, Spain, and the United Kingdom. We are seeing increased interest in cruises from the GCC and we expect this to increase with Emerald Cruises.
Glossary of cruise terms
Regular Cruise Call: Considered as transit cruise visits where the ship arrives and departs from the port on the same day
Overnight Stay: Cruise ship that stays for one or two nights in the port.
Maidan Call: Cruise ship makes its first visit to the destination, and it is being received by officials from various government stakeholders as a kind of welcome.
Turnaround Call: Cruise visit where a group of passengers disembarks in Doha, and others embark to start their journey.
Homeporting: The port where a cruise ship starts and ends its itinerary.
Exclusives