For over 7,000 years, Ras Al Khaimah (RAK) has continuously been inhabited by humans, making it one of the most unique regions in the world. Its diverse topography is home to some of the most desirable beaches, lush mangrove trees, and mystical desert dunes, as well as the UAE's highest peak, the mighty Jebel Jais standing at 1,934 meters above sea level. The emirate also caters to the discerning luxury traveler who's looking for some of the best retreats in the UAE. 
During the most recent Global Citizen forum, I had the opportunity to speak with His Excellency Raki Phillips, CEO of the Ras Al Khaimah Tourism Development Authority (RAKTDA). Phillips took over the top tourism job back in 2019 and has since been developing a seamless holiday infrastructure in addition to managing Ras Al Khaimah's sustainable tourism strategy and initiatives.
What initiated Ras Al Khaimah hosting the Global Citizen Forum and what does it mean for the Emirate?
When we looked at the Global Citizen Forum last year, we were approached by the team and I had attended previous Global Citizen Forums and absolutely loved the conversations they're having, the guest list that they bring, and really how they look at creating a better future for humanity. As grand as that may sound, they really put a lot of emphasis on this with the types of thought leaders they invite, and the activities that they put in place. It's also a great way for us to showcase the destination. We hosted it last year here in Ras Al Khaimah. It was such a stellar success that we signed them up for three more years.
How would you describe Ras Al Khaimah?
Ras Al Khaimah is the nature emirate. We're 45 minutes outside of Dubai International Airport and highly accessible. When you arrive here, you get three stunning topographies: the highest mountain in the UAE with Jebel Jais, 64 kilometers of white sand beach, and then our beautiful desert. It also has a cultural element to it. It really is a place where you can relax, enjoy, and even have a little bit of adventure on the longest zip line in the world, along with many of the other attractions that we offer.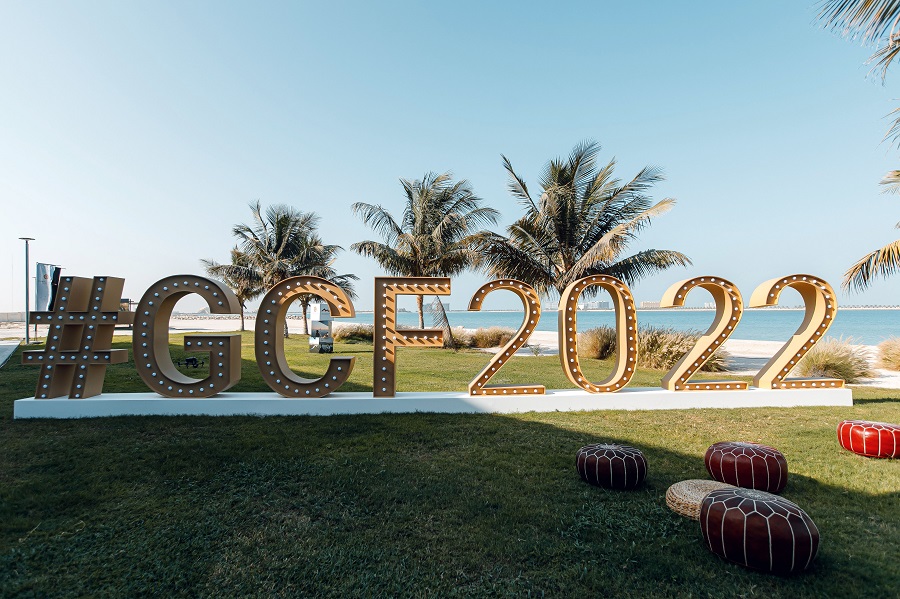 An exciting new resort has been announced. What sort of new travelers do you expect to come to the emirate?
Earlier this year, Wynn announced an integrated resort, a multibillion-dollar investment into the Emirate, which is the largest FTI (fast track initiative) that this emirate has experienced. It is a driver of tourism. It'll be a seismic shift in the way things will be experienced; it's experiential. 
An integrated resort like Wynn does this in a unique way, having had tremendous experience globally as a hotel operator. But the attractions that they bring, the shows, the restaurants, are true drivers for tourism and a new way of doing tourism in the emirate. We're very excited about it.
Could you elaborate on the sustainable tourism strategy and some of the key initiatives? 
We took a pledge last year to be the first certified sustainable destination in the region and our focus wasn't just a buzzword. It was really to see how government and corporations, businesses, and private businesses can work together to ensure that we meet the 17 Sustainable Development Goals that the United Nations World Tourism Organization (UNWTO) has put together. 
For us, those are things that we've done. We partnered with EarthCheck, which is a great global operator that has helped put us into a pathway where in the next year we achieve our plan. Sustainability, it's not just environmental sustainability. It's economic and cultural sustainability. Of course, the environment is a key factor in that.