The role of fintech in Middle East economies is significant and transformative. Fintech encompasses a wide range of technological innovations that are transforming the financial services industry.
It uses cutting-edge technology, such as mobile applications, artificial intelligence, and blockchain, to enhance and revolutionize the delivery of financial services.
Fintech in Middle East economies
The role of fintech in the Middle East's financial industry has been instrumental in its emergence as a vital sector. According to forecasts, global fintech revenue is projected to reach $188 bn by 2024, with the region becoming a fintech innovation hotspot.
In addition, the surge of fintech startups signifies a shift in the financial landscape and prompts traditional institutions to adapt and collaborate. This trend is particularly notable in the Gulf Cooperation Council (GCC) countries, which have moved decisively into fintech.
From just one fintech hub in 2018, the GCC now has several, making its mark on the global fintech map. These include:
Abu Dhabi Global Market (ADGM)
Bahrain FinTech Bay
Fintech Saudi
the FinTech Hive at the Dubai International Financial Centre (DIFC).
Moreover, the growth of GCC fintech hubs reflects the expansion in the Middle East and North Africa (MENA) and the region's strong appetite for digital solutions.
Transformational role of fintech
Fintech has played a significant role in transforming the economies of the Middle East, bringing about various positive changes.
Financial inclusion
Fintech has played a significant role in expanding access to financial services. This has been particularly beneficial in promoting financial inclusion for underserved populations in the region.
Financial inclusion, which aligns with seven of the 17 Sustainable Development Goals, is promoted by providing formal financial services through fintech. The World Bank recognizes the importance of financial inclusion in reducing extreme poverty and fostering shared prosperity in the Middle East.
Moreover, fintech has bridged the gap between traditional banking services and the unbanked or underbanked populations in Middle East economies. Innovative digital solutions have made it easier for people in the region to access financial services, save money, and access credit facilities.
Digital payments
The advent of fintech has improved digital payments, offering greater efficiency and convenience. For example, mobile wallets and digital banking platforms enable seamless transactions, reducing cash usage and promoting a more digitized and secure financial ecosystem.
The digital payments market size in MENA is expected to grow from $204.17 bn in 2023 to $343.27 bn by 2028. This forecast considers the widespread use of smartphones, social interactions, and enablement programs in the region.
According to recent surveys, 19 percent of consumers in MENA have used less cash in the past twelve months. Furthermore, 64 percent of consumers have increased their use of at least one emerging digital payment option.
This includes fintech apps, SMS payments, instant payment services, and more.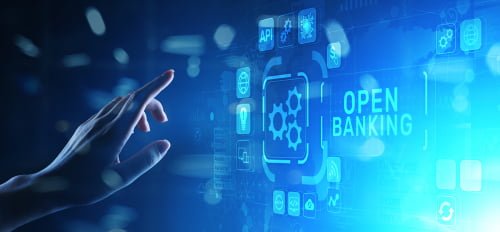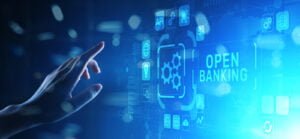 Support for small businesses
The role of fintech in the Middle East is also pivotal in supporting small- and medium-sized enterprises (SMEs). It has facilitated access to alternative capital sources through crowdfunding platforms and peer-to-peer lending. This has proven valuable for SMEs, offering necessary financial support and growth opportunities.
Moreover, fintech has revolutionized financial processes and services for SMEs in the region. Accounting software, digital invoicing, and seamless integration with banking systems are now enabling entrepreneurs and small business owners to manage their finances more efficiently.
Blockchain technology
The application of blockchain technology in fintech has brought enhanced security and transparency to financial transactions. In addition, it has enabled the immutability and traceability of transactions, reducing the risk of fraudulent activities.
DIFC, for instance, is spearheading a blockchain environment for innovative companies. With over 60 percent of the GCC's fintech and innovation companies, it links banks with innovators and brings public and private stakeholders together.
Meanwhile, Dubai stakeholders from various industries are making concrete progress towards the Emirate becoming the world's capital of blockchain development.
Read: MENA fintech revenues could amount to $4.5 bn by 2025
Challenges and considerations
Regulatory framework and policy implications
One of the key challenges to the adoption of fintech is establishing an appropriate regulatory framework.
It is crucial to strike a balance between promoting innovation and safeguarding consumer protection and privacy. Regulators must ensure that fintech companies operate within legal boundaries while allowing them the flexibility to drive technological advancements.
Cybersecurity and data privacy concerns
Given the role of fintech in the financial sector, cybersecurity and data privacy are major concerns in the Middle East.
Implementing robust security measures is essential to protect against cyber threats and maintain the integrity of financial transactions. Furthermore, they must comply with data privacy regulations and implement stringent measures to safeguard sensitive information.
Talent concerns
According to a study, if the GCC region reaches the level of the most advanced digital economies, it could potentially generate an additional 600,000 technology jobs.
However, this growth would put immense pressure on the already limited pool of talent if there was no sustained development of in-country talent. To address this challenge, it is necessary for the GCC countries to focus on developing and nurturing local talent in the fintech sector.
Looking ahead
The role of fintech in transforming Middle East economies cannot be overlooked. It has disrupted traditional financial models and opened up new opportunities for growth and innovation, driving the region forward into a new era of finance.
For more technology stories, click here.