August 10, 2022 11:15 am
Saudi, Qatar open Salwa crossing to accommodate World Cup fans
Protocols for entry of football fans to be proposed during sporting event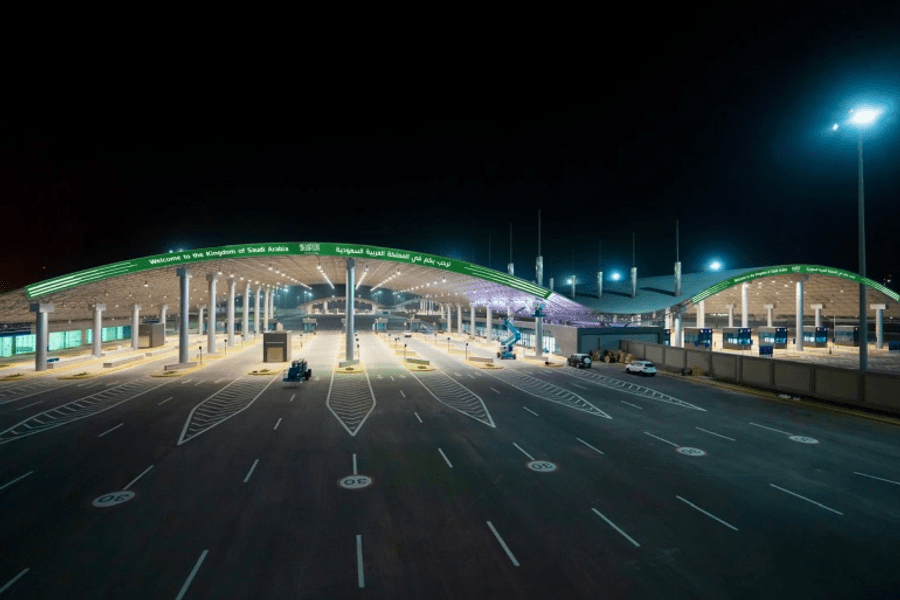 Salwa border crossing
The new Salwa border crossing between Qatar and Saudi Arabia has been officially opened after its capacity was increased roughly sixfold.
The Salwa port is one of Saudi's most important border crossings, and it sees the exchange of goods and people between Qatar and Saudi Arabia, especially with the FIFA World Cup in Qatar next November. During the World Cup in Qatar, the Salwa land port will also be an important link for travelers from all over the world.
According to Saudi media, mechanisms, and protocols for the entry of football fans from various countries, ranging from Saudi to Qatar, will be proposed during the World Cup.
The actual operation of the passenger section began on Monday at the Salwa port, Qatar's only land port, as the port's capacity will reach more than 12,000 vehicles on arrival and approximately 13,000 vehicles on departure, whereas the old port could only accommodate 3,000 vehicles, implying that the capacity is six times greater than before.
The Salwa port is 5.5 kilometers west of the Qatar border and 1.3 kilometers west of the city of Salwa. It is the only land port connecting Saudi and Qatar. It is 460 kilometers from Riyadh, Saudi's capital, and 90 kilometers from Doha, Qatar's capital. 
It is estimated that over 350 thousand trucks carrying thousands of tons of goods pass through it on both sides each year, with over 1.3 million vehicles crossing it.
Exclusives