The COVID-19 pandemic has significantly boosted the growth of e-commerce, resulting in a projected $5.7 trillion in sales for 2022. While convenience is a significant factor driving this success, physical events remain a crucial element in understanding the trends governing the sector, as well as connecting leaders and stakeholders towards win-win pathways for growth. Among these events, Seamless is the largest, covering the changing landscape of digital commerce.  
In a recent conversation with Joseph Ridley, General Manager of Seamless Middle East, Economy Middle East delved into the vital role that big events play in promoting digital businesses' growth.  
What inspired you to start Seamless?
Ultimately the vision for Seamless has always been to create one of the largest global events that brings together banks and financial service providers, government, merchants, and retailers of all sizes, in order to help them with their digital transformation journeys and to better serve SMEs, consumers, and citizens.   
Read: Digital shopping takes hold in Kuwait with e-commerce surge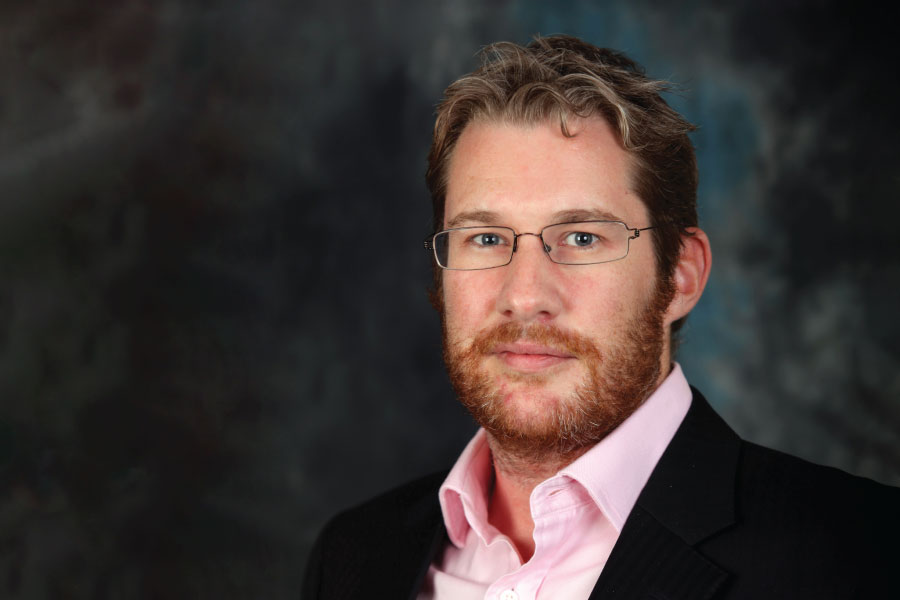 How has the event evolved over the years, and what changes have you seen in the digital commerce industry during this time?
Twenty-three years ago, 300 individuals came together at the Al Bustan Rotana Hotel in Dubai to discuss the impact of debit and credit cards on the banking industry. 
As of today, the 23rd edition of Seamless Middle East draws over 20,000 attendees from around the world, marking a significant increase from previous years. The event focuses on the payments, banking, fintech, retail, and e-commerce sectors and aims to address pressing issues such as the development of cashless economies and the role of emerging financial technologies in driving financial inclusion and literacy. 
The audience has evolved significantly in recent years, with the emergence of new job titles and departments focused on new technologies. This is driven by traditional institutions' desire to understand and embrace digital change and meet new customer expectations. Additionally, thousands of new market entrants, including fintechs and start-ups, are disrupting traditional business models.  
In 2015, our global e-commerce and retail technology brands were integrated into the event, and we have consistently invested in bringing global thought leaders, practitioners, and solution providers to the region to drive e-commerce forward. The COVID-19 pandemic has accelerated the growth of e-commerce, providing a solid foundation for us to expand on as we focus on developing the home delivery, last-mile, logistics, and digital marketing profiles of the event. These areas of interest are experiencing remarkable growth rates.  
What are the most significant challenges facing the digital commerce industry today?
Digitalizing and educating the 23 million SMEs and micro SMEs in the Middle East region is a monumental undertaking that requires continuous collaboration between the private and public sectors at the domestic and international levels to promote digital commerce growth.  
 As part of this effort, Seamless will provide businesses with the knowledge they need to measure and achieve ROI on their investments.  
How will tech like Web3.0, and generative AI disrupt e-commerce?
We still have much to explore in regards to the full potential of Web 3.0 and Generative AI. The impact of these technologies on digital commerce in the Middle East is yet to be fully understood, and the challenge lies in identifying the best ways to leverage them to create commercial opportunities.    
How do you select the exhibitors and speakers for Seamless?
Our exhibitors and sponsors include the world's foremost leaders in payments, fintech, identity, retail, e-commerce, home delivery, and digital marketing. We receive significant demand for exhibition space from top global companies seeking to establish a foothold in the Middle East or maintain their position in this highly competitive market. 
Similarly, our team is dedicated to researching market trends and identifying industry leaders who can help drive crucial conversations forward. We ensure that these thought leaders speak at our event to provide valuable insights and perspectives.  
What role do you see Seamless playing in shaping the future of digital commerce?
Unlike other tech events, we focus on enabling digital commerce, and making Seamless the biggest meeting place for the Middle East's digital commerce market. There is no better opportunity to discover the latest tech while networking with the leaders driving this industry forward than on our exhibition floor.    
What advice do you have for entrepreneurs and businesses looking to succeed in the digital commerce industry?
Fortunately, there is an abundance of content available to assist small businesses in succeeding in the challenging Middle East market. Our Start-up Stories talks offer insights from individuals who have undergone this process, while E-Commerce University provides actionable advice and valuable lessons in educational classes. Our Launch Pad showcases the latest technology demonstrations, and the Start-up Village displays the hottest new companies in the region for you to browse. 
 

What are your future plans for Seamless, and how do you see the event evolving in the next few years?

 

By 2024, we plan to double the size of our exhibition floor space to meet the high demand from both local and international exhibitors looking to expand their businesses across the region. Our aim is for Seamless Middle East to become the premier global digital commerce event connecting East and West, leveraging Dubai and the United Arab Emirates' strategic location. 

We are also pleased to announce the expansion of our newest profiles, "Seamless Home Delivery" and "Seamless Digital Marketing," which are designed to help brands utilize new technologies to connect and engage with their customers. 

Globally, Seamless runs events in North Africa (Egypt), Asia (Singapore), Saudi Arabia, Africa (South Africa) and, new for 2023, Europe (Germany). We see enormous potential for growth in all of these markets, and the upcoming launch in Berlin will bring together the European payments and commerce market in October 2023. 

for more on commerce activities, click here,