October 14, 2022 9:35 am
Thriving under the sun: Shams home to future creativity
Sharjah Media City targets talented individuals in media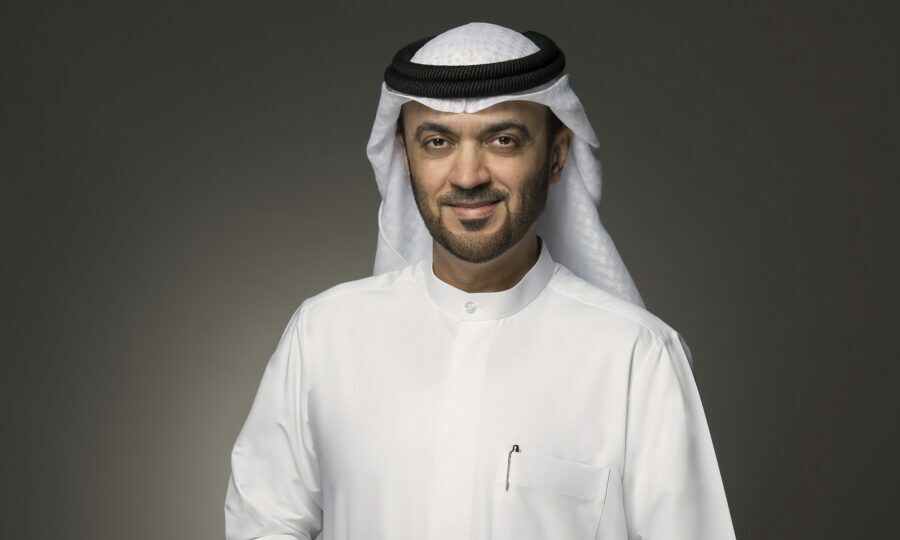 H.E. Dr. Khalid Omar Al Midfa, Chairman of Sharjah Media City (Shams)
Following the recent fifth anniversary of Sharjah Media City (Shams) and the inauguration of a new, state-of-the-art Business Centre for registered companies, in line with its commitment to support business and encourage creativity, Economy Middle East interviewed H.E. Dr. Khalid Omar Al Midfa, Chairman of Sharjah Media City (Shams).
1- How do you intend to become a major contributor to the country's future at the level of governance? What steps has Shams taken to become a catalyst for creative businesses to grow and thrive?
Sharjah Media City (Shams) has maintained the same ambitious vision since the beginning – we strive to empower the emirate's media sector and to help its business community grow.
We are working to develop an innovation-led system, designed to empower people in the creative industries through meaningful media content in line with Sharjah's strategy to spearhead progress, enhance the community's well-being, and boost the emirate's economic performance, diversity, and competitiveness.
We are encouraging game-changing ideas and creating opportunities for innovators and creators to transform their visions into concrete and viable media projects with a meaningful message.
With a 2 million sqm area up for development, Shams is home to a dynamic, technologically advanced community of businesses involved in everything from media to real estate and e-commerce.
Shams aims to ensure members, companies, startups, and innovators can all thrive, as well as for investors to back successful ventures. We offer a host of benefits, including 100 percent ownership for foreign investors, a suite of integrated business development solutions, a range of commercial activities, and flexible regulations to switch between these activities.
The Business Centre consists of three buildings housing a physical incubator for entrepreneurship, innovation and smart projects. The 6,200 sqm project offers 3,400 sqm of leasable office space, including offices, conference rooms, customer service offices, a restaurant, a gymnasium, and more.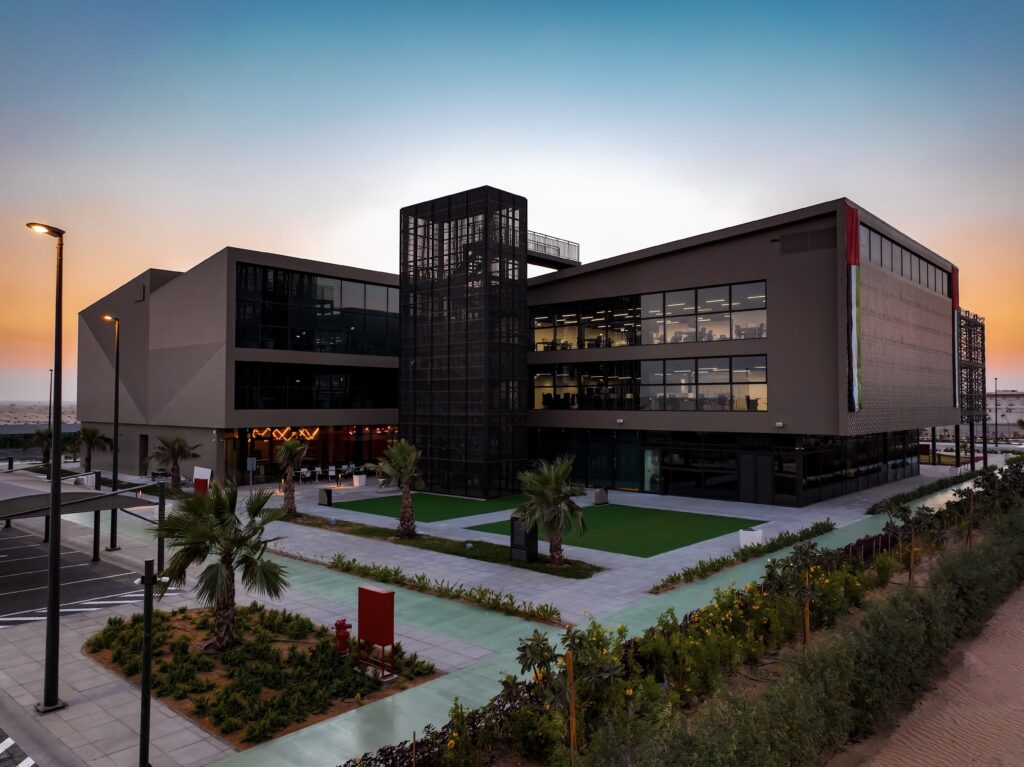 2- What is the role of Shams in supporting young people to contribute to the process of preparing for the next 50 in the UAE and Sharjah in particular? And how does Shams seek to ensure the inclusion of women in this field?
Young people are the beacon of hope. Shams communicates with youth to be part of a two-way media development approach – to be creative and professional media professionals, and secondly to transform that creativity into thriving businesses that boost the economy and diversification.
Shams targets talented individuals in the media field with efforts and initiatives that provide them with new opportunities to transform their ideas into inspiring media projects and businesses.
During 2021 and 2022, Shams held 70 workshops attended by 1,834 participants from youth groups. Topics included design, social media, marketing, script writing, radio and television presentation, social media content, speaking on camera, building a media plan, media risk management, socializing, photography, music, and media production. The workshops were held in partnership with several associations in Sharjah and the UAE.
In this day and age, our youth is particularly interested in gaming. To capitalize on these interests, a total of four online tournaments with 1,000 players were organized through this cooperation which received more than 150,000 views and follow-ups.
To further empower our youth, Shams launched the innovative "Ghaya" package specifically for young entrepreneurs, students, and graduates who graduated less than a year ago. The package offers licenses at a heavily subsidized rate to enable them to discover their potential in the world of unlimited creativity.
Shams also believes in empowering young women to pursue their entrepreneurial dreams. Thus, we launched a special package targeted toward women who aim to venture into their entrepreneurial journey. Since the launch of our "womenpreneur" package, we have a substantial number of companies in Shams owned solely by women entrepreneurs that continues to grow exponentially over the years.
3- In your opinion, what is the importance of building a governmental communication system for any country? How can you contribute to its development?
Building a governmental communication system is essential to every country. It aims to raise the level of coordination and enhance communication between government entities, in addition to supporting the country's strategic vision by establishing transparency in government sector practices and enhancing government excellence in the field of communication.
At Shams, we are contributing to the development of governmental communication systems by following international best practices, keeping abreast of the most prominent developments in this field, and using modern media channels to ensure messages reach our target audience.
4- What is your assessment of the importance of the International Government Communication Forum and the Sharjah Government Communication Award, locally and abroad?
The International Government Communication Forum is an important annual initiative in the UAE that connects international experts in the field of government communication. The forum impacted government communication significantly through its unique platform regionally. Shams has been keen to participate in the forum annually to benefit from the latest practices and policies presented.
The award is a great competition between participating parties, and it reflects their keenness to adopt the best practices and innovations to develop their government communication system. It is also a great opportunity to show the extent of the development that the various bodies and entities have reached to build an effective government communication system.
Over the years, the award has succeeded in highlighting landmark experiences in the field for others to benefit from. On a global scale, the award will be an opportunity to enhance the image of Sharjah and the UAE and highlight the outstanding achievements made in the field of government communication.
Exclusives