December 1, 2022 5:37 pm
Sheikh Mohammed: UAE to continue implementing projects in all fields
Under the leadership of Sheikh Mohammed bin Zayed Al Nahyan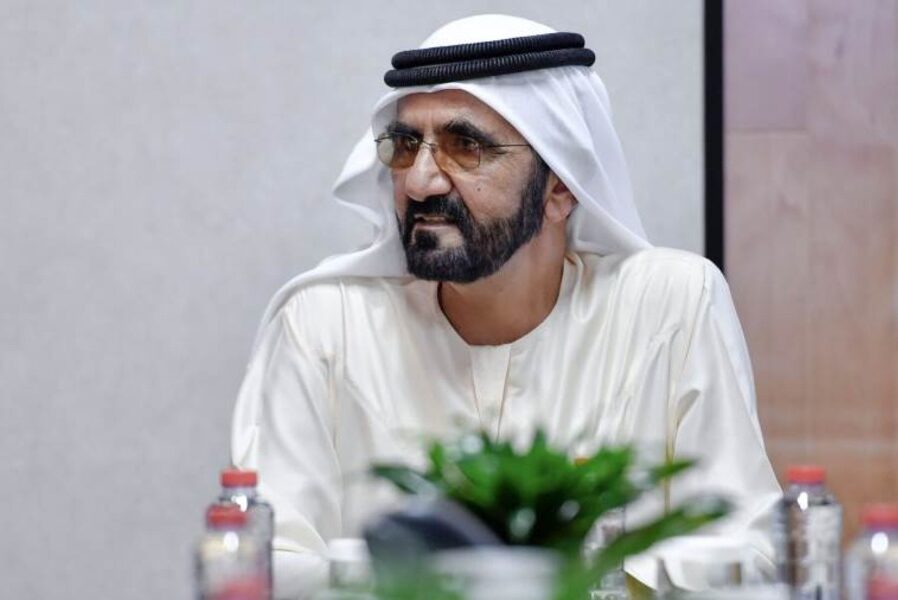 Sheikh Mohammed bin Rashid Al Maktoum, Vice President, Prime Minister, and Ruler of Dubai (Photo credit: WAM)
On the occasion of the UAE 51st National Day, Sheikh Mohammed bin Rashid Al Maktoum, Vice President, Prime Minister, and Ruler of Dubai, said that the UAE will continue to implement the strategies, plans, policies, and projects established in all fields of development under the leadership of Sheikh Mohammed bin Zayed Al Nahyan, President of the State, promising new successes and achievements in the year. The first of fifty of the second fifty.
Read more: UAE 51st National Day: Prominent personalities extend congratulations
"Tomorrow, the beginning of a new federal year that we will receive with confidence, optimism, ambition, and determination to arrive at new achievements and successes, stressing that our Emirati model has recorded a new page in its strength and effectiveness. Its institutions, the merit of its legislation, and the depth and strength of communication between its generations."
Additionally, Sheikh Mohammed bin Rashid Al Maktoum affirmed that the UAE is closely following global changes, monitoring their developments, and dealing with their effects in a way that enhances UAE security, stability, and sustaining development, "relying on ourselves, clinging to our principles and constants, and interacting with our Gulf and Arab partnerships and our network of international relations and friendships, believing that The only way for humanity to overcome the major dilemmas it faces lies in joint action, cooperation, giving priority to sound means, renunciation of violence, combating hatred, acceptance of the other, and respect for his choices, culture, and values."
"This year, our performance in the face of the Corona pandemic was crowned with success witnessed by everyone near and far. While the world was struggling to recover from the effects of the pandemic, our country was the most efficient and fastest in overcoming these effects, and the most balanced between human health and its economic interests, which was reflected in the indicators of the country's development and competitiveness, as our country achieved first place in the world in 156 indicators compared to 121 indicators before the pandemic, and achieved 432 ranks within the top ten compared to 314 before the pandemic," Sheikh Mohammed Al Maktoum added.
Exclusives