March 1, 2023 8:40 am
Solid start to 2023 for Dubai and Riyadh real estate
A near-term slowdown is very unlikely in city's residential segment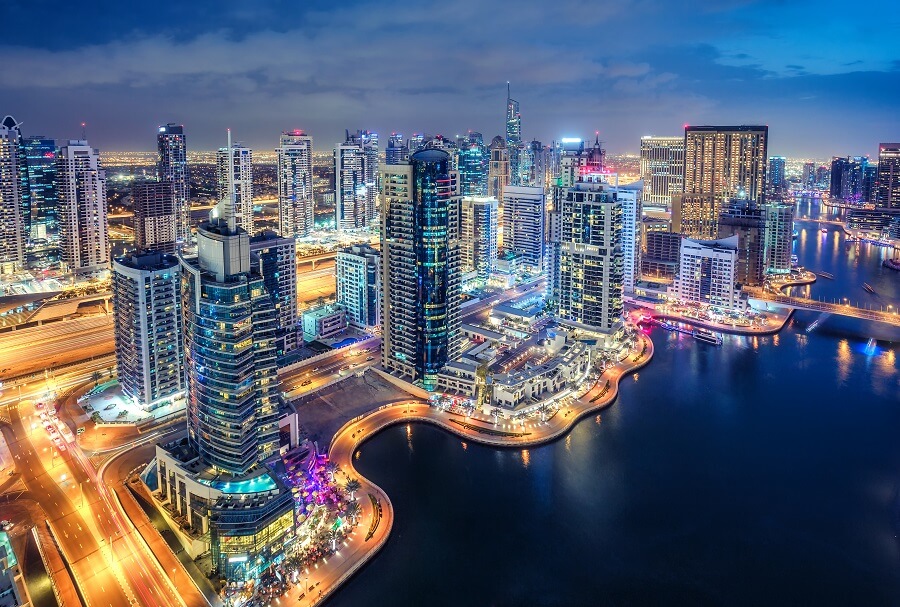 Dubai
 The Dubai and Riyadh real estate markets have had a promising start to the first quarter of 2023. These cities are already real estate hotspots in the GCC, and there is even more positive sentiment surrounding their growth prospects for this year.
Oliver Morgan, partner and head of development in Deloitte Middle East's real estate team, said 2022 was "a prosperous year for residential investors who had a tough time looking back at more recent trends in Dubai."
"In Saudi Arabia, there continues to be excess demand across all residential sectors with more volume housebuilders competing for market share and to differentiate their product," he added.
Dubai real estate snapshot
Dubai's effective handling of COVID-19 has positioned the city as a secure destination for both business and residential living. Recent reforms to visa frameworks have given Dubai an edge over other regional and global business hubs.
Due to the positive market sentiment, the residential property segment in Dubai is expected to remain stable, according to a local real estate professional. "There are always concerns about the longevity of Dubai's property-demand appetite. But it's highly unlikely that premium stock prices will drop anytime soon."
The upbeat market sentiment is visible on the ground in Dubai. Footfall in commercial districts such as Dubai Media City and DIFC is growing, and the rising trajectory of luxury real estate homes shows no signs of slowing down.
Read: Reforms to help grow Bahrain real estate market in 2023
The average price of residential property in Dubai increased by approximately 12 percent between Q3 2021 and 2022, reaching $327.5 (AED1,203) per sq. ft. During the same period, average rents grew by 19 percent to $19.9 (AED73) per sq. ft.
To meet the increasing demand from ultra-high-net-worth individuals (UHNWIs), developers are investing in the construction of luxury homes in Dubai amid a "drought" of such residences.
"There are some supply chain issues to manage due to the impact of the Ukraine war on the construction sector," a contract specialist at a Dubai construction company told Economy Middle East. "But developers like Emaar and Select Group have awarded major contracts in recent months. Generally, there is a recognition that there is significant investor demand for high-quality projects."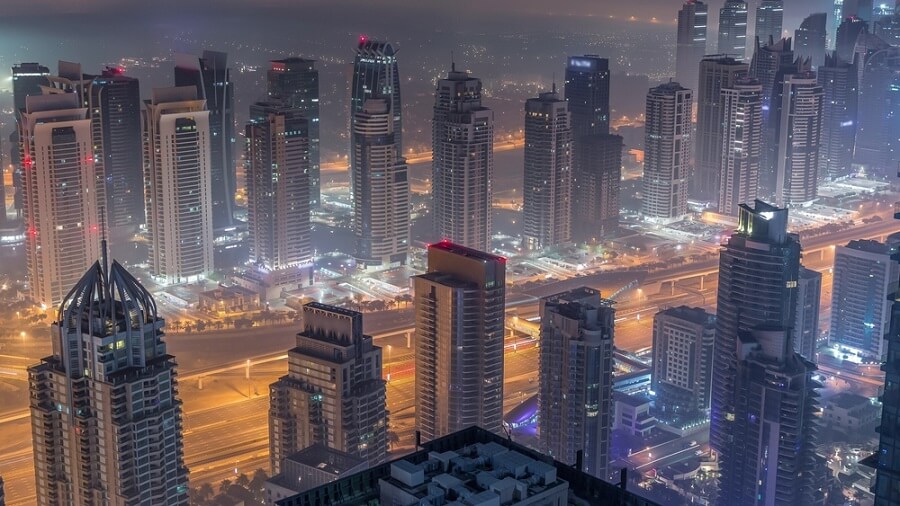 Hospitality growth
According to Deloitte's ninth annual Middle East Real Estate Predictions 2023 report, the tourism industries in Dubai and Riyadh are poised for significant growth. The report states that the post-COVID-19 recovery of the tourism industry by the end of 2022 will be a major contributing factor to this growth.
Dubai's hospitality segment, in particular, is expected to benefit from the recovery, with hotels experiencing a YoY increase of 37 percent in average daily rates (ADR) to $174.5 (AED641) as of September 2022. This figure is higher than the majority of regional and international markets, further strengthening Dubai's position as a key player in the global tourism industry.
Riyadh's hospitality segment has also seen impressive growth, with a YoY increase of 23.4 percent in ADR to $169 (SR635) in the year to September 2022. Despite a lower ADR than Dubai, Riyadh's occupancy rate averaged 58 percent throughout the year, suggesting that the city is also on the path to recovery and growth in the tourism industry.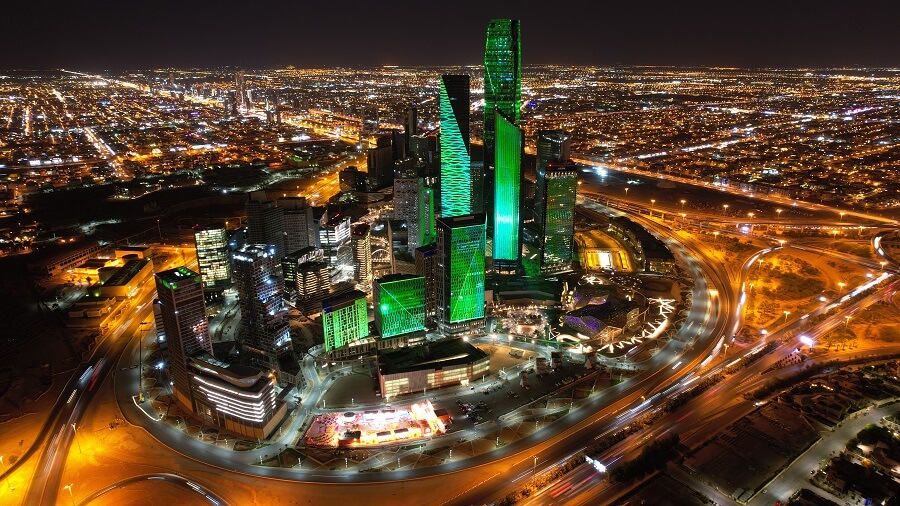 Riyadh real estate snapshot
A number of factors are coming together to fuel growth in both the commercial and residential real estate markets in Riyadh. Demand for Grade A stock is increasing, with government initiatives such as Programme HQ playing a part. Deloitte data reveals that office rents in the Saudi capital hit $390.5 (SR1,465) per sqm in Q3 2022, with YoY growth of 3 percent.
Increased commercial activity in Riyadh is encouraging people to relocate to the city, creating more demand for homes. According to Deloitte, Riyadh North has seen the most growth in terms of both residential and work relocations between 2021 and 2022.
The residential sector across Saudi Arabia experienced growth in both sales and rental rates last year, with double-digit growth noted in Riyadh, where villas remain the preferred housing option for Saudi nationals. Price and rent values for residential properties rose by 6-22 percent in 2022. Villa and apartment prices saw YoY growth of 16 percent and 22 percent respectively in Q3 2022, with rents for both asset types increasing by 6 percent during this period.
"Development activity for Vision 2030 is picking up not just in Riyadh, but across Saudi Arabia in general, too," a Riyadh-based construction professional told Economy Middle East. "The government mandate for international firms to have Saudi HQs is attracting more people to the city. Rising demand for quality housing is also having an effect on property prices."
Dubai and Riyadh real estate: outlook
Expectations are high for continued strong performance in both Dubai's and Riyadh's real estate markets for the remainder of 2023. However, despite the otherwise optimistic markets, there is a note of caution regarding the impact of inflation. The possibility of consumers cutting back on discretionary spending as prices rise could present a challenge for segments such as retail and commercial in both cities.
Saudi Arabia's inflation rate rose to 3.4 percent in January 2023, largely driven by higher housing costs. According to GASTAT, rents increased by 7.7 percent during the month, reflecting a significant 19.3 percent hike in apartment rents. Despite this, from both on-the-ground observations and a macroeconomic perspective, the outlook for the Dubai and Riyadh real estate markets remains broadly positive.
"Riyadh and Dubai continue to be attractive commercial markets as occupiers search for growth away from the Far East and Europe," Morgan said."Investment in infrastructure plus evolving retail and F&B offers are a social marketer's dream which continue to draw record levels of tourists to both locations."
For more on real estate, click here.
Exclusives