Looking to kickstart your startup journey in the UAE? Startup incubation in the UAE is a great way to get your startup off the ground and running.
This type of program serves as a catalyst, providing aspiring entrepreneurs with the necessary resources and network to transform their innovative ideas and early-stage enterprises into successful ventures.
In this article, we will explore the diverse range of startup incubation programs in the UAE, highlighting their unique features and benefits.
DIFC Fintech Hive focuses solely on fostering fintech innovation, providing startups with extensive support. They offer diverse programs, networking events, and a venture capital fund. This specialized platform enables fintech startups to flourish.
Additionally, it has three main programs specifically tailored for different types of startups and founders:
Fintech Accelerator Program

is designed for early-stage businesses ranging from pre-seed to seed stage.

Accelerate HER

is geared towards female-led startups within the financial services industry.

Fintech Scale Up Program

caters to Series A+ startups, supporting their growth and expansion.
Intelak is a reputable startup center in the UAE that specializes in the aviation, travel, and tourism industries. Their programs are backed by prominent companies such as Emirates, Microsoft, and Accenture.
Startups that join their incubator program have the opportunity to receive AED 50,000 in seed investment. On the other hand, the accelerator program does not guarantee any investment and has a duration of 8 weeks.
Read: Startups in Saudi and UAE thrive amid global slump
Located in Dubai, Faster Capital is a startup incubator and accelerator that offers two distinct programs for startups.
Idea to Product is an incubation program that supports founders in building their minimum viable product (MVP) and defining their monetization strategy. Meanwhile, Grow Your Startup is an accelerator program for scaling businesses.
Unlike other accelerators, Faster Capital offers customized investment options. They cover up to 50 percent of business development costs for founders to build an MVP or scale their business.
Sheraa, a prominent startup incubation hub in the UAE, offers a compelling 6-month equity-free program. Over the years, they have successfully supported 157 startups, enabling them to thrive and grow.
The startups that have emerged from Sheraa's support have collectively raised an impressive $141 mn in capital. Furthermore, these startups have generated a remarkable $198 mn in revenue, contributing to overall economic growth.
Additionally, Sheraa's efforts have led to the creation of over 1400 jobs, further bolstering the startup ecosystem and employment opportunities in the region.
Dtec is a comprehensive startup center that provides a range of services, including a coworking space, a startup accelerator program, and a VC fund.
One of Dtec's notable offerings is their own startup accelerator, SANDBOX. This program provides startups with valuable resources, such as over 100 hours of one-on-one mentorship.
On top of that, participating startups gain access to perks worth up to $150,000 from renowned companies like Stripe and Amazon. In addition, startups must agree to grant Dtec the opportunity to invest up to $50,000 in exchange for a 2.5 percent equity stake.
Flat 6 Labs is a startup accelerator program that operates in several locations throughout the Middle East. One of their programs is in Abu Dhabi, which is sector-agnostic and spans a period of 4 months.
In addition, it partnered with DisruptAD to provide seed investment opportunities ranging from $100,000 to $150,000 to participating startups.
Moreover, startups in the UAE have the potential to increase their participation in follow-on investments. These investments could provide them with additional capital ranging from $200,000 to $500,000.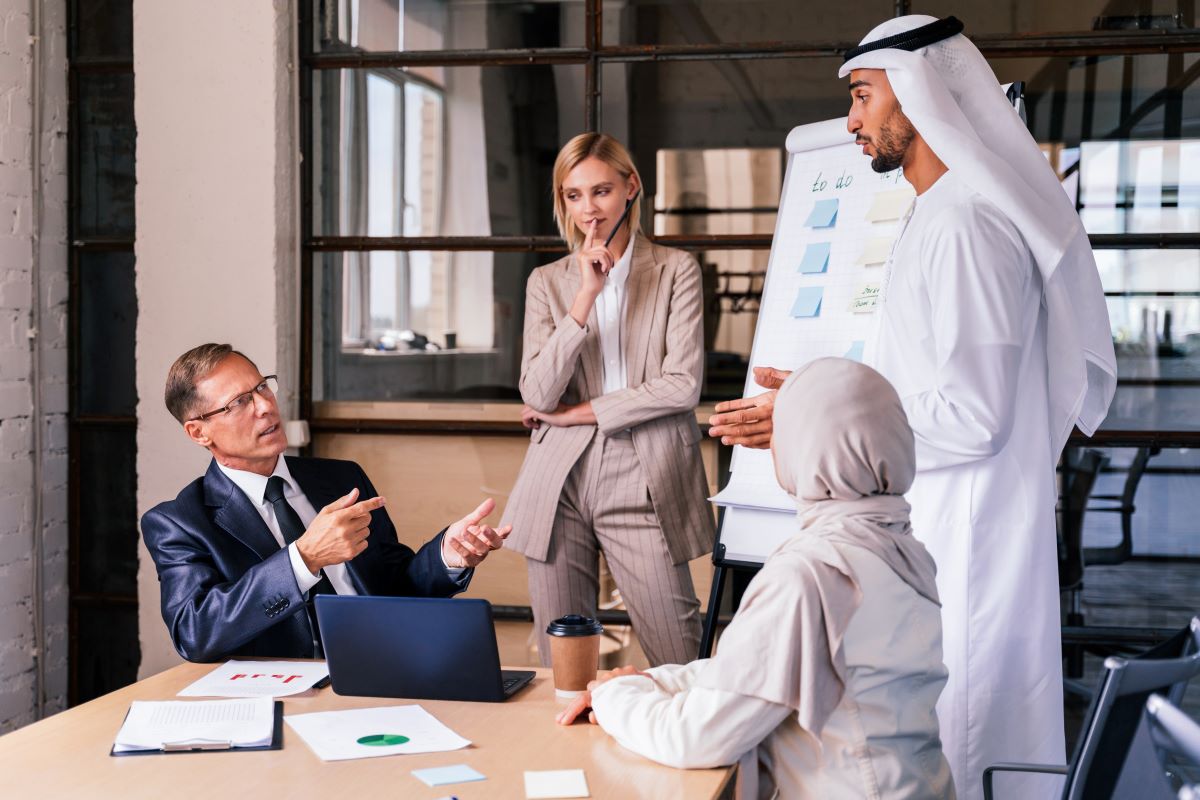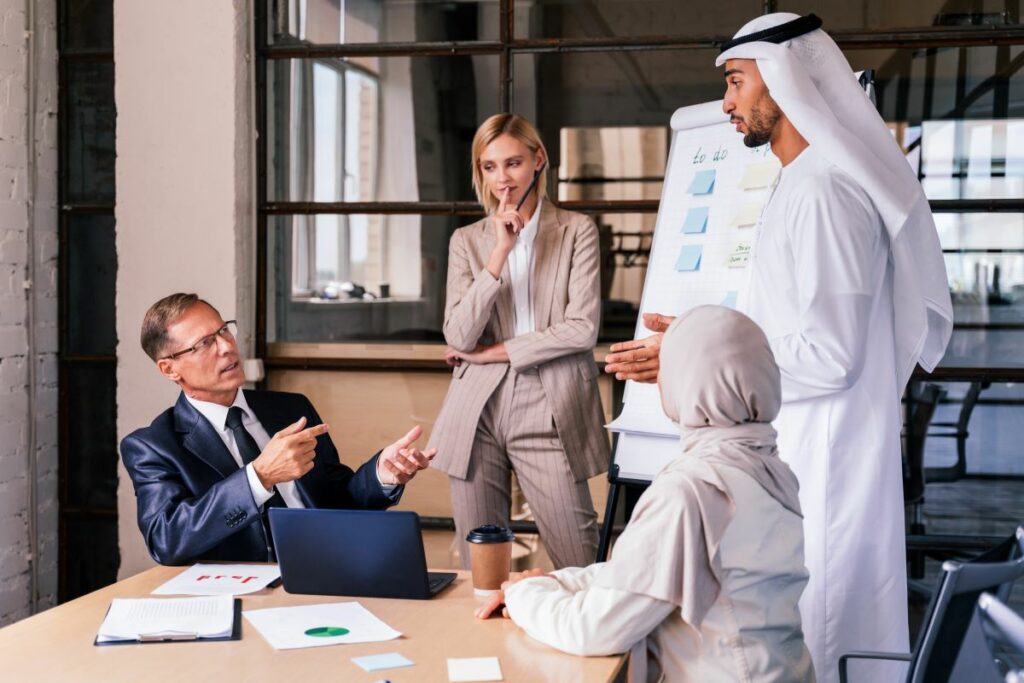 In5's dedication to startup incubation in the UAE contributes significantly to the growth and success of the startup ecosystem in the region. Their accelerator program provides startups with a range of resources including mentorship programs, among others.
Having accepted over 500 startups since its inception, In5 has played a crucial role in facilitating funding for these ventures.
Instead of running for a specific number of months, In5 accepts applications on a rolling basis. This means they provide support to startups until they reach the desired scale.
As a key player in startup incubation in the UAE, VentureSouq (VSQ) stands as a venture capital firm that offers funding and support to early-stage startups in the MENA region.
Operating on a global scale, VSQ manages thematic funds with a primary focus on FinTech and ClimateTech. Besides, VentureSouq takes a thesis-driven approach, serving as strategic partners to exceptional entrepreneurs.
Krypto Labs, a prominent startup incubator in the UAE, provides a comprehensive range of services, including their own startup accelerator program called The Bridge. Specifically designed for startups with an MVP in need of support to scale and grow, it offers a variety of benefits.
Participating startups can take advantage of up to $60,000 in perks from partner companies and a 4-month program that includes customized training and mentorship. In exchange for these valuable resources and opportunities, startups are required to give away 5 percent of their equity.
TURN8 stands out as a prominent player in startup incubation in the UAE, with its global venture capital fund and offices across Dubai, Denver, and San Francisco.
Also, it focuses on diverse industries, including:
HealthTech,

FinTech,

Transportation and Logistics,

SaaS,

Smart Cities,

Artificial Intelligence (AI), and 

Internet of Things (IoT).
Through its own incubator program, Venture Studio, TURN8 has incubated more than 100 startups across the US and UAE.
Final thoughts
The investment and commitment to startup incubation in the UAE continue to surge, positioning the country as a top destination for entrepreneurs and innovators worldwide. With continued support from startup incubation programs, there is no doubt that the UAE's startup ecosystem will continue to thrive and lead the way in the region.
For more stories on the economy, click here.