February 9, 2023 10:10 am
Success in business is creating the life that makes you happy 
Serial entrepreneur, Sara Al Madani: "Driven to try new things"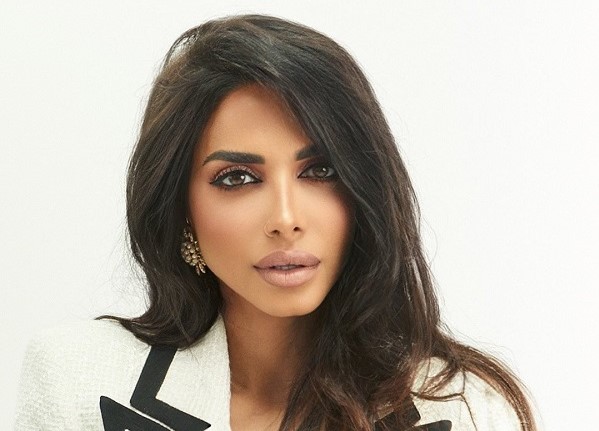 Sara Al Madani
One can say that serial entrepreneur Sara Al Madani, who today is running no less than nine enterprises, began blazing a business path at the age of 4, although she remembers none of it.
"My parents would recount the days when I was 4 years old. I would buy candy and resell it to my cousins who were too lazy to buy it themselves," Sara told Economy Middle East during an exclusive interview.
"I think some entrepreneurs are born that way. I'm 37 now, but I was 15 when I started my private enterprise journey at a time when access to social media wasn't there to motivate or inspire me," she added.
Sara had a contagious energy about her and I wondered where that was coming from.
Her mantra turned out to be simple: "I'm driven to try new things, and fail."
Read: Majority of UAE small businesses optimistic about growth in 2023
Youngest member at Sharjah Chamber of Commerce
Following a slew of businesses that she ran in the fields of fashion, hospitality, and wedding planning, Sara became the youngest board member in Sharjah's Chamber of Commerce, having been selected by his highness Sheikh Dr. Sultan bin Muhammad Al Qasimi, Supreme Council Member and Ruler of Sharjah.
"I was the youngest board member among 19 men, and only one other woman. I left in 2021, a total of seven years after I started working under this honorary title.
"Then the UAE Ministry of Economy followed where I became a board member in the SME Council, creating incubators and helping youth, or whoever had a dream, to make it come true," she said.
Sara describes her experience at the government level as "a beautiful journey" that allowed her to serve the country, create projects, learn, and travel the world.
"I went on exchange programs in New York and learned things that the private sector cannot teach me, like how governments operate, solve problems, and serve their communities," Sara explained.
Existing businesses, launching new ones
It took 20 years after Sara founded Rouge Couture, her first business, to realize that she didn't have a passion for fashion, and even though it was a cash cow she ultimately sold the business.
"I was brainwashed that a woman should be in female industries. I was not made to be a fashion designer. I was just good at it, doing fashion shows all over the world. We can be good at so many things, but it doesn't mean we have to pursue them," Sara advised.
"I sold the company because I knew that the time I was spending there, I could be spending it elsewhere, doing something I love, which led to me founding tech companies," she said.
Sara also exited a wedding events company as well as a restaurant business.
"I still have Social Fish, which is a marketing and social media consultancy, but I currently run nine companies. Most of them are in tech, with my biggest right now being HalaHi," Sara said.
HalaHi is an entertainment tech company offering personalized videos and exclusive merchandise from favorite celebrities.
"That's what I live and breathe for because I love what I do there. This is my purpose. I make people happy. I give fans something they can access," Sara said grinning.
"I love music, acting, and movies. They touch us all in different ways.  The business also allows me to donate to Smile Train, a nonprofit organization and charity providing corrective surgery for children worldwide with cleft lips and cleft palates."
Services and product lines
Sara now leads a wealth management company called "We Do Business," enlisting companies with an EBITDA of $2million-$4 million and taking them public, but through means other than IPOs.
"This company has experts in fields ranging from stock exchange listings, entrepreneurship, marketing, and more, and we globally manage a lot of wealth for many athletes and people in the entertainment industry. We've so far taken 28 companies public. I'm proud of that journey because you don't see a lot of women doing these things today," Sara reflected.
Sara has her eye on the tech sector because it feeds into her need to create and innovate.
"Web 3.0 is very important to me. Tech is my passion because it's where you can take something, whatever you dream of, and then you can turn it into a reality," she said.
"I launched an NFT line in HalaHi but that's a project that's still in the pipeline. I invested in a fun company called the Root Candle, made for private consumption by people with quirky personalities. So, that's something fun I'm doing," Sara added. "Now we are launching a water brand with the help of a scientist. We're mixing innovative ingredients that Kim Kardashian also uses in her products."
Managing time and people
Following many years in the fashion industry, Sara said she learned not to micromanage, because "it can kill you," and became more of a leader than a manager, trusting the people she worked with.
"I was then able to found and manage nine companies because I'm the CEO of only one. Time doesn't exist for me. Time is man-made so we can monitor things and organize life. And there's no life-work balance. It doesn't exist. You create the life that makes you happy."
What inspires Sara
Sara wants to create and become financially independent. She said that as soon as she understood that death was part of life, it went from being her biggest fear to her prime inspiration.
"Knowing I could be gone at any minute makes me want to go out there, try things, create, have fun, fail, and learn, and this is what inspires me. Every day I wake up and I'm like, 'I'm alive. I have a lot to do,'" she said.
"People also inspire me. Whether they are an underdog or a celebrity, it doesn't matter. I sit with random strangers who tell me their stories, and anyone who created something inspires me."
For more news on business, click here.
Exclusives