May 23, 2022 3:31 pm
Supply of wheat to Kuwait is safe
Wheat imported into Kuwait is noted for low moisture content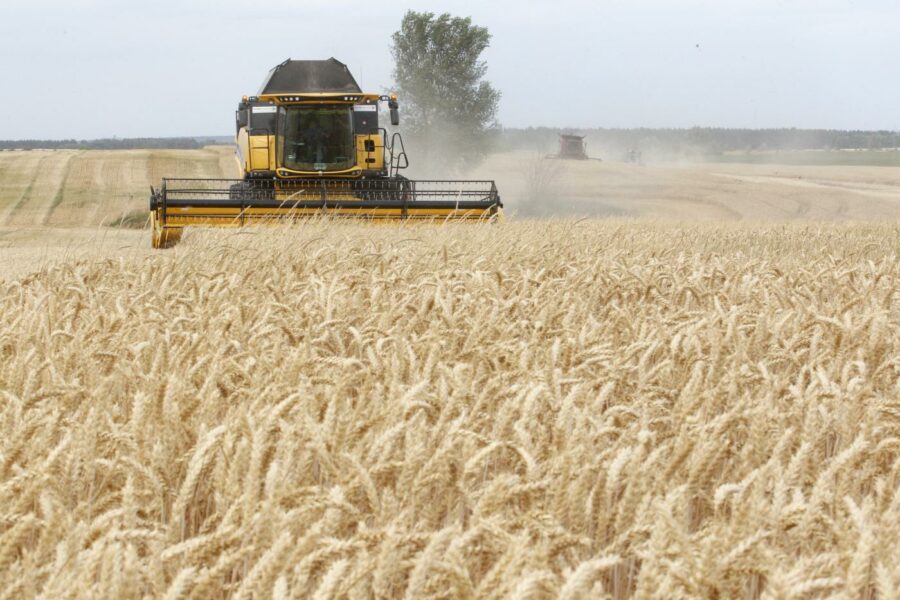 A combine harvesting a wheat field
 The Government Communications Center said the supply of wheat to Kuwait is safe since the supply has been approved by sources that have nothing to do with the current events, which severely affected the wheat supply to many countries across the world. 
The Communication Center quoting sources from the Kuwait Flour Mills and Bakeries Company stated that the strategic stock of wheat in Kuwait is reassuring and the scheduled periodic supply continues to be secure. 
The company added, "The wheat imported into Kuwait is characterized by its low moisture content, which makes it suitable for storage in the hot conditions of our country." The sources pointed out that "the imported wheat is clean and free from impurities, and is of high productivity."
Minister of Commerce and Industry Fahd Al-Shariaan stated in mid-May that Kuwait is prepared to deal with the wheat problem by conducting the necessary research and devising solutions.
"The ministry anticipates all events and matters connected to the increase in commodity prices," Al-Shariaan stated, "Particularly in light of the Russian-Ukrainian crisis and India's recent decision to prevent wheat shipments."
Kuwait imports 507,000 tons of wheat each year from a variety of sources, including Russia and Ukraine.
Lately, the UN's Food and Agriculture Organization (FAO) announced that global food prices increased dramatically in March, reaching an all-time high.
Exclusives