Today marks the start of the 30th Arabian Travel Market (ATM) Show, a four-day event taking place from May 1 to May 4 at the Dubai World Trade Centre. This year's edition boasts more than 2,000 square meters of exhibition space dedicated to the technology sector, representing a 54.7 percent increase in sector participation compared to last year.
The event is showcasing more than 80 of the world's top travel technology companies and their latest innovations.
The ATM Travel Tech Stage, sponsored by Sabre, will feature panel discussions exploring modern innovations such as artificial intelligence, big data, and Web3.
The Sustainability Hub, a new addition to the show, will offer sessions focused on sustainable travel trends and innovations.
Read more: Arabian Travel Market to unveil 30 long-term net zero goals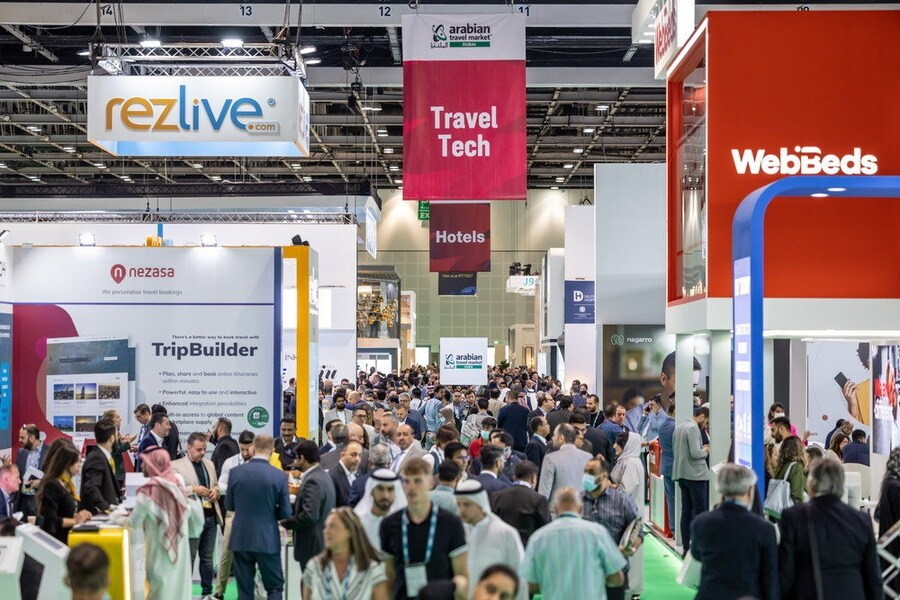 Danielle Curtis, Exhibition Director ME, Arabian Travel Market, stated that innovation is a crucial component of the event's theme, 'Working Towards Net Zero'.
One of the innovation-centric discussions at the ATM Travel Tech Stage will be the 'Technology: The Enabler of Sustainable Travel' session, where industry experts will discuss how online tools are making it easier for consumers to reduce their environmental impact when purchasing and planning trips.
2,000 companies
The 30th edition of Arabian Travel Market 2023 will host over 2,000 exhibiting companies and attract nearly 34,000 attendees from 150+ countries.
Arabian Travel Market 2023 will see a 27% increase in exhibitor participation across all segments, including Middle East (15.1% larger), Europe (30.9% larger), Asia (18.6% larger), and Africa (44.7% larger). The TravelTech and hotel segments have also expanded by 57.9% and 23.5%, respectively.
Sustainable travel trends
The conference will explore sustainable travel trends and growth strategies in key sectors. Regional experts will discuss a sustainable future before COP28 in Dubai. The event will also have a sustainability category at its exhibitor awards, recognizing those who consider their environmental impact. The conference is held with Dubai World Trade Centre and strategic partners, including DET, Emirates, IHG Hotels & Resorts, and Al Rais Travel.
For more on ATM 2023, click here.