The world is constantly facing imminent technological revolutions, game-changers, and paradigm shifts. The financial services sector has seen a rapid acceleration in the trends toward digitalization, revolutionizing the way financial services companies operate. 
The UAE has launched the 'Digital Economy Strategy' in 2022 which aims at increasing the contribution of the digital economy to UAE's gross domestic product (GDP) from 9.7 percent to 19.4 percent within 10 years, enhancing the position of the UAE government as a hub for the digital economy in the region and globally. 
Since the economic outlook of the UAE remains expansionary in the foreseeable future, it will continue to have a positive impact on the financial services sector, deemed as the backbone of the economy. 
According to the UAE Ministry of Economy, the UAE's fintech industry leads the MENA market and is projected to be worth $2.5 billion in 2022. A report by Mordor Intelligence also indicates that the UAE's fintech market is expected to grow 12 percent annually up to 2026. Being one of the most competitive industries in the world, it has witnessed a significant shift due to changing customer preferences, a stringent regulatory environment, and ongoing technological advancements. 
During the turbulent time of the pandemic, digitalization has opened new doors for the financial services sector along with its customers. According to a report by Finder, the UAE ranks 6th in digital banking penetration with around 19 percent of customers having a digital banking account. 
Since technology continues to remain at the core of businesses, the sector is looking at the speedy adoption of new technologies to increase productivity and provide the customer service and functionality required for the digital age. 
Dr. Jelena Janjusevic, Associate Professor at Heriot-Watt University, Dubai Campus and Head of Accountancy, Economics, and Finance, School of Social Sciences at Heriot-Watt University Dubai, writes about the technological shift in the financial service sector.
Digital experience platforms
UAE's leading banks, like Emirate NBD and Mashreq, have adopted digital solutions and harnessed mobile banking technology to create and deliver integrated, optimized experiences rapidly and effortlessly. 
Read more: $8 trillion is the 2021 volume of global digital banking and financial services
Furthermore, financial institutions envision new ways to engage with customers by offering a modern digital experience through online portals, apps, or immersive technologies like the metaverse. For instance, during GITEX 2022, Emirates NBD presented visitors with the unique opportunity to experience the metaverse through curated immersive experiences. Based on their persona, the visitors received a relevant and personalized experience.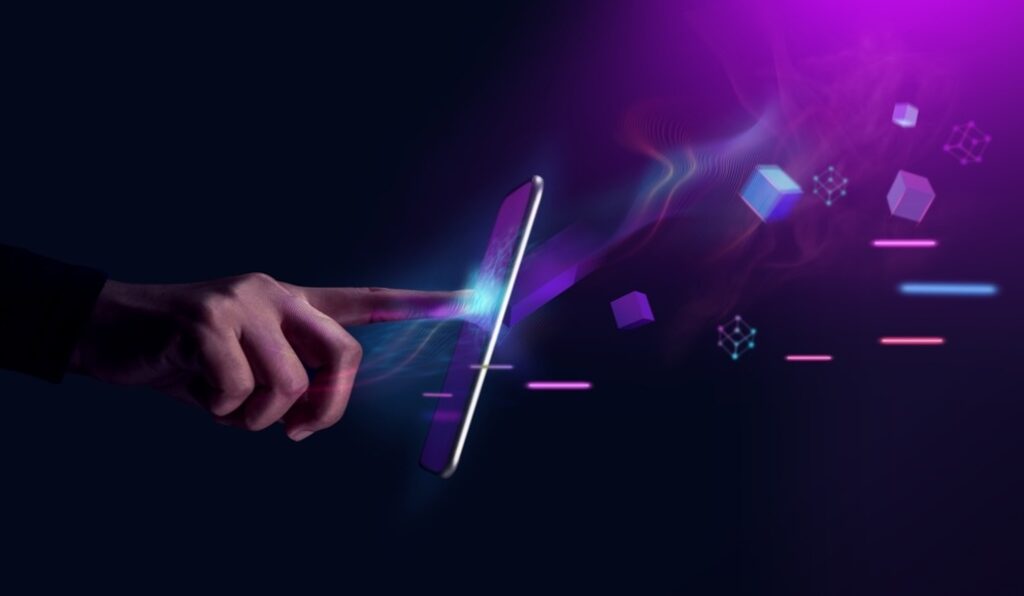 Digital payments 
Significant technological advancements in the industry have prompted a profound shift in customer behavior and expectations regarding digital financial services. Digital payments are at the epicenter of this transformation. The digital payments market is the largest fintech product segment accounting for more than 80 percent of global fintech revenues. 
As more consumers embrace smartphones and other mobile devices, financial organizations are increasingly focusing on developing mobile-first strategies and offering services optimized for mobile users. Using QR codes or tapping the mobile phone to make a payment indicates a shift that might eventually lead to a cashless global society. Other than digital currencies, Non-Fungible Tokens (NFT) are also gaining wider acceptance as a form of payment, as they are a way to transfer value securely. According to the NFT market intelligence report 2022, the NFT Spend Value in the UAE is predicted to increase from $982 million in 2022 to reach $4.77 billion by 2028. 
Embedded financial services
Reinforced by increasing demand for more frictionless payments and easy access to financial services, embedded finance has grown significantly within the sector. It represents the integration of financial services like lending, payment processing, or insurance into non-financial business platforms. 
Food delivery apps such as Talabat and Noon are popular examples of embedded payment services. The platforms enable users to make embedded payments for purchases without switching between apps.  Also, UAE-based ride-hailing app Careem launched embedded insurance for its drivers and passengers. The adoption of embedded finance is helping organizations adopt integrated payment methods to remain relevant to all customers. 
Moreover, the evolution of embedded finance holds the potential to uplift customer experiences and impact merchant and consumer behaviors. Hence, fintech firms are embracing embedded finance to put payment and finance experiences into a single seamless and convenient customer journey. 
Traditional finance firms must be adept at harnessing technological innovations to generate value and shape the competitive landscape. The use of technologies and the digitalization of financial services could further contribute to increasing access to financial products for millions of people and enterprises, thus fostering economic growth.