Injazat, a homegrown G42 company, is dedicated to utilizing the power of technology to revolutionize industries and aid organizations in optimizing their processes.  
Recently, the company has joined forces with Nexthink Infinity to bring about intelligent digital workplaces in the region, thereby assisting IT teams in effectively measuring and managing the digital employee experience at all times. With a goal of becoming a unicorn by 2025, Injazat has already achieved a turnover that amounts to one-third of its target in 2021.  
In an exclusive interview with Ussama Dahabiyeh, CEO of Injazat, conducted by Economy Middle East, we explore the factors that will propel the company toward achieving its ambitious aspirations.  
What is the advantage of being part of G42 and what does that mean for the outlook of the AI and technology business you're in?
Since becoming a part of the G42 family in 2020, we have experienced immense advantages. Our expansion plans around technology capabilities have been propelled, and, as a result, we have rapidly scaled up our business.  
The G42 ecosystem comprises several next-generation technology companies, ranging from energy-efficient data centers to AI-powered geospatial intelligence and big data analytics. This membership brings forth numerous benefits, including access to the G42 network of companies, which facilitates innovation development by leveraging the collective intellectual property. This synergy is a game-changer for the services we offer in the technology market.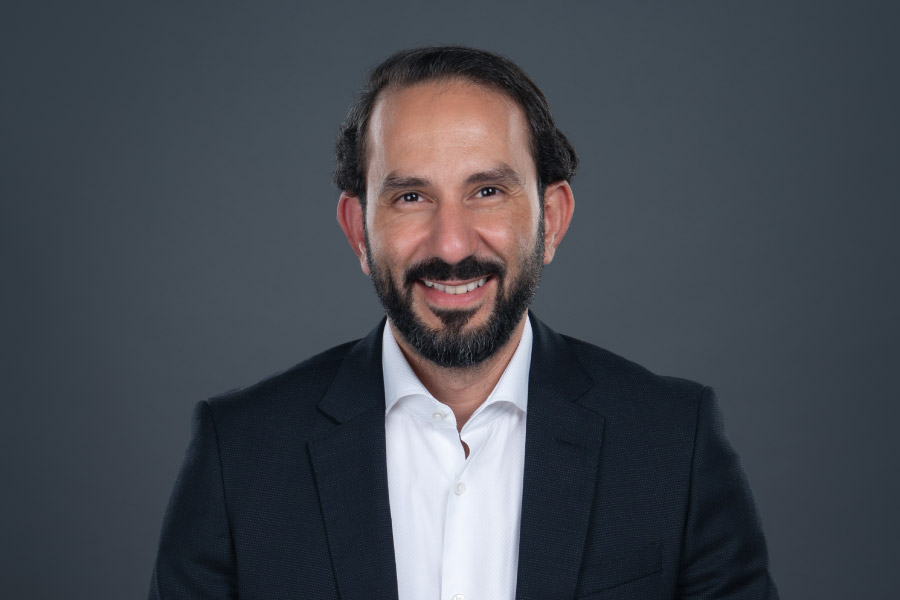 What lies behind the success of Injazat as a digital transformation, cloud, and cybersecurity company?
At Injazat, we firmly believe that our success is the result of the exceptional talent we've attracted, enabling us to offer digital transformation, cloud, and cybersecurity solutions to our clients.  
Our problem-solving approach involves identifying the "right" problem to tackle by utilizing next-gen technology, a selective network of partners and knowledge networks, and working closely with our clients to co-create effective solutions. This collaborative approach ensures that we deliver robust and scalable solutions for businesses in all industries. 
Our commitment to sustainability, innovation, and efficiency is evident in our smart city solutions. By addressing common urban issues such as traffic congestion, air pollution, energy consumption, and public safety, we help cities and enterprises become more sustainable, resilient, and responsive to the needs of their customers and citizens.  
Read: From food to Glaucoma: Latest innovations in health technology
Why are co-creation and co-ideation important for Injazat?
Our company has been able to develop some of our most innovative and impactful ventures and products through co-creation. This approach has proven to be instrumental in enabling us to innovate more rapidly, remain up-to-date with emerging technologies, and ultimately, provide superior products and solutions to our valued customers.  
Through ongoing innovation and collaboration, we are able to deliver technically advanced, powerful, and industry-relevant solutions that are highly adaptable to meet evolving customer needs.  
Furthermore, our commitment to co-creation has allowed us to establish strong partnerships with prominent industry organizations and leaders. 
What innovative areas of smart cities and digital transformation are you focused on and why?
Smart cities represent the future of urban development. With advancements in technology, we now have the ability to construct interconnected and sustainable cities and enterprises. By 2050, over 70 percent of the global population is predicted to reside in urban areas, driven by the desire for better opportunities and lifestyles. Digitalization, if implemented effectively, can facilitate a rapid transition to a knowledge-based and data-driven economy anchored on citizen-centric, smart ecosystems. 
At Injazat, we prioritize smart city initiatives with a security-first approach. Our efforts involve designing a framework for inter-agency collaboration processes, sharing data, utilizing AI for analytics, implementing command and control systems, and integrating advanced automation.  
What are Injazat's growth outlook and strategic areas of focus for the next five years?
In a world of constant change and digital disruption, I believe the possibilities are limitless. Our goal is to develop technically innovative teams that can thrive in the new virtual environment, with a particular emphasis on the metaverse. As 6G gains prominence in the next four to five years, mixed and extended reality will become increasingly commonplace across all industries. 
Furthermore, we are actively seeking opportunities to expand within the region and partnering with like-minded organizations that share our vision of empowering human achievement and progress. 
For more on technology, click here.