Thakher Makkah, developed by Thakher Development Company, is a prominent real estate development company with a focus on the residential, commercial, and hospitality sectors in the holy city of Makkah. This project is one of the largest and most significant in Saudi Arabia, with the aim of transforming the real estate development landscape in Makkah by promoting sustainable development and establishing itself as a preferred destination for visitors. 
Valued at 26 billion Saudi riyals, the Thakher Makkah project is expected to create 15,000 direct and 18,000 indirect job opportunities. This critical project aligns with Saudi Vision 2030, which aims to diversify the economy and promote sustainable development. 
To shed more light on this project and its importance, Economy Middle East conducted an interview with Eng. Abdulaziz bin Saleh Al-Aboudi, the CEO of Thakher Development Company. 
How will the no-limit on Hajj and Umrah pilgrims impact real estate and tourism projects in the holy city of Makkah?
The hospitality and real estate sectors in the Holy City of Makkah are expected to experience significant growth. It is important to prioritize sustainable development in these markets by consistently creating projects that align with the needs and goals of visitors and investors alike. Thakher Makkah serves as a prime example of such a project, providing convenient access to the Holy Mosque (Haram).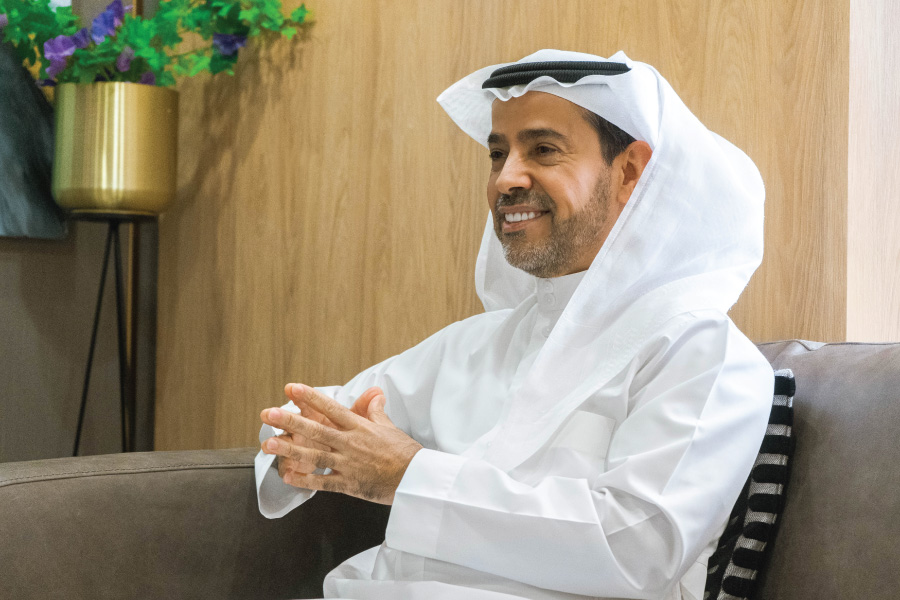 How does Thakher Makkah's real estate vision align with Saudi Vision 2030?
The Thakher project boasts an extensive range of hospitality options, including hotels, residential properties, and commercial spaces, all conveniently situated within a modern urban plan that prioritizes high living standards. Once all phases of development are complete, this impressive project is expected to welcome over 1.6 million visitors and pilgrims, contributing to the fulfillment of Saudi Vision 2030's goal of hosting 30 million Umrah performers and 6 million pilgrims by 2030.  
To achieve this objective, it is crucial to enhance the services provided to pilgrims and Umrah performers, and the Thakher project is ideally suited to meet these needs with its contemporary and remarkable development features, which cater to the expectations of both visitors and investors.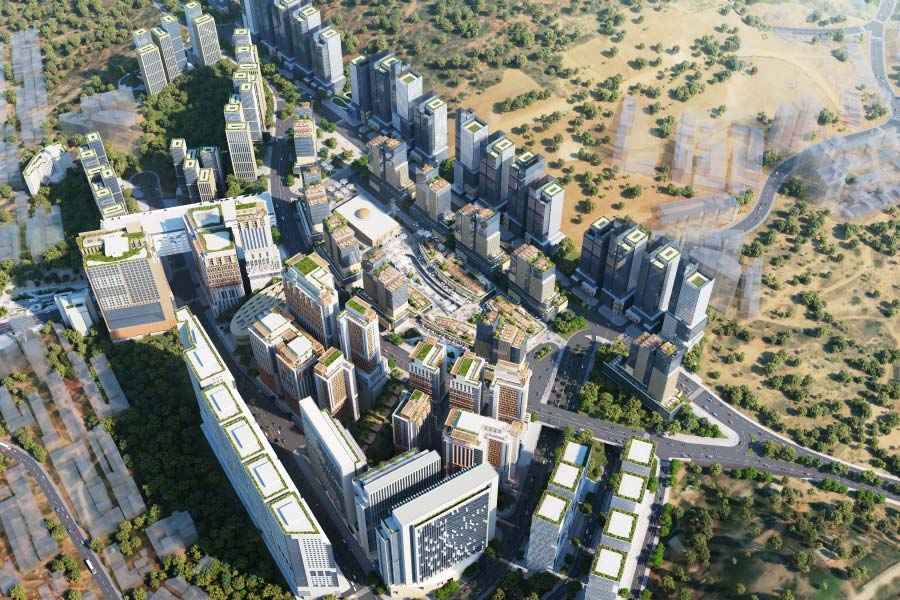 How does developing residential, commercial, and hospitality properties in the holy city of Makkah differ as a location from other Saudi cities?
Thakher Makkah is an ideal accommodation option for pilgrims who want to be just steps away from the Holy Mosque. With an approximate distance of 1 km from the Holy Masjid (Haram), this strategically located complex offers exceptional opportunities for visitors and investors alike. 
As one of the largest real estate projects in the Kingdom of Saudi Arabia, Thakher Makkah spans over an area of 320,000 sqm and boasts a variety of facilities, making it one of the most comprehensive real estate projects in Makkah. 
But the benefits don't stop there. In addition to being close to the Holy Masjid (Haram), Thakher Makkah is also located just a few kilometers away from the holy sites of Mina, Muzdalifah, and Arafat. Its strategic location and accessibility to major highways make it easy for investors and visitors, including pilgrims, Umrah performers, and general visitors to Makkah, to reach the Holy Masjid (Haram) within just one hour from King Abdulaziz International Airport in Jeddah. 
This feature is of great importance as it provides unique investment opportunities and the best living experiences for both visitors and residents.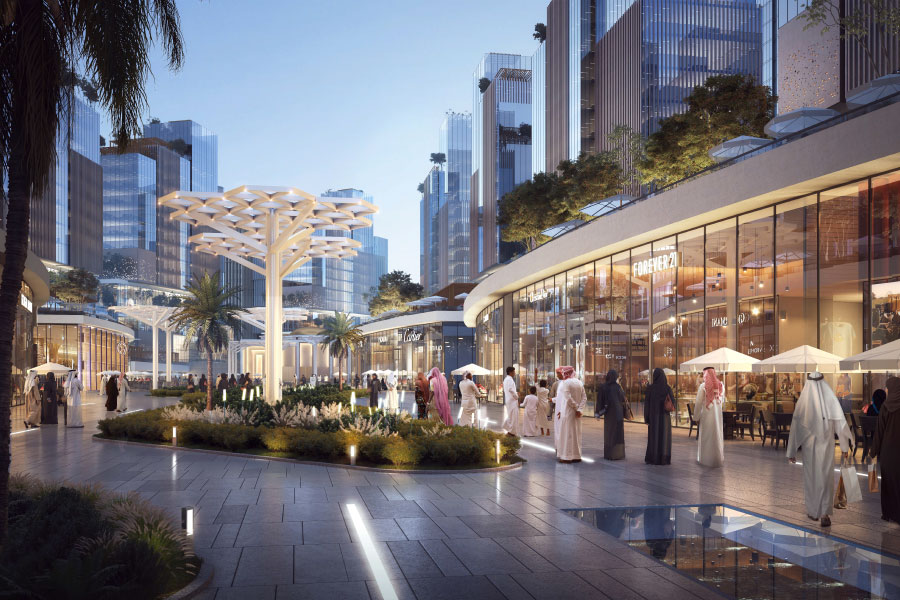 Please quantify the project in terms of investments, manpower, construction milestones, types and size of infrastructure development, sustainable aspects, amenities, and others
Thakher Makkah boasts a comprehensive infrastructure, including well-designed road networks, sidewalks, and beautifully landscaped areas. In addition to these features, visitors can enjoy a variety of shopping areas, restaurants, and cafes. A shopping center with 124 stores, both local and international, caters to every taste, with entertainment centers for children and a variety of cafes and restaurants. 
The project offers 10,000 parking spaces and a mosque with a capacity for 5,000 worshippers. Upon completion, the project will offer over 100 plots of land for various purposes, including hotels, residential, commercial, and service-related areas. Apartments for hotels and residences will be available in different categories and also available for freehold ownership. 
Thakher Makkah is home to several international hotels, such as Radisson, Park Inn by Radisson, and Novotel, which boasts the largest number of rooms worldwide. The project will not only enhance the hospitality industry in Makkah but also create jobs for its residents by generating 15,000 direct and 18,000 indirect employment opportunities. The project's total value exceeds 26 billion Saudi riyals.   
What is Thakher Makkah's pipeline of future projects, and does it have interest outside of Saudi Arabia?
Our main objective presently is to complete the second phase of the project by 2024. Our success as a business will be evaluated based on our ability to deliver the project on time while providing exceptional high-quality services and opportunities to both investors and visitors.  
Additionally, Thakher Makkah's long-standing tradition of expertise and professionalism positions us to lead and oversee the development of the Al Kidawh project as the master developer.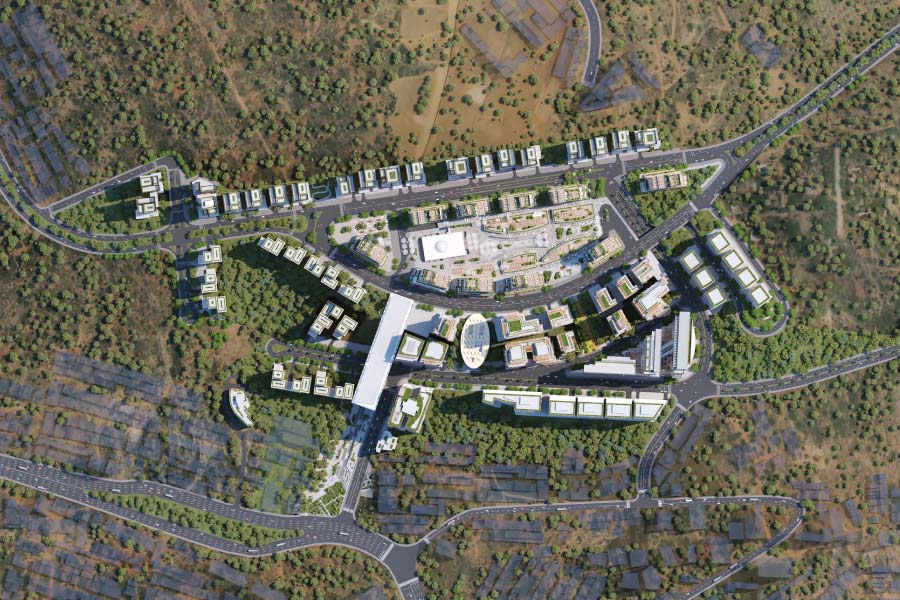 What technologies are you incorporating into your construction projects that make it more cost-effective for you as a developer and more efficient or smarter for the end user?
At Thakher Makkah, it is of utmost importance to us to implement environmentally friendly standards in our projects. For instance, we recycle rocks that are blasted during road construction within our project, and we strictly adhere to energy-saving standards that regulate wastage.  
Furthermore, the incorporation of modern construction technology reduces the cost of building units locally, making it a more efficient and effective alternative to offset high construction costs. Ultimately, this approach enables us to offer reasonable prices, shorten construction time, and create job opportunities for younger generations.