It should come as no surprise that Saudi Arabia is fast becoming a go-to investment destination, with the Kingdom's strategic geographic location, enabling environment and rapidly developing ecosystem setting it apart as a burgeoning commercial hub. 
The Kingdom has crossed several significant milestones over the years on its journey of transformation, Vision 2030 – an ambitious blueprint for social and economic reform – mapping out the road to prosperity.  
Much of Saudi Arabia's success can and should be attributed to the Kingdom's national agendas and initiatives, particularly with regards to the growth and development of its dynamic small- and medium-sized enterprises sector.  
According to Saudi Arabia's Small and Medium Enterprises General Authority (Monsha'at), the Kingdom today is home to over 1.2 million SMEs. Notably, figures published in the authority's latest study – SME MONITOR – Monsha'at Quarterly Report Q1 2023 – highlight that this represents a 4.8 percent increase on Q4 2022, and a "staggering 179 percent increase compared to 2016." 
As said, all of this would not have been possible without Vision 2030 or the diligent support of entities from the private and public sectors, both of which are building the infrastructure that has helped to empower so many entrepreneurs and enterprises across the Kingdom. 
Read: Mastercard fully invested in financial inclusion in Bahrain, Africa
To this end, Monsha'at has pioneered a range of initiatives – 23, to be exact – fully geared toward achieving the Kingdom's Vision 2030 goals. These initiatives are centered on five programs and have played an instrumental role in advancing Saudi entrepreneurship. 
One of these programs has been a driving force behind the Saudi SME boom, significantly contributing to the total number of SMEs in the Kingdom crossing the 1.2 million mark for the first time this year. The program's influence and effectiveness have propelled Saudi Arabia from fourth place (in 2021) to its current ranking as second on the Global Entrepreneurship Monitor report. 
Crucially, local authorities and leadership have been joined by a diverse range of entities in their efforts to enhance the Saudi SME ecosystem. This could be seen with Mastercard in our role as one of the leading global technology company in the payments industry. 
As part of its mission to bring 50 million micro and small businesses into the digital economy by 2025, the company has set about investing in the sustainable growth of the Kingdom's SME space.  
Mastercard works as a trusted partner of the Saudi government and the private sector to enable small businesses to go digital, driving economic equality and inclusive prosperity. It leverages its extensive network, state-of-the-art technology and global partnerships to help SMEs to adapt to changing commercial environments and new spending patterns.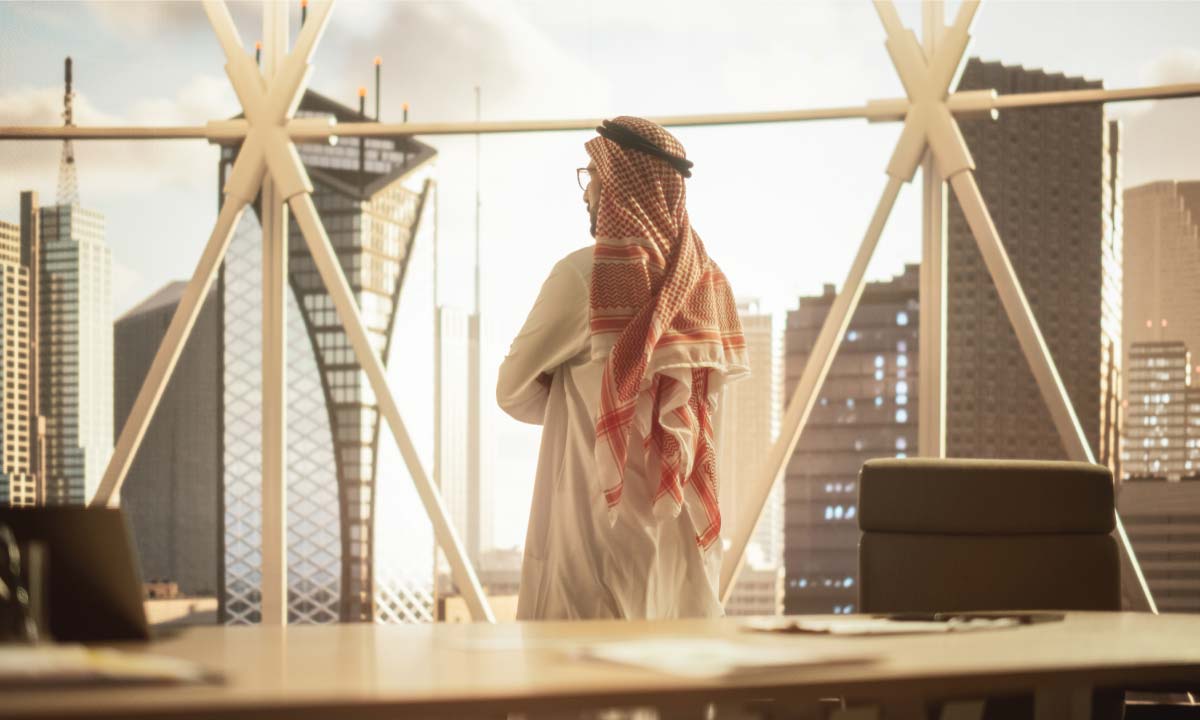 Earlier this year, Mastercard launched the second season of "Her Voice" podcast to inspire the next generation of female entrepreneurs and changemakers across Saudi Arabia and the wider region.  
"Her Voice" stems from the company's determination to connect and power an inclusive digital economy that benefits everyone, everywhere, with the empowerment of women, female business leaders and changemakers being paramount to realizing the Kingdom's potential as a modern society and thriving economy.  
Fully geared toward motivating and equipping more female entrepreneurs and women-led SMEs to scale and grow their businesses, the podcast features a diverse range of Saudi female pioneers and innovators, spotlighting their groundbreaking achievements.    
As part of the second season of "Her Voice" and to further empower SMEs across the Kingdom, Mastercard partnered with Saudi Awwal Bank to offer a grand prize worth $30,000 to a female entrepreneur (who was also featured in the final episode of "Her Voice") to develop and scale her business. Additionally, the top 15 nominees will get to attend an SME masterclass co-hosted by Mastercard and Saudi Awwal Bank.  
Supplementing these efforts, in April this year, Mastercard also signed an agreement with Women Choice to launch the "Social Innovation Incubator (SII) For Women's Employment." The program will help create 1 million jobs for women across the Middle East and North Africa, supporting economic growth and development in the region. 
By taking such meaningful steps toward promoting growth and championing Saudi enterprise, companies such as Mastercard are steering the Kingdom to lasting success, with SME innovation and ingenuity essential to safeguarding the country's future.  
This paints a positive picture for what lies ahead, as illustrated by Mastercard's research – the second edition of the Mastercard Eastern Europe, Middle East, and Africa (EEMEA) SME Confidence Index highlighting that SMEs are optimistic about 2023 revenue projections.    
According to the report, 72 percent of SMEs in MENA project similar or increased revenue in the next 12 months. Notably, SMEs in Saudi Arabia are the most optimistic, with 93 percent of Saudi SMEs being confident about business growth this year compared to 2022.    
While the paper shows the top three areas for support required by SMEs in MENA are training and upskilling staff, access to a wider range of financial services and better telco infrastructure, Mastercard's findings underscore the positive outlook spurring Saudi enterprises to further success.  
As per the report, SMEs in the Kingdom have identified accepting omnichannel digital payments, digitizing business operations and access to training and development support as the main drivers of growth.   
With leading firms such as Mastercard wholly committed to transforming entrepreneurship in the Kingdom and wider region, Saudi SMEs have every reason to be confident going forward. 
For more Op-Eds, click here.