October 14, 2022 11:16 am
The company that dares to digitally enable LIFE
stc into fintech, IoT, AI, data, connectivity, 5G, e-gaming and all what matters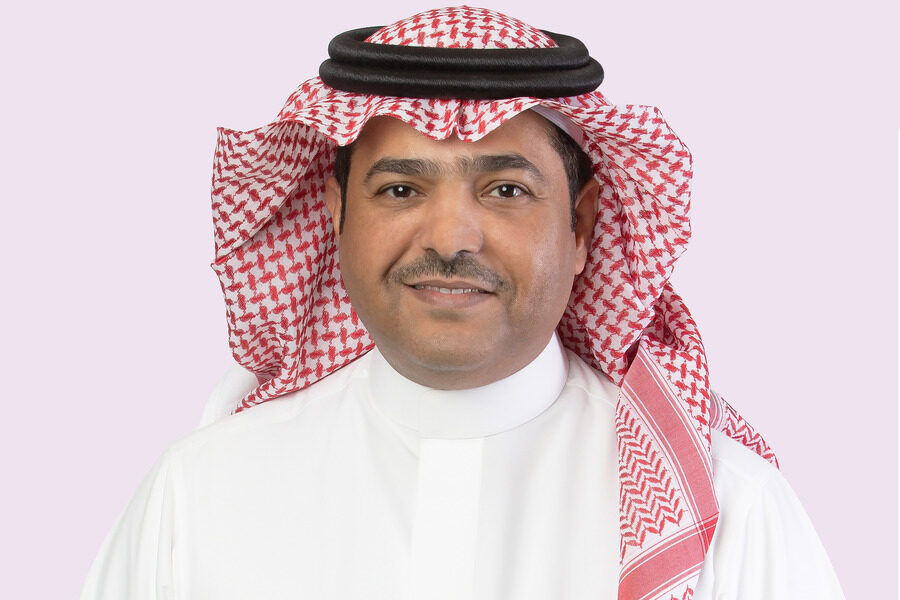 stc Group CEO Eng. Olayan Alwetaid
Opening borders and breaking barriers is simply what a company like stc does. It's not merely a telecom company, but a giant – a gentle one – which engages in all facets of our lives, digital or otherwise.
There's so much to talk about that nothing short of a focused interview with a star leader, the man behind the stc's strategies and future plans, can truly explain what this company means to so many. Economy Middle East interviewed stc Group CEO Eng. Olayan Alwetaid, and this is what he had to say:
1- stc provides many different services beyond telecom. Can you tell us more about these services and how they support your overall goal of being a leader in digital transformation?
stc Group redefined itself in 2017 through its "dare" strategy. The company doesn't see itself as a telecom operator but as a digital enabler providing digital services in various verticals. It's been great to see how our customers have received our ventures into other areas, such as fintech, IoT, cybersecurity, AI, data centers, connectivity, 5G, cloud computing, e-gaming, and many more.
For instance, stcpay is a digital wallet, which not only is of great convenience to our customers but is also in line with the Vision 2030 goal of reducing cash transactions. In addition, stcplay is our dedicated e-sports and gaming platform. Gaming and e-sport is one sector that continues to grow, and we're thrilled to be a part of it, and in fact, we're playing a huge role in transforming the Middle East's gaming industry by connecting gaming service providers with gamers to ensure they have the best possible gaming experience.
Furthermore, stc Group made large investments in technology and talent within its data privacy and cybersecurity businesses. The key focus is to clearly understand the threats and risks faced by all our stakeholders and customer demographics, from confidentiality, integrity, availability, privacy, security, and resilience perspectives. Every customer and stakeholder group faces a specific set of unique cybersecurity threats and risks. Our cybersecurity teams work diligently to identify these threats, risks, and vulnerabilities. They use cutting-edge 24/7 cyber defense monitoring, vulnerability, and penetration testing, as well as threat hunting, in addition to governance, risk, and compliance practices involving the support of specialist teams.
While we focus on technology development, we have also invested in the Internet of Things (IoT), as we tend to establish the country as a regional IoT hub in the Middle East and North Africa region in collaboration with PIF. Hence we founded a new company to expand and become a "one-stop-shop" for IoT solutions by using the experience and technology of existing IoT partners. According to local market research, the IoT market in Saudi Arabia might expand to $2.88 billion (SAR10.8 billion) by 2025, with an annual growth rate of 12.8 percent. The Internet of things has been identified in stc's "DARE 2.0" strategy among the five strategic areas of investment. It is at our core and aligns with Saudi Arabia's digital transformation initiatives, supported by PIF.
Moreover, we apt to endow technology in KSA through artificial intelligence, hence the group, with Saudi Data and Artificial Intelligence Authority (SDAIA), have signed a memorandum of understanding (MoU) to implement many national initiatives to enhance artificial intelligence and digital solutions in Saudi Arabia, as we intend to localize digital solutions and exchange experiences and knowledge in the field of data management and governance. We also seek to support data quality globally within the best practices, along with assisting startups in adhering to data governance and implementing a personal data protection system.
stc Group further looks toward enhancing digitization by developing cloud computing, therefore we established a new company in Riyadh with "Alibaba cloud," eWTP Arabia for Technical Innovation Ltd, the Saudi Company for Artificial Intelligence (SCAI), and the Saudi Information Technology Company (SITE). The new company in Riyadh came in response to the significant increase in demand for cloud computing services and solutions in the region to provide advanced cloud computing services to companies operating in the KSA, ensuring that they employ the highest standards of security and protection.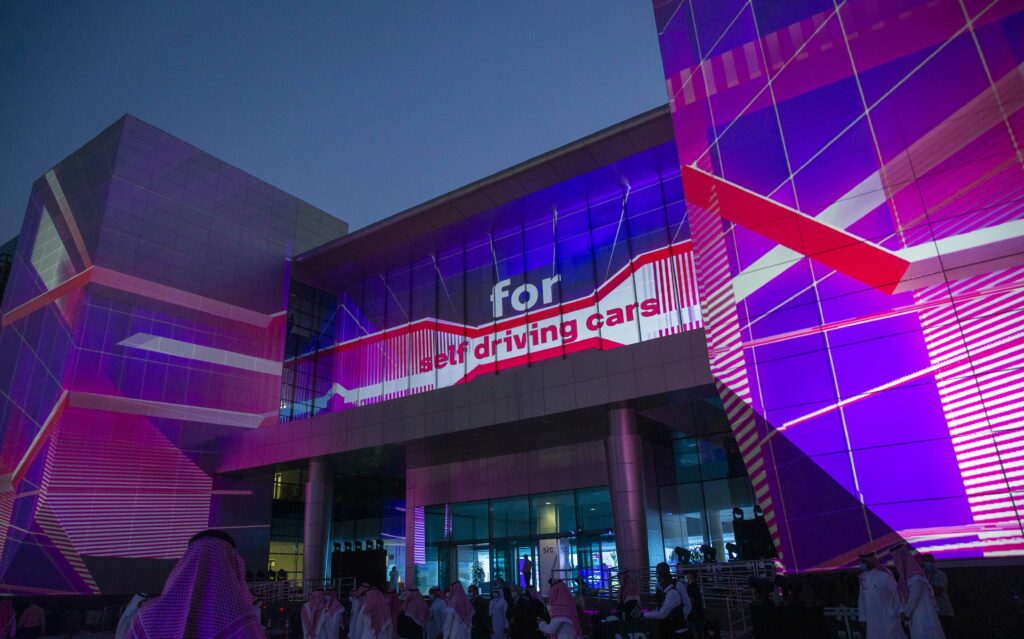 2- What is the stc Group strategy that helped achieve various successes in recent years and are there plans to maintain them?
KSA maintains a strong digital infrastructure, accelerating digital transformation. This structure has enabled the Kingdom to face public and private sector disruptive challenges, ensuring business continuity, educational operations, citizen requirements, and daily resident lives. The Kingdom has been ranked among the top 10 developed countries globally for its robust digital framework on one hand.
On the other hand, stc Group has had a successful year in 2021. The group witnessed increased progress versus 2020 in comparison to the last five years. We have expanded our business as well and started looking into telecom, IT, cybersecurity, IoT, cloud, entertainment, gaming, media, and many more digital solutions. stc Group is going beyond being just a telecom provider, we are now the digital enabler. All our assets have been created carefully to address the demand in the market. We are in a continuous process of creating more options for the company to do more and collaborate even further. Previously, we were talking about telecoms, and now we are talking about digital leaders. For instance, solutions by stc is the largest IT company in the region with reported revenues of around SAR8 billion in 2021, while stc pay is at the forefront of fintech. We are constantly developing and implementing our vision as the market requires. We have become the enabler of the digital movement through our partners in the government including policymakers in relevant ministries and different regulating bodies like the Central Bank, telecom, and cyber security regulators.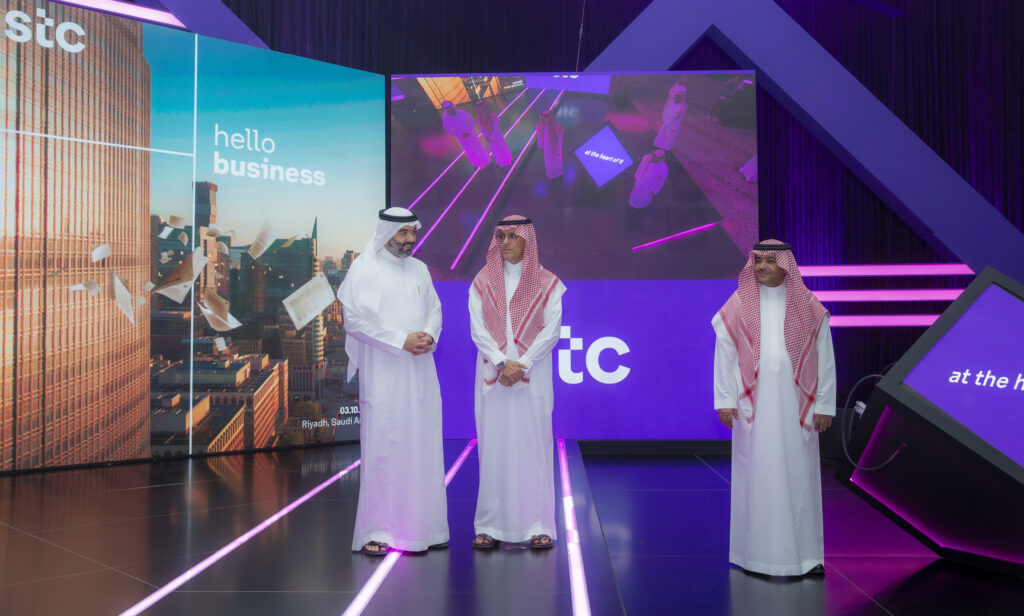 3- Where is Saudi Arabia now and where will it be in the next five to ten years when it comes to digitalization and stc's role within that?
We are maintaining the same strategy to uphold the way forward. Digitalization is at the heart of what we do with four main priorities. We are pushing to digitize ourselves and the country. We are accelerating the performance of our assets and continuing to be the leader and digital enabler in every other sector that we are involved in, be it fintech, IoT, cyber security, and so on. We are also focused on customer experience, which is an essential part of what we do. stc Group strongly believes that it puts everything into a totally new level of standards, because if we [aim] to provide the best experience in the country, then we need to have the best networks, platforms, people, and everything that is required to move to the next level.
We are also expanding in scale and scope and going more digitally. We want to expand the regions that have been addressed in terms of geography, whether in KSA or so on. We strongly believe that the future is here in this country, and it needs to be taken to the next level. There is a great deal of progress happening all around. We are going through the digital agenda and trying to figure out what the next step is and how we can accelerate it. Regarding the fintech strategy, stc Group was ahead of the game and started two years ago. We are aligned with the strategy, objectives, and the aspirations of the government. Being the national champion for the country, we have a mission of pushing the boundaries, even if the strategy is to be developed at a later stage. The government is actively looking at what we do, and we are partnering with them on many fronts. Our movements are also helping to accelerate the strategy development as well as its execution.
4- What is your investment mindset?
Our investment mindset is what has been adopted in the country after the Vision's programs were set. It is a formula that has been working from our perspective as an operator and investor. We will always be at the forefront when it comes to technology deployments, being active as an operator, and enabling digitalization. This entire ecosystem built over time is here to stay and we are here to continue to be the leader of digital enablement in the country and region.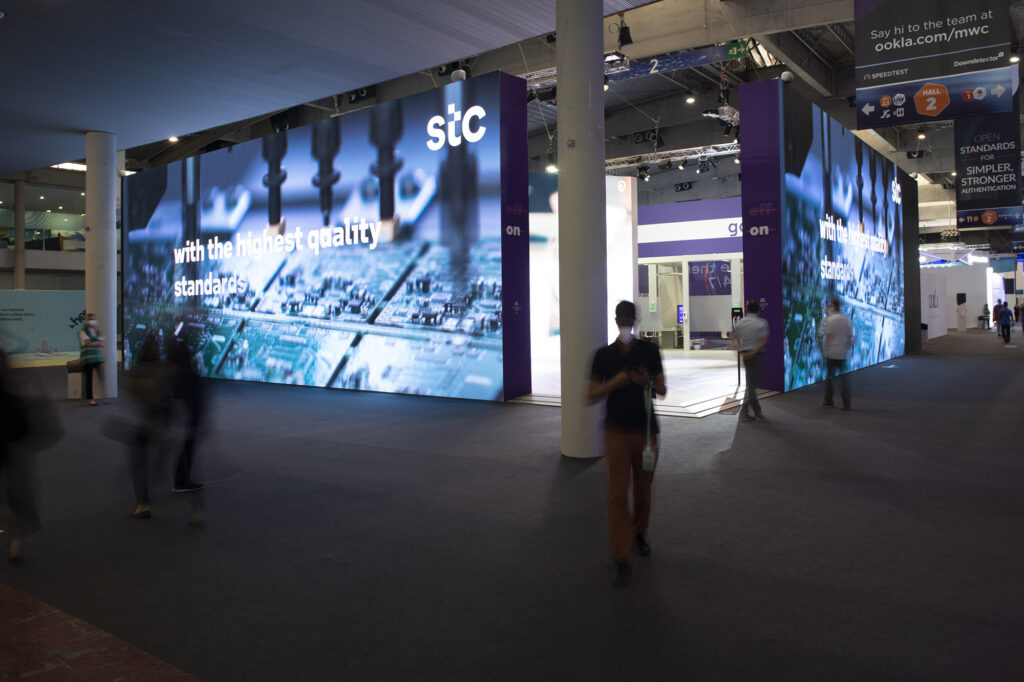 5- What is the focus of development and implementation?
We chose a few priorities that feel right for stc Group. We are looking at many priorities that have already been addressed such as Center3 and fintech. This also includes the Cloud hub and creating this partnership for everybody to be able to host content. We believe that IoT is the next big thing in terms of technology and we're active on that. Data analytics and data use cases are another focus area as well as AI. stc Group can tackle more than one priority at a time. There is a great deal of work happening on the fintech side as well. Doing business in the digital world is all about partnerships and having the right partners to start working together to address the market demand.
Exclusives