If you're in search of a hands-on guidebook that provides a step-by-step plan for SMEs and CEOs to navigate the marketing and communications fields using established frameworks, helpful checklists, and actionable skills, then look no further than Marwa Kaabour's new book, "Marketing & Communications on the job: How to establish a marketing and communications department from scratch."
Economy Middle East interviewed Marwa to discuss her latest release.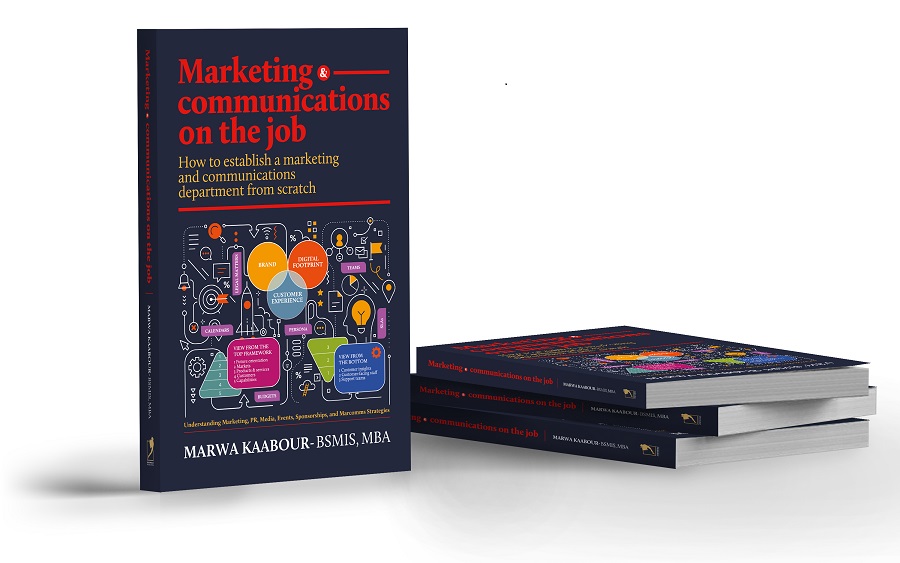 Inspiration behind the book?
Marwa began by describing how there were numerous books on marketing in every library and bookstore in the world, and they all have one thing in common: "They are filled with theories that sound good on paper but cannot be implemented by everyone."
"Many of these books are authored by university professors or chief marketing officers of the world's largest and most prestigious brands. They derive insights from best-in-class companies in an admirable manner, but their points may not be applicable to the remaining 90% of businesses, which lack the resources and time to create case studies on award-winning work," Marwa said.
She added that this book was not a work of literature but rather offers a practical guide with tried-and-true frameworks and checklists that can assist any business in conducting marketing on a holistic scale.
Read: Generative AI: The key to unlocking $7 trn in economic growth
Useful takeaways  for businesses
Globally, economies encompass SMEs, the majority of which lack sophisticated marketing departments and rely heavily on market knowledge to decipher the disciplines.
"This book makes Marketing and corporate communications accessible to business owners, CEOs, and other executives transitioning into marketing from sales or other fields," Marwa explained.
The book contains over 400 pages that provide step-by-step guides to not only build a function but also lead a team, build the right technologies, budgets & calendars, as well as a chapter for each discipline in the Marcom field.
"The reader will find tried-and-true frameworks, effective checklists, and tangible skills for decoding the marketing and communications disciplines," Marwa added.
In the book, business leaders can discover tools for leading effective marketing departments, establishing and growing brands, and ensuring their team's profitability.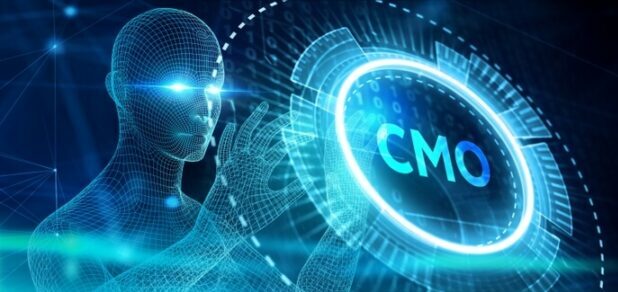 The changing role of CMOs
The world is changing rapidly, and the distinctions between marketing and communications are becoming less distinct. Although budgets are decreasing, expectations are increasing. "Any marketing executive will face off against AI, ChatGPT, and data scientists. Today's marketer must be extremely swift in scanning the external environment and ensuring that their brands are aligned with the prevailing environmental crisis and the times," Marwa cautioned.
She said that In this context, CMOs are no longer brand stewards and technology adopters; rather, they must contribute to the entire business strategy in order for their brands to thrive in the new era. In addition, they must demonstrate that transformation is no longer a luxury but a necessity for brands to avoid obsolescence.
Changing landscape of marketing
Marketing is no longer a trade secret, given that the world is on the cusp of a knowledge-rich digital economy.
"In fact, I encounter solopreneurs and business owners who market their brands more effectively than a marketing graduate would. Add to this the fact that social media and digital communication channels are altering brand-building principles, some inexperienced practitioners are performing better than some seasoned marketers," Marwa indicated.
This relates to the rapidity of change and the need to be adaptable.
"I've been working in this field for over 25 years, and my current responsibilities are in no way comparable to what they were five years ago. Today, a marketer or communicator is a change agent; they are the leaders of business innovation and transformation. Their job is to help bring new ideas and ways of doing things to life and to help their brands connect in seamless ways with their target audiences."
Challenges facing marketers
As a result of global inflation and increasing economic downturns, marketers are currently faced with competing business objectives. They must maintain growth and performance while calculating the return on investment (ROI) they must establish for their brands.
Marwa explained: "They must weigh the long-term benefits, such as brand loyalty and equity, against the immediate results of their marketing initiatives, such as increased profits, decreased expenses, or increased market share."
"Moreover, they must drive a sustainable agenda, which includes establishing sustainable KPIs, introducing innovative ideas to help their brands reduce their footprint, establishing a healthy work culture that promotes inclusivity, and addressing the changing needs of customers who are increasingly demanding conscious pricing and responsible consumption," Marwa clarified.
If you are interested in learning practical guides on Marketing and Comms on the job and how to establish a Marcomms function from scratch, this book is for you. Buy your copy today on Amazon https://lnkd.in/di5W5yE5
About the author
Marwa Kaabour has over 25 years of experience leading marketing and communications for global brands. She has established marcomms departments for conglomerates and government entities from scratch several times in multiple fields.
She was named Marketing Changemaker of 2021 by Campaign ME, and one of LinkedIn's Most Engaged Marketers. She was selected as the UAE's Highly Commended Female Marketing Leader by the Women in Marketing Institution in London. She also received Best CMO and Best Leader awards from elite companies in the UAE.
Marwa is also an international bestselling author.
For more on the economy, click here.