Several decades ago, being served by a humanoid in a cafe or having a robot perform complex law enforcement and health assessment duties was merely a what-if scenario. But with the rapidly evolving technological landscape, all this has become a reality. In today's day and age, robotics is certainly on the rise, particularly in the Middle East.
To become mainstream
Around the globe, more and more sectors are embracing the power of these machines. This is in a bid to improve efficiency, safety, and productivity. And it's only just the beginning.
According to GlobalData, the service robotics market could reach $216 billion by 2030. It is growing at a compound annual growth rate of 21.5 percent. This expansion has become particularly evident in the Middle East. In the region, various industries are turning to robotics to boost their operations. Additionally, public and private entities are injecting more investments into the sector.
Ahmed Baharoon, an AI consultant, said that "robots would definitely become mainstream." He is also the founder and chief executive officer of Qaswara Consulting Services, a company that provides AI technologies.
"Historically, our region adopts technologies a bit later than the rest of the world. However, once we do, we go full throttle," he added.
Key plans in the region
For instance, NEOM, a futuristic smart city being built by Saudi, eyes to have more than 200,000 robots roaming around by 2030. The country also plans to automate 4,000 manufacturing plants in the next five years.
Recently, a consortium that includes Prosperity7, Aramco's investment subsidiary, also invested $150 million in Jaka Robotics. The Chinese startup specializes in building collaborative robots or cobots designed to work alongside humans. These cobots enhance capabilities rather than operate in isolation.
Saudi's Ministry of Commerce also released a bulletin, announcing that the number of registered robotics companies in the country saw an impressive 52 percent surge. It reached a total of 2,344 during the second quarter (Q2) of 2023. This marks a significant increase from the 1,537 registrations reported in Q2 2022.
Meanwhile, in the United Arab Emirates, some facility management companies are aiming to have one-third of their labor force replaced with robots by 2025. This could help the country with its Dubai Robotics and Automation Program, which aims to increase the robotics sector's contribution to the gross domestic product by 9 percent by 2032.
Bahrain, on the other hand, targets to build 300 smart factories by 2026 as part of its iFactories initiative.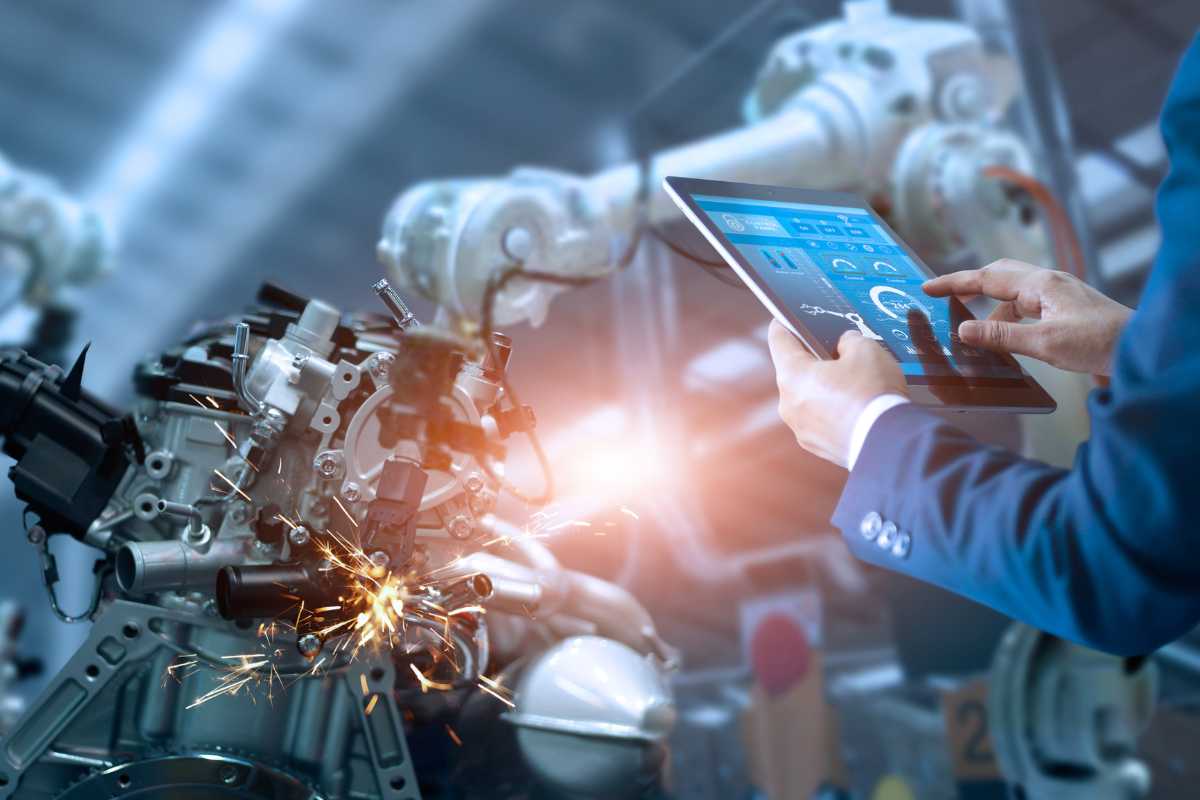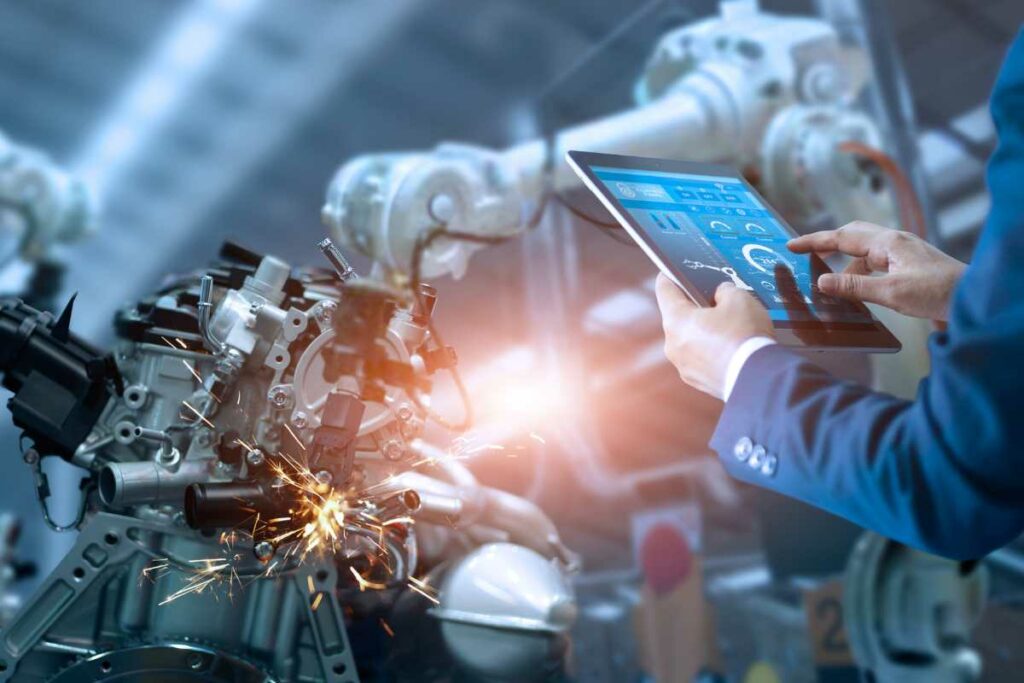 Robotics in Middle East sectors
Commenting on businesses embracing the rise of automation and robotics, Baharoon emphasized the universal corporate pursuit of maximizing profits while minimizing costs. This drive toward efficiency and innovation is underscored by the findings of a recent survey conducted by PwC among chief financial officers (CFOs).
Notably, 67 percent of the CFOs surveyed expressed their intent to invest in digital transformation within their supply chains. This percentage is bound to rise in the coming years — with companies like Baharoon's offering professional help to various fields, including healthcare and logistics.
In addition, Baharoon mentioned a recent company project involving Saudi's healthcare industry. It entailed them providing robots to do routine tasks. The objective is to let staff members focus on more critical and time-consuming tasks. Concurrently, it addresses some health issues that healthcare professionals may develop due to direct and repetitive chemical exposure.
Another example involves logistical operations for a fleet of trucks. AI-powered cameras were deployed to monitor the health and safety of drivers. When there are signs of mobile phone usage, drowsiness, or any other anomalies, the drivers and their supervisors at the headquarters will be notified.
Both of these case studies show how technologies like robotics and AI can help companies manage and protect their resources better — human resources or otherwise.
Read: Cloud and robotics as a service: The ultimate business game
The role of educational institutions
Education institutions are also taking on a pivotal role in shaping the future of robotics in the region. With their commitment to knowledge dissemination and research, they are on the frontlines in harnessing these technologies' full potential.
In Saudi, the King Abdullah University of Science and Technology (KAUST) previously revealed a plan to tie up with Chinese academic and commercial institutes to work on applied research on robotics, among others.
In the UAE, the Mohamed bin Zayed University of Artificial Intelligence (MBZUAI) also recently launched a department dedicated to robotics and computer science, positioning itself as a prominent entity in the field.
Dr. Dezhen Song said that the university aspires to become "a global hub of AI and robotics knowledge." He is a professor of robotics at MBZUAI whose work particularly revolves around robotics and precision agriculture.
According to him, this approach will enhance the local industry's technological expertise, propelling it onto the international stage. Additionally, it will create new sustainable growth opportunities for the local economy.
Based on his experience and observations, he shared that there are many "opportunities for application in the domains of robotics such as oil and gas, new energy, precision agriculture, and infrastructure maintenance."
"If a system can help faculty connect with the local industry to develop research and development programs, then these opportunities will be materialized, and the impact will be strong," he explained.
A future with robots
Undeniably, the rise of robotics has been changing the way various industries in the Middle East operate and think ahead. This offers a glimpse into a future that was once a mere figment of imagination. Borrowing Baharoon's words, "the robotics business would be driven by necessity and ambition."
Now, more public and private entities strive to advance their robotics capabilities. With that, we're witnessing the creation of a momentum that could make robots indispensable in the coming years.
For more technology news, click here.