October 3, 2022 7:00 pm
Turkish inflation hits new 24-year high of 83%
After rate cuts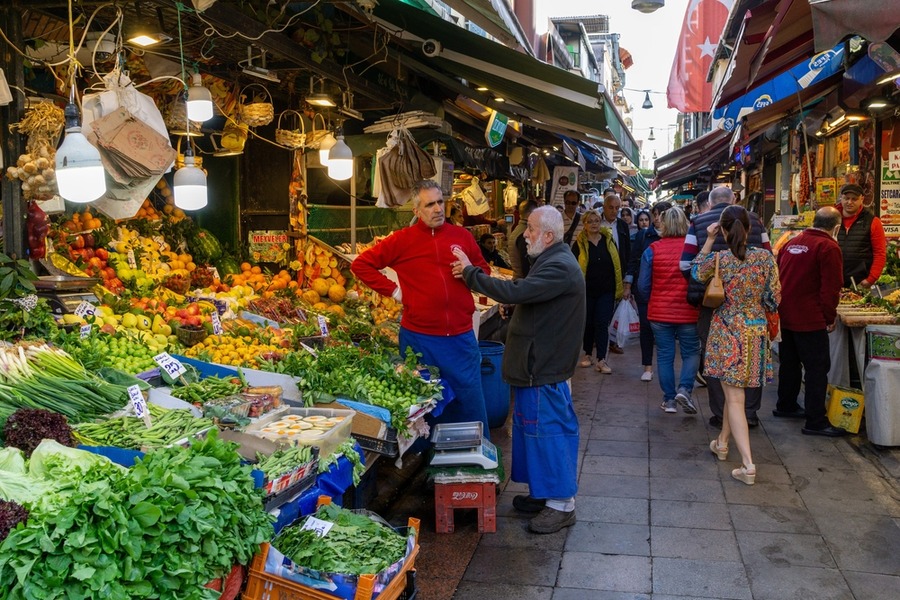 People shop at an open-air market in Istanbul
Turkish annual inflation climbed to a new 24-year high of 83.45% in September, data showed on Monday, still lower than forecast after the central bank surprised markets by cutting rates twice in the last two months.
The consumer price index (CPI) rose 3.08% month on month.
In addition, the domestic producer price index was up 4.78% from the previous month and up by 151.5% year on year.
Inflation has soared in Türkiye in the last two years as Turkish President Recep Tayyip Erdogan insists on cutting interest rates rather than raising them, deviating from the conventional way of controlling inflation.
Exclusives