June 7, 2022 11:30 am
What's 1 Turkish Lira going to buy you today? Almost nothing
Turkey says inflation will eventually taper off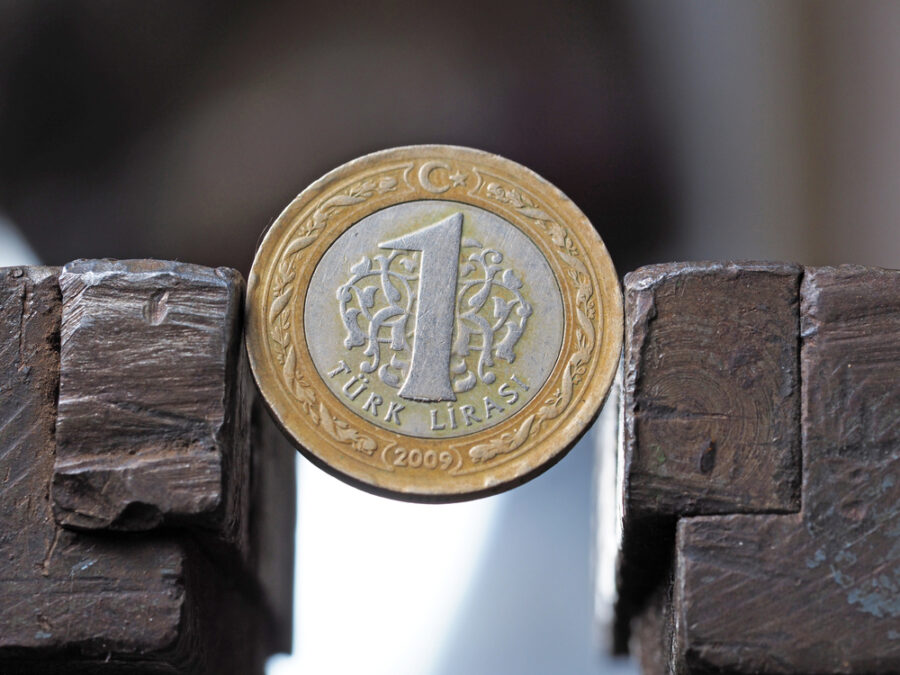 Turkish Lira
You'll be hard-pressed to be able to buy anything with 1 Turkish lira (TL). You try and tip it to someone as Baksheesh and they will look at you funny.
Heck. TL 100 can only get you 1 bottle of milk, a bag of chips, and medium-size bags of Nescafe and Coffee-Mate if you like this waker-upper combo like many do.
If you earn your money in Dollars, you're one of the lucky few. Average salaries in Turkey for mid-level jobs are at 7k to 8k per month. That's around $500. To cover rent, utilities, food, and medicine, that amount is not going to cover it, unless you share accommodations, don't smoke, never go out, and don't plan on getting married.
It's bad and not getting any better, any time soon.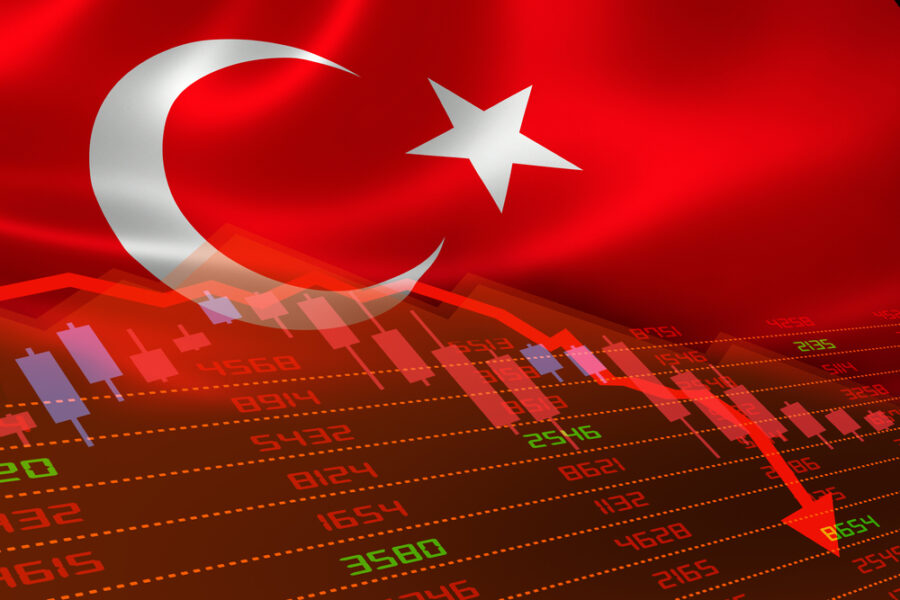 Inflation highest in a quarter-century
Turkey's consumer inflation capped a 24-year high of 73.5%, while the Turkish lira has lost 65% of its value since last September.
The Turkish leadership continues to follow a business-friendly policy to keep low-interest rates and promote growth at the expense of inflation.
Consumer prices rose 2.98% in May, according to the Turkish Statistical Institute (TUIK) last Friday, but estimates by Reuters puts it more around 4.8%.
Either way, it was a decrease from over 7% in April, but it just didn't feel like it was reflected in commodity prices.
There were also utility hikes of up to 40% earlier last week, mainly gas and electricity.
In May, food prices experienced a manageable 1.6% inflation rate increase, but annually, the carnage reached a 91.6% rise.
In the transport sector, prices rose 3.4% in May, bringing the annual rate to nearly 108%. Prices in the hotels, cafes, and restaurants segments rose about 5.5% in May, with the annual rate climbing to 76.8%.
High growth rates
The Turkish government goف what it wanted. The strategy of lowering interest rates, regardless of what painful impact inflation may have done, created 11% growth in 2021 and 7.3% in the first quarter of 2022.
But Inflation has jumped by nearly 54 percentage points since last September and the currency has lost 65% of its value reaching at one point TL16.5 versus the dollar in early June.
The government did back a scheme with FX-protected lira deposits in which the treasury compensates for losses incurred from the currency's depreciation.
These FX-protected deposits reached nearly 875 billion liras ($52.9 billion) last month, but still accounted for only 13% of all deposits. It's no contest. Hard-currency deposits, mainly US dollars account for 57% of all deposits.
Housing
Housing experienced a steep incline when wealthy buyers bought property to protect against the lira's depreciation.
Home prices in Turkey rose 110% from March 2021, according to Central Bank data, a real increase of nearly 30% in inflation-adjusted terms.
In Istanbul, home prices rose 122% over the same period. Rent prices have followed suit.
Efforts to combat inflation
Turkey's Finance Minister, Dr. Nureddin Nebati, said the monthly inflation will tend to decline.
He wrote on Twitter that increasing agricultural production, thanks to favorable weather conditions, will help ease inflation next.
Authorities managed to lessen the impact of the Lira devaluation when last December, they sold currency reserves and created special bank accounts to shield depositors and companies from large lira falls in an effort to discourage flight from Lira to hard currencies like dollars, euros, or even commodities like gold.
But this meant that the central bank's net reserves ended up dropping to a negative $55 billion once FX 'swap' deals with Turkey's domestic banks are accounted for.
Reuters said Turkey's government blames the fallout from the war in Ukraine for delaying efforts to balance the current account with a combination of credit, exports, and targeted investments.
Turkey reported a record trade deficit of $11bn for May. For April, a $6bn trade deficit was recorded.
"The central bank says inflation will cool by year-end," Reuters recently said, adding that the central bank left interest rates untouched at 14%.
The country's five-year credit default swaps (CDS), the cost of insuring against default,  rose to 730 basis points from last month's 580.
Exclusives