November 25, 2022 11:22 am
Türkiye cuts rates by 150 basis points
And announces end of monetary policy easing cycle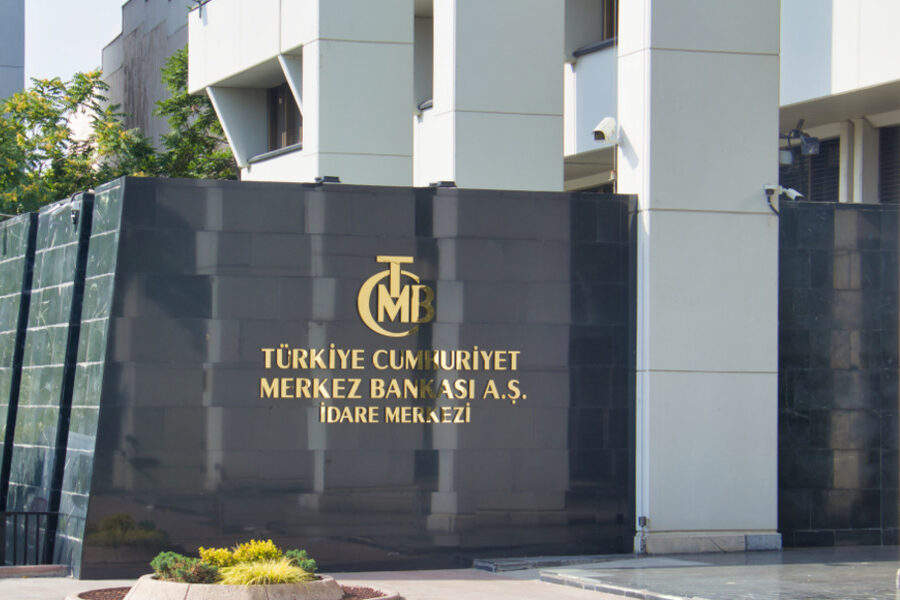 The Central Bank of Turkey (CBRT)
Türkiye's central bank cut interest rates by 150 basis points to 9 percent and announced the end of its monetary policy easing cycle, citing increased inflation risks.
President Recep Tayyip Erdogan has consistently pressed the Central Bank of the Republic of Türkiye (CBRT) to keep cutting rates despite soaring inflation, which hit 85.5 percent year on year in October as food and energy prices continued to rise.
"While the negative consequences of supply constraints in some sectors, particularly basic food, have been alleviated by the strategic solutions facilitated by Türkiye, the upward trend in producer and consumer prices continues on an international scale," the central bank said.
Read more: Türkiye's Central Bank shocks with another rate cut
The Turkish central bank said the move is necessary due to signs of an economic slowdown, and it coincides with Erdogan's call for a single-digit interest rate by the end of the year.
Last month, CBRT unexpectedly cut interest rates by 150 basis points and said at the time that it was considering a similar move in November before the current easing cycle ended.
According to one of the economists polled by Reuters, monetary policy will be determined by Erdogan's re-election next year.
Inflation has been rising in Türkiye since the fall of 2021, owing to an unusual 500 basis point easing cycle that triggered a currency crisis late last year.
Exclusives