February 17, 2023 4:00 pm
Türkiye to pursue USD500 mn of investments with Egypt
Egypt to offer support to Turkish companies planning expansion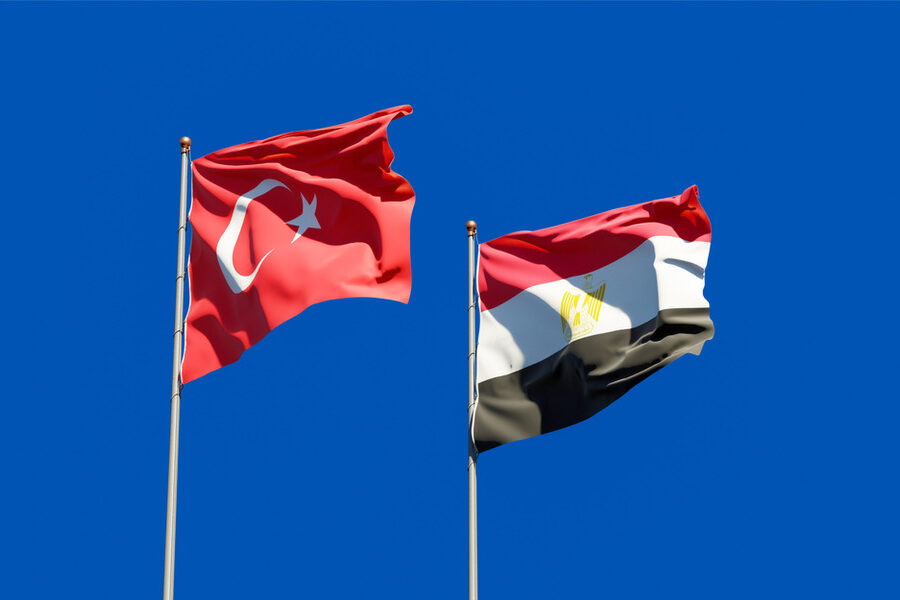 Cooperation between Türkiye and Egypt
Türkiye plans to expand businesses in Egypt, with a total of $500 million worth of new investments.
The announcement came during a meeting between Egypt's Prime Minister Mostafa Madbouli and a delegation of representatives of some Turkish companies operating in Egypt involved in the fields of textiles, ready-made garments, pharmaceutical products, electric appliances, and developing industrial parks.
Companies included Polaris International Industrial Parks, Hayat Holding, CRS Denim Garments Egypt, and K.C.G. Textile Egypt, a subsidiary of Turkish-based Kucukcalik Group, among others.
Read more: UAE investments in Egypt increase by 169% in H1: Data
Egypt and Türkiye are bound by historical relations, said Madbouli. "Therefore, we have been keen on maintaining our relations at the grassroots level, while continuing our close cooperation at economic as well as commercial levels," he added.
During the meeting, Madbouli pledged to offer full and constant support to Turkish investments in Egypt.
$100 million
In November 2022, Türkiye 's home appliance manufacturer Arcelik announced $100 million worth of investments to establish a new factory in Egypt. The investment is expected to provide 2,000 direct jobs for Egyptians. Egypt's Minister of Trade and Industry Ahmed Samir said that the project aims to meet his country's need for appliances, as Arcelik plans to make Egypt a hub for producing and shipping products to foreign markets.
Türkiye's exports to Egypt
In 2021, Türkiye 's exports to Egypt increased by 44 percent, hitting $4.5 billion, and bilateral trade rose by 39 percent, reaching $6.7 billion.
For more economic news, click here.
Exclusives