August 31, 2022 12:56 pm
Türkiye's GDP beats expectations.. 7.6% growth in Q2
Driven by strong exports as well as domestic and foreign demand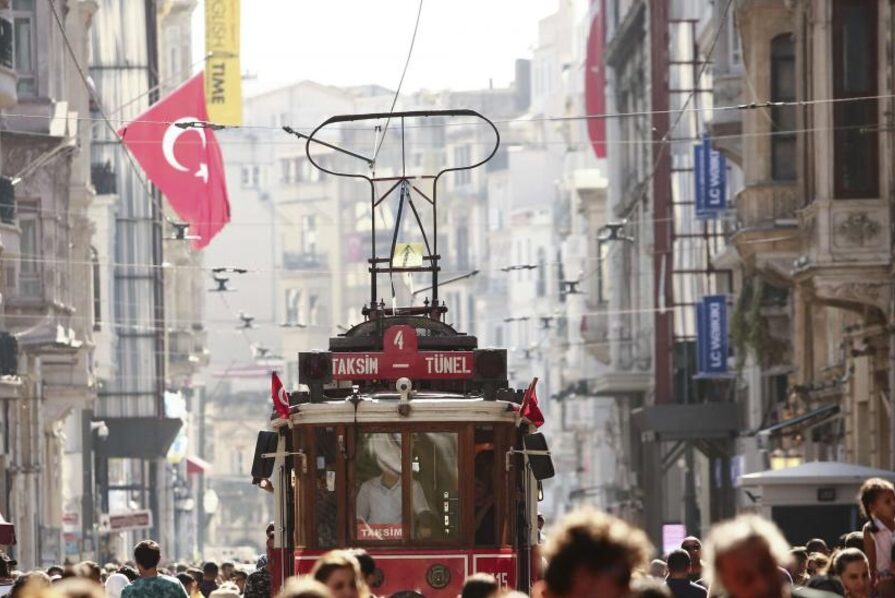 Türkiye
The Turkish economy grew 7.6 percent year on year in the second quarter, slightly more than expected, according to official data released on Wednesday, driven by strong exports as well as domestic and foreign demand.
The Turkish Statistical Institute reported that GDP increased by 2.1 percent quarter on quarter, exceeding expectations of 1.5 percent and 0.7 percent in Q1.
According to a Reuters poll, the economy is set to grow by 7.5 percent in Q2, and by 4 percent for the year.
Growth is projected to slow in the second half of the year due to the expected slowdown in Türkiye's largest trading partner, as well as a downward trend in domestic and external demand.
Despite suffering from one of the world's worst inflation crises, the Turkish economy grew as a result of increased exports, consumer spending, and tourism, allowing the country to achieve growth rates of more than 6 percent in each quarter since lockdown exits began in 2020.
The Turkish economy recovered strongly from the Covid-19 pandemic last year, growing by 11.4 percent, the fastest rate in a decade, according to Wednesday's data. Annual growth in Q1 of 2022 was revised to 7.5 percent from 7.3 percent.
Türkiye's inflation rate reached 79.6 percent in July, the highest level in nearly 24 years, as the lira's continued weakness and rising global energy and commodity costs drove up prices.
Ahead of next year's elections, Turkish President Recep Tayyip Erdogan is defending an economic model that prioritizes exports, production, and employment, fueled by a series of unconventional interest rate cuts that sparked a currency crisis and an inflationary spiral late last year.
Exclusives