August 4, 2022 12:15 pm
Türkiye's inflation jumps to 24-year high of 79.6 percent
Keeping the upward trend going while adamantly maintaining interest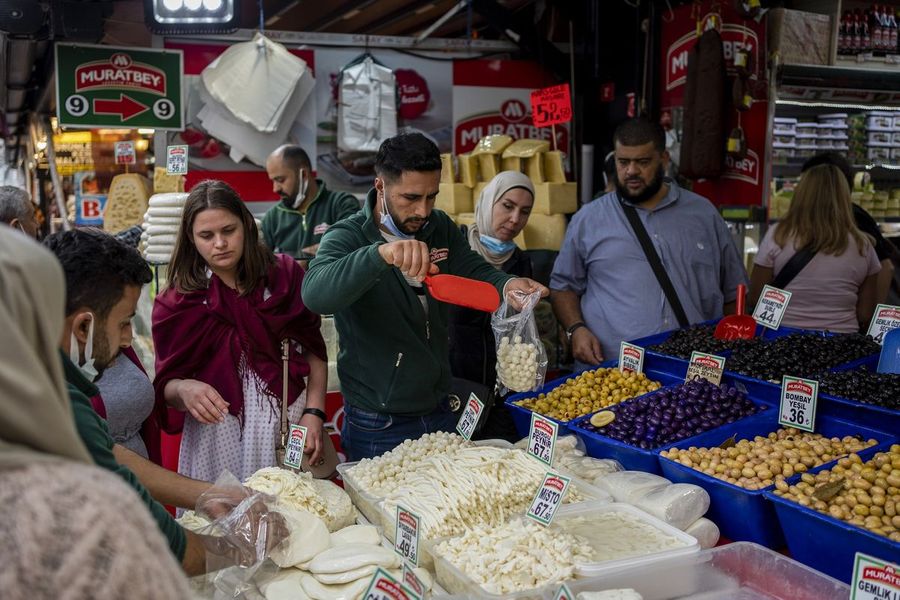 Inside the spice bazaar in Istanbul, Turkey (archive)
Inflation in Türkiye accelerated its rising trend in July, reaching an all-time high of 80 percent. The annual inflation rate rose to 79.6 percent in July from 78.62 percent in June, the highest level in almost 24 years and about 16 times the Central Bank's 5 percent target, according to the Turkish Statistical Institute.
Consumer prices rose 2.37 percent in July, marking the lowest month-to-month increase since January thanks to a relative slowing in food inflation, a drop in fuel prices, and the Turkish lira's relatively small losses against hard currencies.
As a result, the inflation-adjusted interest rate has dropped to -65 percent, the lowest rate among emerging markets.
Last week, the Turkish Central Bank revised its year-end inflation forecast from 42.8 percent to 60.4 percent, with the rate expected to reach 90 percent in the third quarter. Meanwhile, Bloomberg predicted it would reach 91 percent.
The central bank attributed its revised forecast to the continued rise in the cost of imports and food, as well as the impact of the lira's weakness against major currencies.
Bloomberg reported that Türkiye's Central Bank is not expected to tighten interest rates to combat rising inflation, despite President Recep Tayyip Erdogan's calls for a larger rate cut, which he believes is the cause of high inflation, contrary to conventional economic theories. 
Exclusives