BEEAH Group is a leading sustainability pioneer in the region. Founded in 2007, BEEAH Group began its journey as a Sharjah-based public-private partnership company, primarily concerned with environmental and waste management. BEEAH Group expanded into the fields of renewable energy, green mobility, transport, education, and technology.
As part of the theme for this year's Emirati Women's Day "Inspiring Reality… Sustainable Future", below is an interview with Nouf Jamal, Senior Engineer of the BEEAH Energy sector, and Hind Al Huwaidi, Managing director of BEEAH Education group.
We asked Nouf Jamal the following: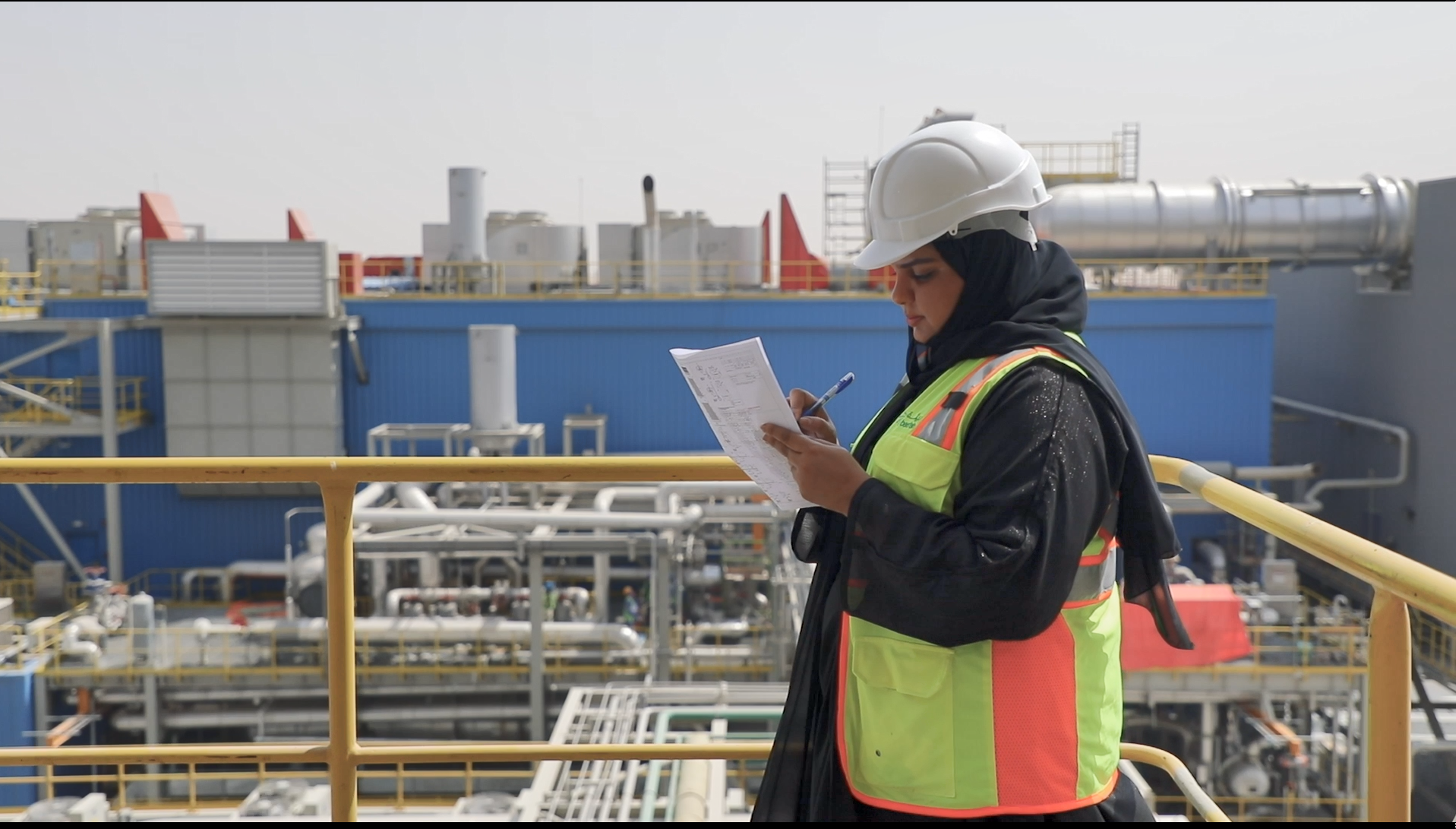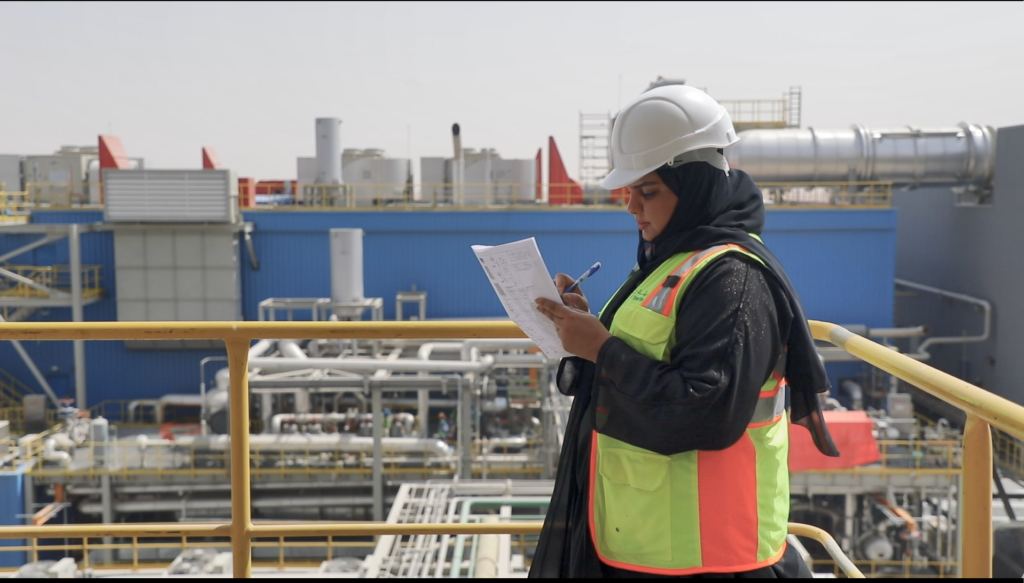 1- What role has female participation played and how did Emirati women leadership contribute to this success, especially in situations that were traditionally assigned to men?
From the early stages of BEEAH as an organization, Emirati women have been a part of the workforce. Today, I am honored to be among the many Emirati women in senior positions across the Group's businesses.  From managers and strategists to engineers doing fieldwork, the women at BEEAH are proving that gender does not deter ambition and passion.
As a homegrown organization, we are aligned with the National Strategy for Empowerment of Emirati Women. I am proud to be among the Emirati woman employees who have had several opportunities for training, leadership training, and on-ground experience that have helped advance my career. I was fortunate to be hired first as a Project Engineer, which is usually a role associated with men. I appreciate that BEEAH did not see my gender as an obstacle. They rewarded and recognized my passion and interest in the field. Today, I am proud to say that I was part of the team that built the UAE's first waste-to-energy plant, a collaboration we have with Masdar through the Emirates Waste to Energy venture. It is humbling to now be a Senior Engineer and contribute to energy innovations at BEEAH, as we aim to support UAE's clean energy transition.
Even outside of BEEAH, we have seen Emirati women achieve academic and professional laurels across industries in the UAE. With the success of early pioneers who entered the workforce and mentored the next generation, we have several capable Emirati women leaders. Together, we are proving that the UAE is a shining example of gender diversity, which ultimately leads to wider societal and economic benefits.
2- From Sharjah, to KSA, and Egypt, what challenges did you overcome and continue to face in your efforts towards a green economy, be it financial, regulatory, educational, or otherwise?
As we draw closer to the 2030 deadline of the UN Agenda for Sustainable Development, governments and businesses across the world are making sustainability policies an integral part of their operational agenda. With this growing global interest and dedication toward a green economy, there have been positive regulatory reforms, significant financial investment, and increasing awareness among individuals and communities about the need to adopt sustainable practices.
These developments have created a conducive environment for sustainability programs, and we have been pleased to collaborate with entities across the MENA region in furthering their agendas for a sustainable future. We are drawing closer to our goal of making Sharjah, where we are Headquartered, a zero-waste landfill city.
Building on our success here, we have also partnered with municipalities and government bodies in the Kingdom of Saudi Arabia and Egypt to share our expertise, exchange knowledge, support waste diversion targets, and help create sustainable, smart cities. Through these collaborations, we are combining our strengths and creating new innovations in sustainability. This collective effort, and an open mindset toward embracing sustainability from the grassroots level, have brought us much closer to realizing the vision for a green economy in the Middle East.
3- What are your plans for green mobility?
Within BEEAH Group and all our businesses, we are creating efficiency in our transport networks to do our part in reducing emissions associated with our operations. Through BEEAH Transport, BEEAH Group's green mobility and autonomous transport business, we are also working with public and private entities to electrify fleets and create EV charging infrastructure. In collaboration with Crescent Enterprises, the ION joint venture is pioneering end-to-end mobility solutions, using an eco-friendly fleet that includes electric cars and electric autonomous shuttles. As a certified dealer of the Navya autonomous shuttle, ION also supported Etisalat and Ajman X in launching the region's first autonomous public transport solution along the Ajman Corniche.
We have also made efforts to incorporate eco-friendly vehicles across our range of businesses, especially in our waste management operations. Within BEEAH Tandeef, BEEAH Group's waste collection and city cleaning businesses, we introduced electric-powered autonomous sweepers, electric desert cleaning vehicles, and other green mobility solutions within our fleet. With a 50-truck purchase, we also placed the Middle East's largest order for Tesla's Semi trucks. In addition to being fully electric and equipped with world-class safety features, these trucks are also expected to be the fastest and most powerful in the world.
As the energy team, we are also exploring various waste-to-energy and waste-derived fuels, including waste to hydrogen. We are also working with regional and global businesses to explore hydrogen as a source to power our own fleet. I look forward to BEEAH Energy's growing contributions to lowering emissions across industries and supporting the UAE's Net Zero by 2050 Strategic Initiative.
We then asked Hind Al Huwaidi the below: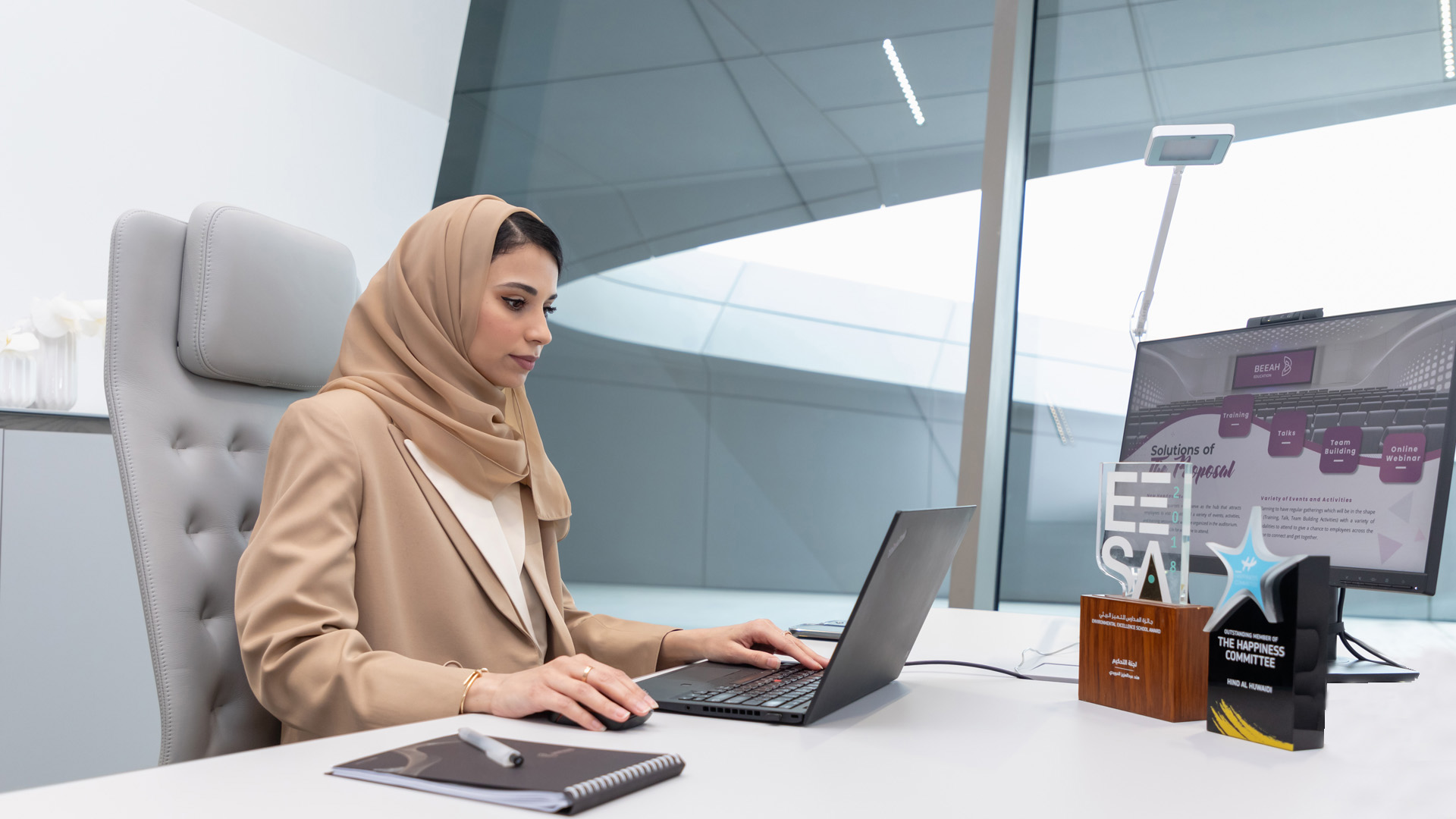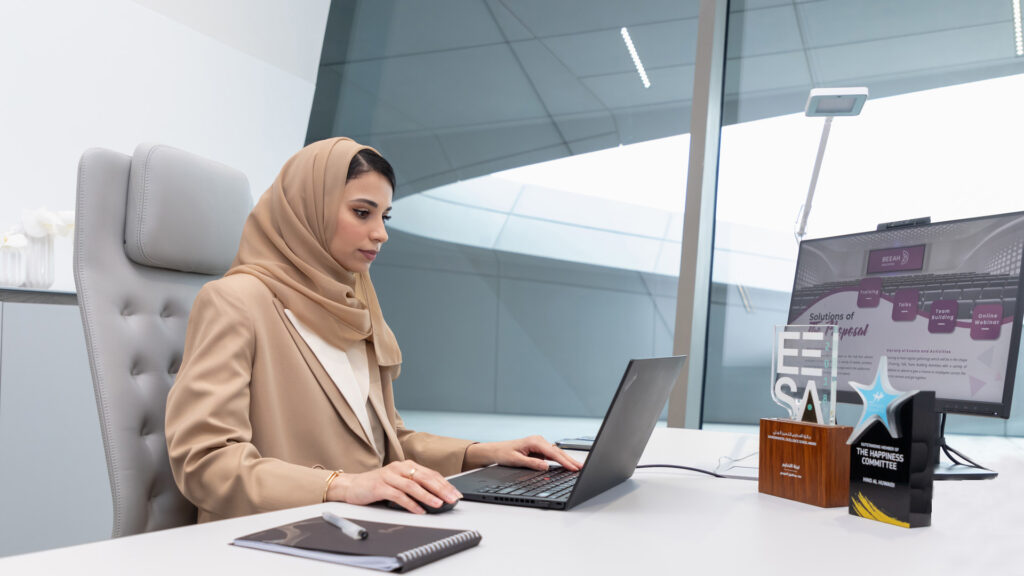 1- From its founding in 2007 to the January 2022 name change revealing a group of green service companies, what have been the top 3 trends/practices that led to the success of this public-private partnership?
As a public-private partnership, BEEAH Group has been uniquely positioned to lead the region's journey towards a sustainable future. I lead BEEAH Education, which is the environmental education and awarding organization for businesses and individuals contributing to a sustainable future. As part of the holding group, I have seen BEEAH Group's success over several years. To me, there are some key things that have contributed to the success of BEEAH Education, as well as the Group and its businesses as a whole.
a. Collaboration with public entities: As a public-private partnership, BEEAH Group works closely with government entities to align with the UAE's national strategies and policies. These joint initiatives have made it easier for to integrate our services with public infrastructure and scale solutions and programs to reach diverse communities.
b. Partnerships with global industry experts: As an innovation-driven organization, BEEAH Group join forces with industry leaders to adopt best-in-class practices and develop creative solutions to environmental challenges. Some of BEEAH Group's partners are Microsoft, Johnson Controls, Zaha Hadid Architects, Chinook Sciences and several others to achieve new benchmarks in future-critical industries.
c. Holistic approach to sustainability: We have followed a carefully developed strategy in expanding our area of operations to offer a full-circle solution for sustainable development. We solidified our leadership in the waste management industry, before diversifying into waste recycling to support the UAE's transition to a circular economy. As part of our ambitions in zero waste, we invested in waste-to-energy solutions and grew our business to offer a range of renewable energy solutions. To support others in their sustainability agenda, we introduced our environmental management services. Addressing all aspects of quality of life, we also extended our areas of expertise to digital transformation, transportation, sustainable architecture, and education. Today, we are a multi-faceted organization that is redefining the Middle East's approach to sustainability.
2- How environmentally transformative were your company efforts, in recent years, if you were to measure and quantify your company's impact on sustainability, from clean energy, to waste management, waste to energy, recycling, renewable energy, and more?
For BEEAH Education, the business I lead, we are the first of its kind environmental education program in the UAE and we reach over 252,000 students, 6,500 schools, and 700 schools every year.
Additionally, the different businesses across BEEAH Group have also introduced several firsts and had a transformative impact in the MENA region. Some of the Group's most notable achievements are in waste management, including achieving the Middle East's highest waste diversion rate of 76% in Sharjah, pioneering digitally enabled waste collection operations, building one of the largest recycling complexes in the world, and more.
The Group is also diversified into different industries, each with its own pioneering initiatives. Some of the Group's accomplishments include the BEEAH Group Headquarters, one of the smartest, most sustainable buildings in the world, which serves as an example of future-ready architecture; launching the region's first autonomous public transport solution in Ajman to pioneer emissions-free transport, or leading the GCC's largest municipal digital transformation project for Sharjah Municipality.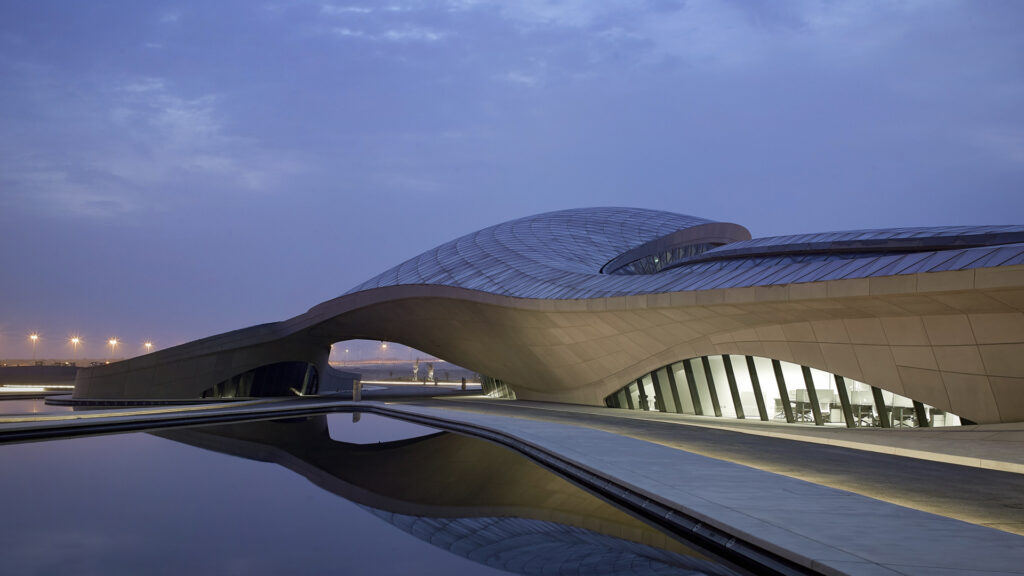 3- To commemorate Emirati Women's Day, what management and leadership positions are available or in demand today for sustainability-minded UAE women?
At BEEAH, Emirati women are breaking boundaries through their work in environmental management, energy, waste management, and other industries, including in roles traditionally attributed to men. Be it in engineering, management, research, or operations, women are not limited in choosing a career path within the sustainability sector. With passion, education, and dedication, sustainability-minded UAE women have plenty of opportunities to spread their wings, create meaningful impact in society, and grow into leadership positions. As an Emirati woman, I have had the opportunity to take inspiration from so many other Emirati women throughout my career. I believe learning and taking inspiration from other Emirati women and a determination to achieve excellence in your area of interest opens up new possibilities.