March 14, 2023 11:57 am
UAE banks report $49.8 bn profit in 2022
Aggregate net income increased by 31.7% YoY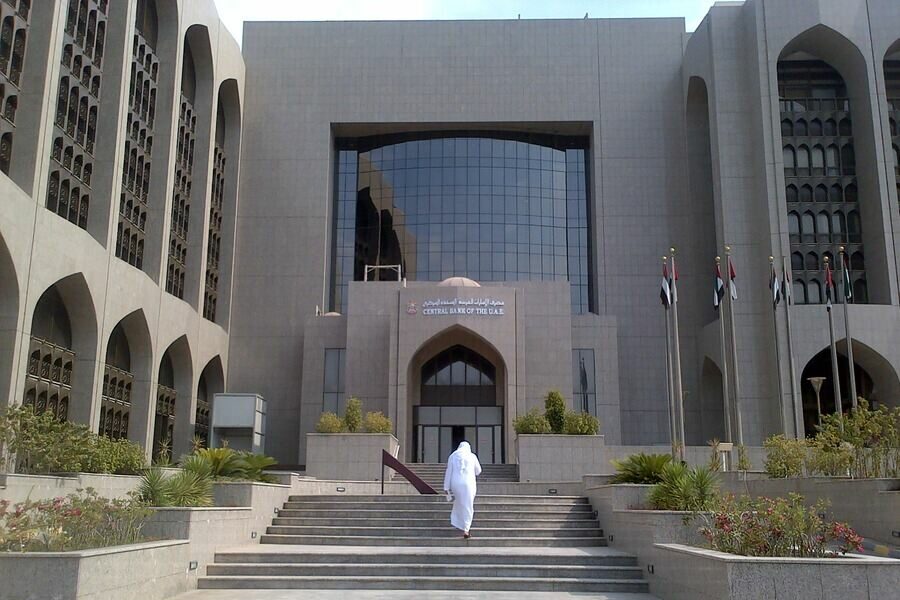 UAE biggest banks pointed towards increasing profitability (Photo Credit: WAM)
Global professional services firm Alvarez & Marsal (A&M) has released its latest UAE Banking Pulse for the fiscal year 2022. The results of the biggest banks pointed towards increasing profitability, improving ratios around asset quality, returns on equity, and assets alongside strengthening capital positioning. The aggregate net income increased by 31.7 percent YoY for FY'22 to 49.8 billion dirhams driven primarily by higher net interest income (NII) by 26.7 percent YoY.
Loan and Advances (L&A) increased by 5.7 percent YoY, faster than FY'21 (+1.6 percent YoY); and growth in deposits also accelerated by 11.3 percent YoY, more than the previous year (6.7 percent YoY). While the significant increase in interest rates contributed to higher profitability, the inevitable cycle of reduced loan demand was evident in Q4'22. This will likely lead to pressure on asset quality in 2023. For FY'2022 aggregate net interest margins (NIM) increased by 37 basis points (bps) due to the higher yield income for banks on the back of rising interest rates.
A&M's UAE Banking Pulse examines data from the 10 largest listed banks in the UAE, comparing the FY'22 results against FY'21 results. Using independently sourced published market data and 16 different metrics, the report assesses banks' key performance areas, including size, liquidity, income, operating efficiency, risk, profitability, and capital.
The country's 10 largest listed banks analyzed in A&M's UAE Banking Pulse are First Abu Dhabi Bank (FAB), Emirates NBD (ENBD), Abu Dhabi Commercial Bank (ADCB), Dubai Islamic Bank (DIB), Mashreq Bank (Mashreq), Abu Dhabi Islamic Bank (ADIB), Commercial Bank of Dubai (CBD), National Bank of Fujairah (NBF), National Bank of Ras Al-Khaimah (RAK) and Sharjah Islamic Bank (SIB).
Read more: UAE banks held AED528 bn in total investments in 2022
P

revailing trends
Customer deposits growth significantly outpaced L&A growth in FY'22. The aggregate deposits for the top 10 banks grew at 11.3 percent YoY whereas aggregate L&A increased by 5.7 percent YoY in FY'22. The rise in interest rates led to slow loan origination and a rise in deposits. Consequently, the aggregate Loan-to-Deposit Ratio (LDR) slipped 4.1 percent points YoY to 77.9 percent.

Total operating income increased by 17.5 percent YoY, primarily led by a higher net interest income of 26.7 percent YoY. However, non-funded income undermined operating income, as other operating income declined by 3.8 percent YoY.
Aggregate NIMs expanded by 37bps from 2021 to 2.4 percent, due to higher yield on credit on the back of rising benchmark rates as the Central Bank of the UAE (CBUAE) increased the policy rates by 4.25 percent in FY'22 to 4.4 percent, on par with the US Federal Reserve interest rates, resulting in higher net interest income for all banks. The cost of funds increased by 66bps YoY to 1.8 percent.
Operational cost efficiencies improved on an aggregate level among UAE banks in FY'22. Cost-to-income (C/I) ratios improved, dropping 1.1 percent overall, YoY, to 31.7 percent in FY'22. Total operating income grew by 17.5 percent YoY and operating expenses grew by 13.5 percent YoY in FY'22. Of all 10 banks, only FAB reported deterioration in C/I, which increased by 5.3 percent YoY in FY'22.
Cost of risk (CoR) improved marginally as aggregate impairment charges decreased in FY'22. The CoR improved 19bps YoY to settle at 0.98 percent for FY'22. Total impairments decreased by 12.9 percent YoY in FY'22 to 17.1 billion dirhams.
Rising interest rates look set to increase the profitability of UAE banks. Aggregate net income increased by 31.7 percent YoY. As a result, return ratios such as return on equity (ROE) and return on assets (ROA) improved by 2.1 percent points YoY to 13.2 percent and 0.3 percent YoY to 1.6 percent respectively in FY'22.
For more on banking and finance, click here.
Exclusives