November 9, 2022 10:40 am
UAE, Egypt strike deal to develop 10GW wind power project
Farm will save Egypt $5 bn in annual natural gas costs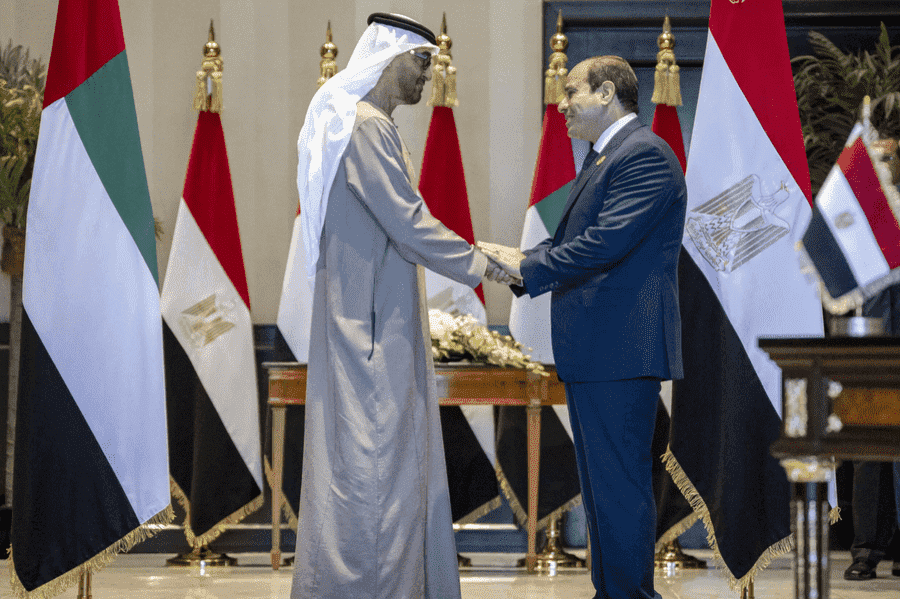 UAE, Egypt ink major wind energy deal (Image credit: AFP)
The UAE and Egypt agreed to develop one of the world's largest wind farms in a deal struck on the sidelines of the UN's COP27 climate summit in Sharm el-Sheikh.
The 10-gigawatt (GW) onshore wind project in Egypt will produce 47,790 GWh of clean energy annually once it is completed, the UAE's state news agency WAM said in a statement, without specifying an exact timeframe.
It will offset 23.8 million tonnes of carbon dioxide emissions – equivalent to around nine percent of Egypt's current CO2 output, according to WAM.
Read more: Wind energy projects in the region are growing
The wind farm will also save Egypt an estimated $5 billion in annual natural gas costs and help create as many as 100,000 jobs, it said.
The signing of the agreement between the UAE's Masdar renewable energy firm and Egypt's Infinity Power and Hassan Allam Utilities was witnessed by Emirati President Sheikh Mohamed bin Zayed Al-Nahyan and his Egyptian counterpart Abdel Fattah al-Sisi.
Sheikh Mohamed said in a statement on Twitter that the agreement was "consistent with our commitment to advance renewable energy solutions that support sustainable development."
Exclusives