There are over 250, 000 crypto mining devices in the GCC, growing in quantity on a daily basis. The sector's development had perhaps been stunted by the recent doldrums cryptocurrency pricing has been facing.
Bitcoin's price dropped nearly 9% since last Thursday following a report that Elon Musk's Space X had dumped its holding of the cryptocurrency. According to CoinGlass, a cryptocurrency trading platform, $1 billion has been drained from cryptocurrencies between last Thursday and the following Friday, with Bitcoin accounting for nearly 50 percent of those losses.
However, good conditions persist for mining activity to continue especially when it comes to favorable regional electricity rates needed to be profitable.
Read: Cryptocurrency Mining Pools and Money Laundering: Two real world examples
Energy consumption
The mining industry accounts for 10% of the world's energy consumption. For retail mining, i.e. not on an industrial scale, consumption for each mining device is around 20-22% of the total power consumption.
The total global electricity usage for crypto-assets are between 120 and 240 billion kilowatt-hours per year globally.
The World Bank places the UAE as the 13th cheapest cost of electricity country out of 190 others.
Not all GCC countries active in crypto mining
Not all GCC countries are sustaining a market for crypto mining or able to dig for crypto gold.
Kuwait's Capital Markets Authority recently placed a prohibition on the use of cryptocurrency in making payments. As early as 2017, the regulator had warned banks and other intermediaries that crypto wasn't legal tender.
Saudi and Qatar don't seem to have a crypto mining sector, retail or otherwise.
In Bahrain, no person may market or undertake crypto mining activities, by way of business, within or from the Kingdom of Bahrain, comprised of regulated crypto-asset services without obtaining a license from the Central Bank of Bahrain. Tthe legality of crypto mining remains unclear there.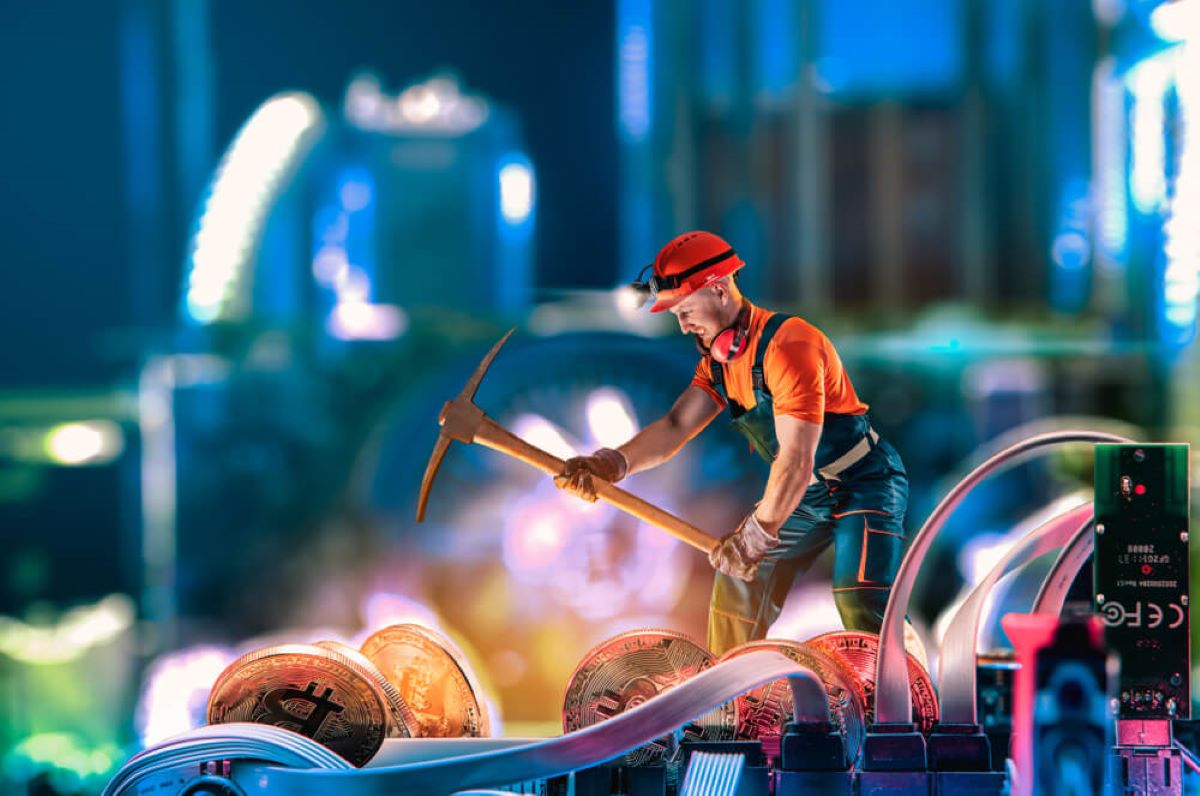 UAE and Oman active in crypto mining
The UAE
The United Arab Emirates (UAE) is gradually solidifying its status as a go-to Bitcoin mining destination. It has established itself as a pro-Web3 destination for crypto-focused companies with over 30 free trade zones and a growing contribution to the Bitcoin mining hash rate.
Bitcoin miner Marathon Digital did a joint venture with the digital asset arm of Abu Dhabi's sovereign wealth fund, Zero Two to develop 2 mining sites that combined produce 250-megawatt (MW) capacity in Abu Dhabi.
According to data from Hashrate Index, UAE's combined Bitcoin mining capacity is likely around 400 MW or 4% of the crypto's global hash rate.
UAE -based cryptocurrency mining hardware retailer, Phoenix Technology, is reportedly looking to conduct an IPO, according to a Bloomberg report.
The UAE-based company is behind some of the largest mining facilities with more than 700 Megawatts across the US, Canada, Europe, and the Middle East. The company signed a $650 million mining rigs deal in 2021 to bring its capacity up to 1.4 GW and is aiming to list in Abu Dhabi as early as 2023.
Crypto miner Marathon Digital Holdings (MARA) is building 250 MW facilities with a local partner in Abu Dhabi.
Oman
Oman's Ministry of Transport, Communications, and Information Technology (MTCIT) has announced the opening of a new $350 million data hosting and cryptocurrency mining center in the Salalah Free Zone.
It was the second major data hosting and processing venture that the Ministry has attracted in recent months. The first was Al-Madina Al-Khadraa in November 2022 valued at almost $390 million.
This makes it a combined investment of $740 million aimed at boosting the local digital economy and positioning the country as a global data hosting and mining hub.
The latest company which set up the facilities is Exahertz International plans a wider network of blockchain-based centers in Oman in the near future. These could cover regions such as Al Jabal Al Akhdar and Al Dakhiliyah Governorate.
The project is already live and involves over 2,000 crypto-mining machines that will be reinforced by an additional 15,000 devices by this October.
Facilities there use machines produced by the Chinese crypto mining manufacturer Bitmain Technologies.
For more tech stories, click here.