According to a recent survey conducted by PYMNTS and Visa Cybersource, UAE shoppers remain the most omnichannel and mobile-centric consumers globally. "The 2023 Global Shopping Index: UAE Edition" survey analyzes consumer behavior and payment preferences. It offers valuable insights for retailers to succeed in the UAE market.
The UAE's strong affinity for digital shopping is a well-known fact among consumers and merchants alike. Retailers in the country have been quick to adapt to the consumers' needs and offer a wide range of digital shopping features. Local merchants in the UAE provide seamless shopping and payment experiences. This is indicated by the country's top score in the Global Digital Shopping Index (GDSI) among all surveyed countries.
In fact, the country's eCommerce merchants have scored an impressive 134, significantly higher than the average score of 125 across all countries. The UAE's GDSI scores have also seen a steady increase over time, with local merchants scoring 11 percent higher in 2022 as compared to 2021. This trend can be attributed to the growing awareness among consumers about the available features such as online purchases and price matching.
The survey involved 13,349 consumers and 3,124 merchants. It was conducted across Brazil, India, Mexico, UAE, the United Kingdom (U.K.), and the United States (U.S.). It revealed several key findings that shed light on the distinctive features of the UAE market.
Mobile-centric shoppers
Meeting the needs of mobile-centric shoppers is crucial, as emphasized by Salima Gutieva, the vice president and UAE country manager of Visa. 94 percent of adult shoppers in the UAE have used at least one digital feature during their recent shopping journey. This highlights the strong digital adoption in the UAE market. Visa remains committed to partnering with UAE merchants. The goal is to optimize their offerings and meet the evolving needs of tech-savvy consumers as this trend continues to grow.
Read more: 94 percent of UAE consumers worry about digital bank fraud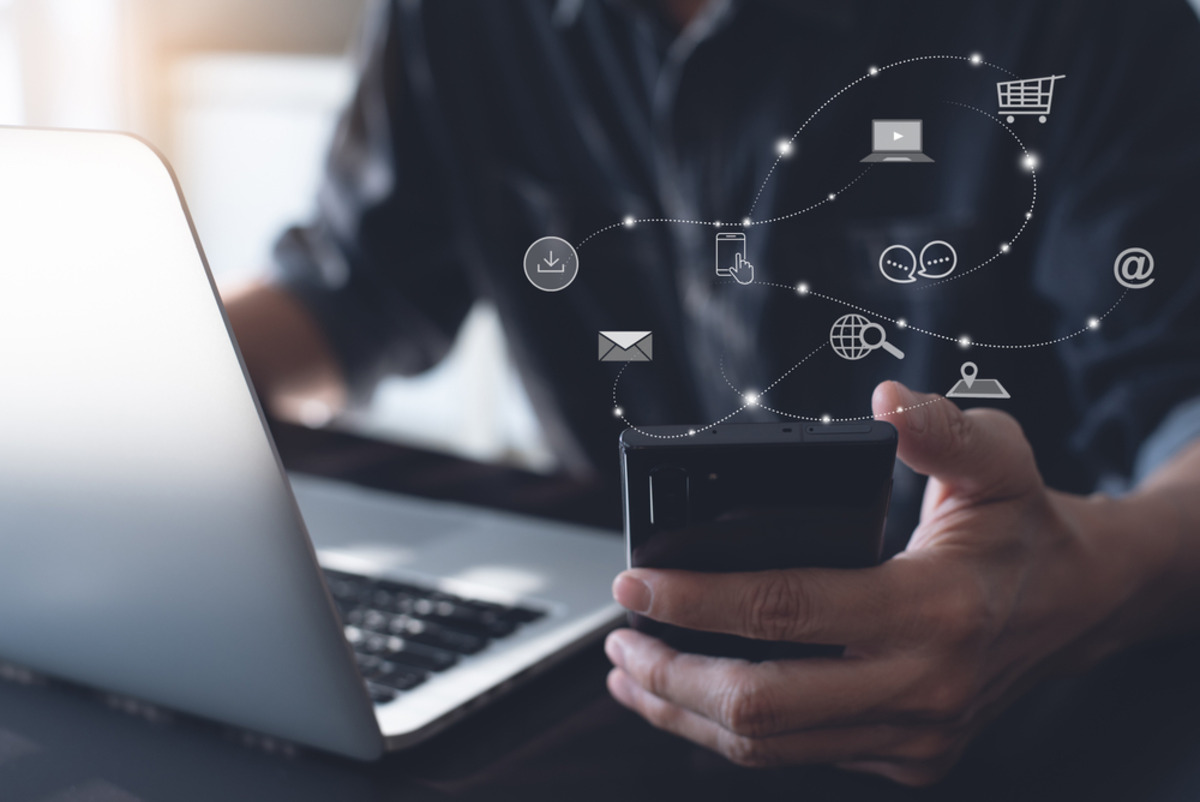 Key findings
Online shopping perks
UAE consumers have a preference for online shopping due to their perception that it offers better deals and experiences. The key factors that drive consumers towards online shopping in the UAE are free shipping (50 percent of the respondents), better prices (44 percent). In addtion, a hassle-free checkout process is a factor driving customers towards online shopping, accounting for 43 percent. On the other hand, when it comes to in-store shopping, consumers prioritize the ability to obtain products immediately and find them quickly. However, these factors are considered less important for UAE shoppers than for other countries. Immediate availability is considered essential by only 40 percent of those who prefer physical stores in the UAE. This is lower than the 54 percent and 53 percent averages in the U.S. and U.K., respectively.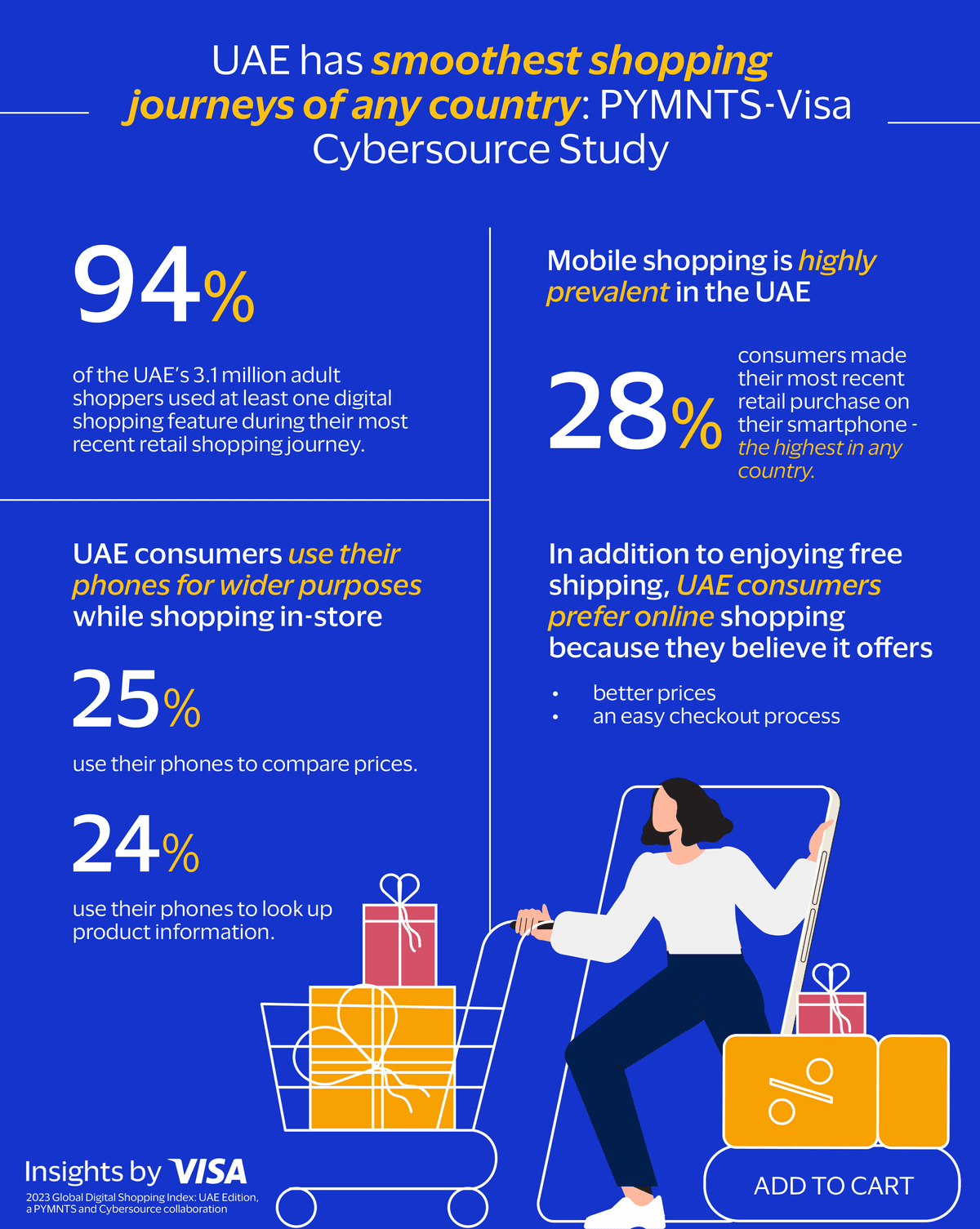 Payment choice reigns
When selecting a merchant, UAE shoppers place more importance on payment choices than rewards or free shipping. Payment choice is the top priority for nearly double the number of shoppers compared to rewards or free shipping. When asked to choose only one option, the top preference for 11.4 percent of consumers in the UAE was the preferred payment method. Rewards (6.9 percent) and free shipping (6.6 percent) were the next preferred options.
Mobile shopping mania
In the UAE, mobile phones are a popular shopping companion, especially when shopping in-store. Mobile shopping is highly prevalent, with 28 percent of consumers making their most recent retail purchases on their smartphones, which is the highest in any country, second only to India. Both men and women shop on mobiles, with 33 percent of women and 27 percent of men making purchases exclusively from their phones. UAE consumers also use their smartphones to improve their in-store shopping experience. Men, at 55 percent, are more likely than women, at 45 percent, to use their smartphones to enhance their in-store shopping journeys.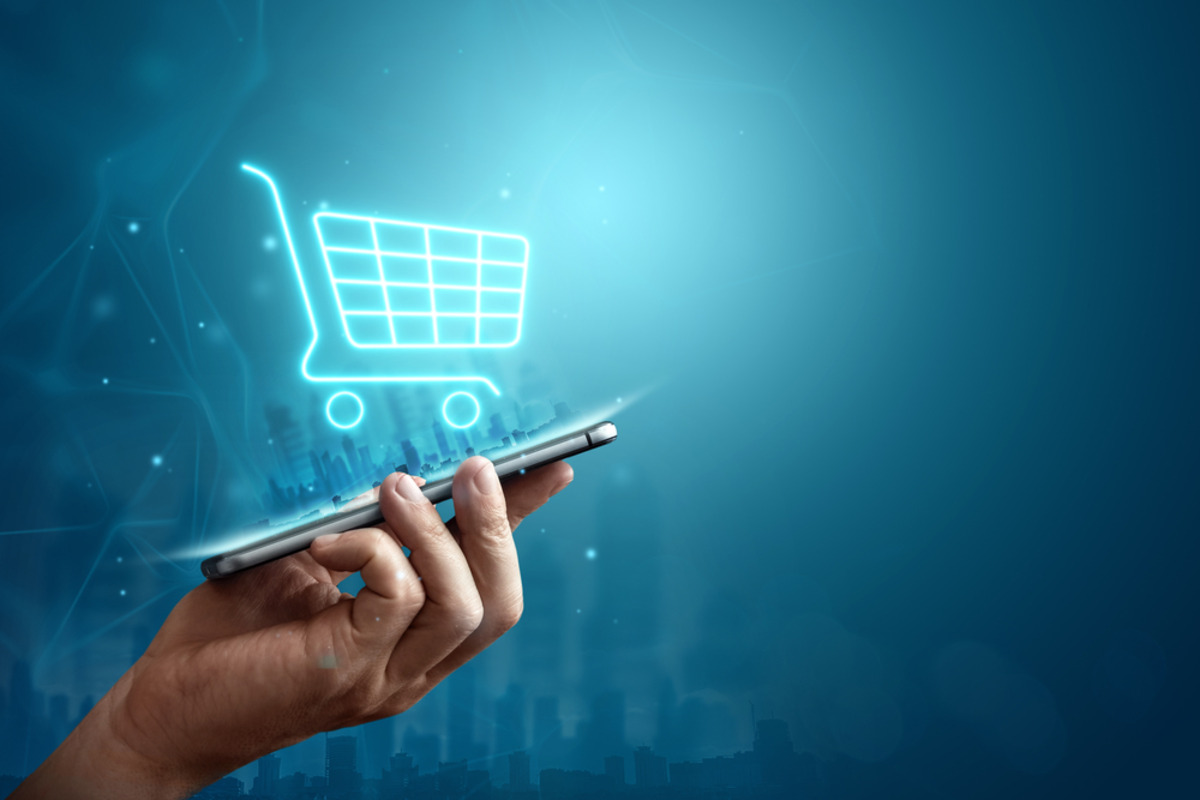 UAE leads in digital shopping
UAE merchants have a deep understanding of the significance of digital shopping features. They provide consumers with a more seamless shopping experience compared to other countries. UAE consumers lead the way in using digital shopping features, with 94 percent having utilized them at least once during their most recent shopping journey. The UAE merchants offer the smoothest overall shopping experience of any country in the study. This is due to the combination of merchants' investment in digital shopping features and local shoppers' heightened awareness of those offerings. The research also revealed a rise in consumers' awareness of cost-saving features offered by local merchants. Fifty-one percent more local consumers were aware of coupons, promo codes, or rewards in 2022 than in 2021. Furthermore, the paper found that UAE shoppers overestimate the number of features that merchants offer.
For more economy-related reports, click here.