July 14, 2022 6:49 pm
UAE to invest $2 bn in India for food complexes
Investments aim to address food insecurity in South Asia, the Middle East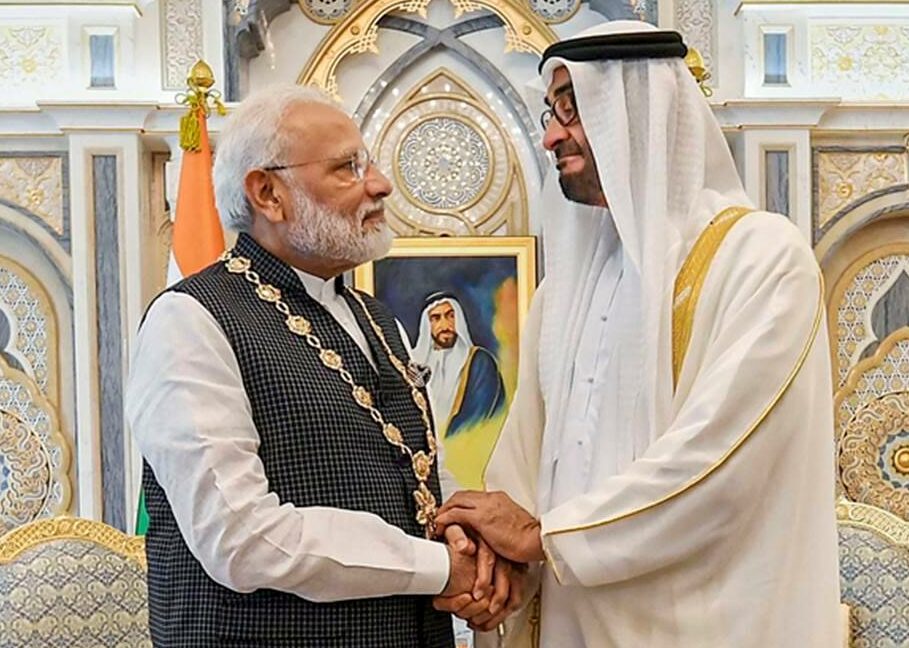 UAE's President Mohammed bin Zayed Al Nahyan with India's Prime Minister Narendra Modi
The UAE has pledged to invest $2 billion in developing integrated food complexes in India with the goal of addressing food insecurity in South Asia and the Middle East, according to a joint statement issued today by the UAE, and included India, and the United States. 
The complexes will be built with advanced climate technology to maximize crop productivity, Reuters reported. 
The statement was made ahead of a virtual summit that US President Joe Biden will host with the leaders of India, and the UAE to discuss clean energy and food security amid fears of a global food shortage caused by the Ukraine conflict.
Russia and Ukraine are the third and fourth-largest grain exporters in the world, respectively. Russia is also a significant fertilizer and petroleum exporter.
The war disrupted both countries' exports, driving global food prices to record highs, particularly in developing countries already suffering from high food prices as a result of supply chain disruptions driven by the Covid-19 pandemic.
This month, UN agencies warned that the conflict in Ukraine, combined with climate change, could lead to unprecedented levels of famine and mass migration.
Exclusives